---
"There is a Hell, believe me I've seen it."
---
---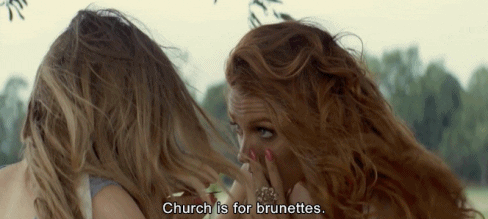 | Full Name |
Harley Babydoll Delgado
"Yeah, daddy named me after the love of his life...his bike."


| Nickname |
Harley loves her name, mostly because her father was the one who named her. There are not very many ways to Shorten Harley, but people tend to call her Har, which is the most common. However, she also gets Arley and Lee. She doesn't mind either of those. Yes her middle name is really Babydoll and therefore a lot of the bikers tend to call her that instead of her real name, however her ex-boyfriend was the one who started calling her by her middle name. She get's Baby and Doll on occasion as well.
"Don't be lazy and just call me by my God Damn name."

| Age |
Twenty-Four
"I've seen a lot of bad shit."

| Gender |
Female
"I guess your just upset you didn't get a chance to fuck me."

| Role |
Oldest Delgado Sister
"Contrary to popular belief, I'm not the oldest although I'm much more mature then Jaxon."
---
---
| Distinct Markings |
Scars:
Much like her other three siblings as well as her mother and father, Harley is a fighter and a really damn good one at that. She's been in a countless number of bar fights and has walked away with only a few scrapes in most, but she's defiantly rough around the edges and has several scars to account for that, but their are a few that are more noticeable then others. She has one on the back of her neck that from her hairline to the bottom of her neck vertically, that particular scar she was too drunk to remember how she got it. She has a very light scar across the front of her neck that runs from ear to ear from a fight she got into with Tommy but it is hardly noticeable. Lastly she has one that runs from her ankle all the way up the back of her calf and stops right behind her knee from a motorcycle accident.
Piercings:
She has her normal lode, ear piercings as well as an industrial ear piercing on her right ear. She has her belly button, tongue, and lip pierced. Although she really wears her lips piercings. She also has hip dermal piercings.
Tattoos:
She has several and plans to get more, her goal is to be covered in the. The very first one she got is the letter S with a
diamond
next to it on her right wrist. The Letter S standing for The Saints. Her Second tattoo is
half a rib cage and the other half flowers and a mouth.
She has Tommy's name, similar to the placement of
this tattoo.
She has the words
"Fuck Love"
on her right middle finger. She has the words "Until we meet again" on the back of her neck, it was what she used to say to Ben every time he left or she left.
"This is a stupid question...do you know who my father is?"
---
---
| Likes |
♡ Cats, she has a Serval Cat, Jackie.
♡ Hanging out at The Saints Bar
♡ Motorcycles
♡ Hard Liquor (Mostly Whiskey and Tiquilla)
♡ Drugs
♡ Bar Fights, Fights in general
♡ Playing Pool (She should be a professional)
♡ Hustling Drunk Bikers at Pool
♡ Tattoos
♡ Smoking (She smokes non-stop)
♡ Feeling Numb
♡ Pain
♡ Rough Sex
♡ Guns, She uses her father's favorite gun. She always has it with her.
"You'd be stupid to set foot in daddy's bar unless you want to end up dead. The Saints only."

| Dislikes |
➣ Her Mother
➣ Liars
➣ Jail
➣ Being alone
➣ Tommy (Sometimes)
➣ Seeing her sister upset/hurt
➣ Showing Emotions
➣ Judgmental People
➣ Jaxon (A lot of the time)
➣ Being compared to her older brothers
➣ Being thought of as weak because she'd a girl in a man's world.
➣ Being told she can't
➣ Commitment
➣ The Cops/Authority
➣Rival Gangs
"Don't underestimate me sweetheart, I won't hesitate to pull the trigger."


| Fears |
| ☠| Loosing Tommy:
Despite the fact that she can't stand Tommy 99% of the time, she can't live without him either. She's completely dependent on him, although she won't admit it and it's simply because she needs drugs to keep herself numb from thinking about the past.
| ☠| Losing Her Siblings:
Harley won't admit it, but Jaydon and her brothers mean the world to her, she'd take a bullet for any of them in a heartbeat. The life they live is a dangerous one, they live each day by the second, because all it would take is the blink of an eye, they could be their one second and the next lying on the floor dead. Losing any one of them would send her into a deep depression.
| ☠| Falling in love:
Harley refuses to let herself fall in love ever again. In fact she's gone to great extents to make herself believe that love is an illusion of the mind. Which has in turn, turned her very cold and bitter. Deep down she loves her siblings, but she's convinced herself that loving about someone and caring about them are two different things. She was in love once and it nearly killed her.
"I don't believe in fear. It's simply a state of mind. Nothing more, nothing less."
---
---
---
Harley, is the kind of girl you look at and automatically know she's been through hell and made it back alive. She's is her own personal poison. She has a bad habit of becoming obsessively addicted to things she can't have and people she knows will only let her down in the end. She tends to act before thinking which gets he in trouble more often than not. She blames herself for everything bad that happens whether or not it's her fault, she blames herself, which tends to always keep her depressed. There is no doubt that she is self-destructive and she never quite learns her lesson.
From the time she was born, Harley was an exact replica of her older brother and her father, stubborn, hot-headed, and too proud. Her stubbornness and hot-headed temper has almost gotten her killed on countless occasions. She's the type of girl that you can't keep down, she's going to do what she wants to do whether or not she has your approval. Her temper is definitely inherited from her father. When she's mad, all she sees is red and not even an army could stop her from getting her revenge. If your no her bad side, there's no getting back in her good graces and she'll make she to make your life a living hell, if she doesn't just kill you instead.
Baby, has a bad habit of starting fights just for the hell of it, she rarely thinks things through, simply because she honestly doesn't have a desire to live, yet she's too damn stubborn to die. She's been through hell and back and her past is something that she can't stand to think about, so 99% of the time she's high off drugs and drunk off her ass. She loves pushing people to their breaking point which is part of the reason Tommy is always beating the shit out of her, but she doesn't roll over and take it, she fights back. Eli, Jaxon, and Tommy will tell you first hand she's one tough bitch, because all three of them have been at the receiving end of her rage.
She can't stand being alone, because when she's alone she starts thinking about Benji and then she tends to OD or try and kill herself which has ended her in the hospital more than once. For the entire first year after Benji's death she was in and out of the hospital, until they finally admitted her to the psych ward for a few months. On the inside Harley appears completely put together, but on the inside it's a tangled mess of emotions, that keep her on the verge of insanity.
She's tough, that much is obvious and she's the very definition of a biker girl. She's not afraid of the guys and she's certainly not afraid to put them in their place, mainly her three brothers. She's nowhere near innocent, she's got blood on her hands. She's killed an she'd watched loved was be killed. She carries a gun on her everywhere she goes and she knows a motorcycle inside and out.
Harley is empty on the inside due to losing the love of her life. Back when he was still around, she was more alive, she smiled more, and she was never as broken as she is now. There is no saving her now, she's on the fast track to self-destruction. She loves pain, parties, guns, and In the most sick and twisted way she likes the abuse Tommy dishes out, because it's the only time she ever really feels anything. She's far from faithful and has slept with several of the other bikers in her father's gang.
---
---
Sober
- By P!nk
I don't wanna be the girl who laughs the loudest
Or the girl who never wants to be alone
I don't wanna be there calling 4 o'clock in the morning
Cause I'm the only one you know in the world that won't be home

Ah, the sun is blinding
I stayed up again
Oh, I am finding
That that's not the way I want my story to end

I'm safe
Up high
Nothing can touch me
But why do I feel this party's over?
No pain
Inside
You're my protection
But how do I feel this good sober?

I don't wanna be the girl that has to fill the silence
The quiet scares me 'cause it screams the truth
Please don't tell me that we had that conversation
Cause I won't remember, save your breath, 'cause what's the use?

Ah, the night is calling?
And it whispers to me softly come and play
But I, I am falling
And If I let myself go I'm the only one to blame

[Chorus]
I'm safe
Up high
Nothing can touch me
But why do I feel this party's over?
No pain
Inside
You're like perfection
But how do I feel this good sober?

Coming down, coming down, coming down
Spinning 'round, spinning 'round, spinning 'round
I'm looking for myself, sober
Coming down, coming down, coming down
Spinning 'round, spinning 'round, spinning 'round
Looking for myself, sober

When it's good, then it's good, it's so good 'till it goes bad
'Till you're trying to find the you that you once had
I have heard myself cry, never again
Broken down in agony just tryin' to find a friend

Oh,
Oh,

____________________________________________
____________________________________________
Who knew
- P!nk
You took my hand
You showed me how
You promised me you'd be around
Uh huh
That's right
I took your words
And I believed
In everything
You said to me
Yeah huh
That's right
If someone said three years from now
You'd be long gone
I'd stand up and punch them out
Cause they're all wrong
I know better
Cause you said forever
And ever
Who knew
Remember when we were such fools
And so convinced and just too cool
Oh no
No no
I wish I could touch you again
I wish I could still call you friend
I'd give anything
When someone said count your blessings now
'fore they're long gone
I guess I just didn't know how
I was all wrong
They knew better
Still you said forever
And ever
Who knew
Yeah yeah
I'll keep you locked in my head
Until we meet again
Until we
Until we meet again
And I won't forget you my friend
What happened
If someone said three years from now
You'd be long gone
I'd stand up and punch them out
Cause they're all wrong and
That last kiss
I'll cherish
Until we meet again
And time makes
It harder
I wish I could remember
But I keep
Your memory
You visit me in my sleep
My darling
Who knew
My darling
My darling
Who knew
My darling
I miss you
My darling
Who knew
Who knew