---
---

---
---
"Though she be but little, she is fierce."
~Shakespeare
---
---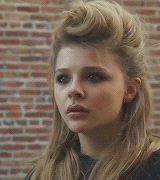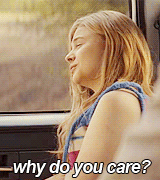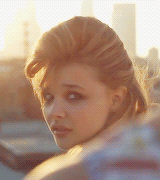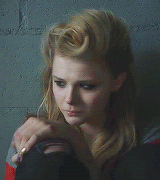 ---
---

---
---
| Full Name |
"I've always loved my name." Jayden Alice Delgado

| Nickname |
"There's a couple ways you can shorten it, I guess." Jayden loves her name, but she also likes nicknames. A lot of people just call her Jade, it's the most common nickname she gets, but she also gets Jae a lot and she likes both so it doesn't really matter to her. Her brothers, sister, and Eric call her Jadi, and she likes this too, but it's also the nickname her father calls her so she only let's people close to her use it. The only thing she hates is when people give her nicknames teasing her for her size or age because, even if she's small and young, she can pack a punch.

| Age |
"I'm the baby of the family. Know what that means? I get everything I want. Unfortunately, I also get, well, babied." Sixteen Years-Old

| Gender |
"Ouch." Female

| Role |
"The little one." Youngest Delgado sister
---
---

---
---
| Markings |
"My father is the leader of one of the most feared motorcycle gangs. Of-fucking-course I have tattoos."
Piercings
Jae has her belly button pierced as well as her tongue and nose pierced. Other than this, the only piercings she has are four in the right ear (three lobe, one cartilage) and three lobe piercings in the left ear.
Scars
Jade is a fighter and, as such, has plenty of scars. She's got one particularly long one that cuts from her shoulder, along her collar to the point where her collarbones meet. This, she got from a knife. Eric was drunk one night and gave it to her. She's also got a bullet scar on the back of her left shoulder and another on the inside of her arm. The first she got when she was fourteen. She'd been hanging out the corner of a bar her father was drinking in, trying to keep herself unnoticed when a fight broke out and, before they knew it, things escalated and someone accidentally shot her. The second she got when she was little and her father was trying to teach her to use a gun. Finally, she's also got one on her temple that she usually hides under her hair. This she got when a guy she'd been arguing with suddenly got violent and smashed a beer bottle over her head.
Tattoos
When it comes to tattoos, she's got seven and only plans to get more. The first tattoo she got is on the inside of her left wrist. It's a stick-n-poke she had a friend do for her in a rough font, reading "You're in my veins, you fuck." Another tattoo is a rather large wolf in the middle of her back. On her left ribs, she has the words "My thoughts were so loud I couldn't hear my mouth" Her fourth tattoo is a flower, sitting between and below her breasts.On the inside of her right arm, at about her elbow, she has the image of a skeleton in a needle. This is her most recent tattoo, and probably also her favorite. Finally, her last two tattoos sit on the tops of her feet. One is of a moon, the other is of a sun.
---
---
---
---
| Likes |
"I'm a full blown party girl."
♥ Guns, she carries a small one from her father on her 24/7
♥ Parties
♥ Drugs
♥ Alcohol
♥ Her father
♥ Pain
♥ Rough sex
♥ Her goldfish. She has a little aquarium she's always having to refill because she keeps forgetting to feed them.
♥ Her siblings
♥ Swearing
♥ Smoking
♥ Getting into trouble

| Dislikes |
"Try and put a leash on me. I dare you."
✗ Getting yelled at
✗ Being told what to do
✗ Being alone
✗ Being thought of as a "daddy's girl"
✗ Being thought of as too young, or the baby of the family
✗ When people say she's naive
✗ Dogs
✗ School
✗ Being told she cant do something
✗ Rules

| Fears |
"I don't feel fear."
☠ Losing her siblings ➛ Jade loves her two brothers and her sister more than anything. She hates when they call her the baby or the little one, but, if she's being honest, she depends on them for everything and she knows she'd never survive without them. She needs them.
☠ Marriage ➛ Jae isn't a fan of commitment. She has a hard time even keeping a goldfish alive, though she sure does try. Nevertheless, she doesn't like committing to anything, let alone people. The only reason her and Eric are official is because he's such a good family friend and he practically forced her. The one things she never wants is to be married and tied to someone for the rest of her life.
☠ Letting her family down ➛ Jade knows her siblings expect a lot from her and the last thing she wants is to let them down, despite the fact that that's really all she does.
---
---
---
---
| Personality |
"You should probably know, I'm a fucking trainwreck." Oftentimes, ones first impression of Jade is the exact opposite of who she really is. People tend to see her as weak, or at the very least, at a disadvantage, because of her size. She's got an, angel face, all blonde hair, blue eyes, and pink lips, and she may be the youngest, but that doesn't mean she needs protecting. If anything, you need protecting from her.

Jae, as the youngest in the family, feels like she always has to prove herself, and, as such, this makes her fairly wild. Her friends joke that she's absolutely fearless, because she'll do anything just to prove to you she can do it. She literally cannot turn down any sort of dare, bet or challenge, which, at times can be a bad thing because, if someone knows this, it means they can get her to do pretty much anything they want, just by challenging her to do it and she often ends up in over her head. Still, she refuses to let others show her up or look down on her. She'd jump off a bridge if it would prove to others that she's strong because that's all she cares about: making sure people know she's not the little girl they think she is.

Jade is also hopelessly addicted to anything that's bad for her. She's a complete party girl and utterly reckless, with almost no fear. Sure, this means she knows how to have a good time, but this can also be a bad thing because, a lot of the time, the things she sees as fun are fairly self-destructive and dangerous.

She always pushes the envelope, going a little too far, nudging a little too hard. Because of this, she's OD'd more times than she can count, has ended up shooting someone in a drunken rage several times, and was even so high she was kidnapped from a party and missing for a month before her father finally managed to track her down. He was going to kill the guy, but Jade had begged him not to do it. However, not out of compassion. She wanted to shoot the bastard herself.

People think she's nothing more than a stupid bitch who parties too much and she lets them believe this. She even, sometimes, lets people think she's as innocent as she first appears because, the only thing she likes more than parties, drugs, and sex, is fucking with people. She's manipulative, cold, and often sometimes cruel, but she doesn't care. She likes playing games with people, pushing them around, seeing just how far she can bend them until they break.

In short terms, Jae is pretty fucked up. She's always got to be moving forward or she feels like she'll go nuts thinking about all the fucked up things she's said, done, and seen in her life. She always has to be doing something dangerous, destructive or painful because she gets a sick kick out of getting into trouble. Trouble is literally the air she breathes. She's in love with it. Even if she's fucking around with things she doesn't entirely understand or know how to handle. She lives a dangerous life, always standing on the edge of disaster, but she can't get enough.
---
---

---
---
Bang Bang
3OH!3
Faster Than a Bullet Train
She's Like Bang Bang
You Won't even feel the pain
She's Like Bang Bang [X2]

You've read that I was bad news before you even met me
You know the dudes I hang with aren't exactly friendly
99 Bottles on the wall until they empty
You were such a plain jane, now you go bang bang

Was only one kiss, one night, but I know you'll never let it slide
All I got is one shot to fix this, and you know I'm going to make it right

So put your hands in the air
Hands in the air
Hands in the air
She's gonna shoot [X2]

She's got a finger on the trigger like bang bang
And they're right there in the middle like bang bang

So put your hands in the air
Hands in the air
Hands in the air
she's gonna shoot [X2]

I had 30 missed calls and a dirty mixed drink
When you found me getting flirty with the girl on the sink
Call me David Copperfield, Poof, Gone before you blink
You can play the blame game I think it goes bang bang

Was only one kiss, one night, but I know you'll never let it slide
All I got is one shot to fix this, and you know I'm going to make it right

So put your hands in the air
Hands in the air
Hands in the air
she's gonna shoot [X2]

Faster Than a Bullet Train
She's Like Bang Bang
You Won't even feel the pain
She's Like Bang Bang [X4]

So put your hands in the air
Hands in the air
Hands in the air
she's gonna shoot [X2]

She's got a finger on the trigger like bang bang
And they're right there in the middle like bang bang

So put your hands in the air
Hands in the air
Hands in the air
she's gonna shoot
____________________________________________
____________________________________________
Blame Me
The Pretty Reckless
Sittin' in the back
Baby park it or drive
Breathing out the cracks just to stay alive
Earthquake body shake joke is all on me
I remember when I remember the time
Didn't have to take just to feel alive
Eyes black head back joke is all on me

Blame all your life on me [x2]
I gave it all for free
Blame all your life on me
All on me, oh [x2]

Everything I wanted was in my hand
I gave it all up for a better man
Who beat me down but on the ground I stand
Sitting in the back baby hardly alive
If I'm about to crack kick the pedal and drive
All this time the joke was all on me
Blame all your life on me
Just blame all your life on me
I gave it all for free
Blame all your life on me

Hit me with the wind again hit me with the wind I know
I have lost a friend again I have lost a friend I know how the
Story goes

Blame all your life on me [x2]
Cus I gave it all for free
So blame all your life on me
All on me, oh [x2]
It's all on me, oh
All on me, oh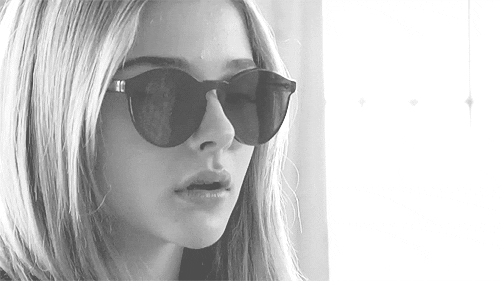 ---
---
JADE
Code: Select all

[hr][/hr][hr][/hr]
[center][img]http://i1180.photobucket.com/albums/x403/desire99600/temp17_zps01a2fd26.png[/img][/center]
[hr][/hr]
[center][img]http://media.tumblr.com/tumblr_ma9iprCcuY1r7dslf.gif[/img][/center][hr][/hr]

[font=times new roman]Post[/font]
BENJI
Code: Select all

[hr][/hr][hr][/hr]
[center][img]http://i1180.photobucket.com/albums/x403/desire99600/temp24_zpse7c51f3d.png[/img][/center]
[hr][/hr]
[center][img]http://media.tumblr.com/tumblr_m5epfbZgtE1rqiqgio2_250.gif[/img] [img]http://media.tumblr.com/tumblr_m5epfbZgtE1rqiqgio1_250.gif[/img][/center][hr][/hr]

[font=times new roman]Post[/font]
---
---