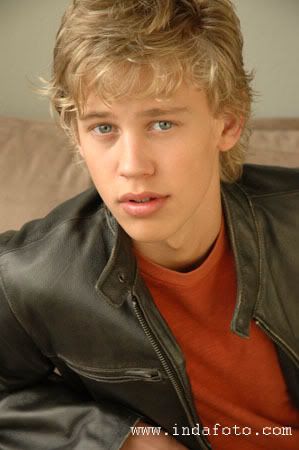 Kurt Bowman
Name:
Robert Ali Bowman
Nickname(s):
Kurt (preferred name), Rob
Gender:
Male
Age:
16
Original School:
Ridgerock High
Likes/Dislikes:
+ Girls
+ Flirting
+ Cars
+ Games
+ Warm
+ Accepted
- Being Bored
- Staying in one place
- Cold
- Rejection
- Being Ignored
- Getting thingd wrong
Personality:
Kurt is an outgoing individual who is easily approachable and friendly the talk to. The downside is that he admires himself and as a result, he can be quite cocky, misleadinng, etc... but still is a great guy. He loves to have fun and likes to make people happy, playing the odd joke here and there. He would not be considered a player, but more for keeping his options open while showing off his goods per se in the way he acts and the way he dresses to get his desired attention. He sees himself as 'Gods' gift to women' due to his debenair looks, and as such, will not pass upon the opportunity to flaunt it. Flirting was the easy the part, but getting into an actual relationship meant commitment, which meant (cough) being nice and leaving the other gals alone *nightmare*
History:
Kurt had been the only child to Julian and Alice Bowman, for only a couple of years, before he then had a younger brother
(Jay)
. As expected like many siblings, there were rivalries to begin. However, as time went on, the rivalries switched to co-operation with Kurt and Jay getting close with Jay following Kurt's footsteps in his training, to keep his hair tidy, to look his best. Jay was essentially Kurt's mini-me, though unlike Kurt, he wasn't a braggart too much like Kurt and was more on the sweet and cuddly side. Kurt was always impressing the ladies with summer being the best time to show off with his top off and seeing if anyone needed a lifeguard (even if he wasn't a qualified one) so yeah, Kurt liked to be involved and had relationships which never went here or there, as some felt that he was too much while others had other tastes. Where Kurt was all for showing off, Jay was all for cuddles and being there. Not to say that Kurt didn't like that stuff.
(PM me if you wish to set soemthing up with Kurtie Wurtie XD)