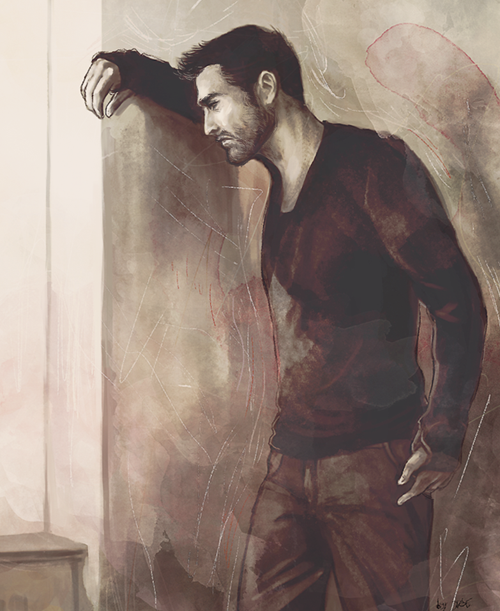 Name
Elio Reynolds [Formerly Garcia]
Age
30
Gender
Male
Orientation
Heterosexual
Role
Archaeologist
Equipment
Being more of a civilian, Elio isn't carrying an arsenal. He has archaeology gear. This includes but is not limited to his clip board, writing instruments, backpack, ruler, rugged work gloves, compass, etc. Elio has great gear for digging and investigating, but his current employers provided him with any state of the art equipment he was missing.
While he is not a match for the firearm skills of the merc squad protecting him, he does carry a MP-443 Grach he picked up in Russia. 19 round capacity. Thanks to the DAC, he has armor piercing rounds for it.
Likes
Archaeology [that's a given]
Reading
Nootropics
Gambling
Flying [he is a licensed pilot]
Dislikes
Repetitive routine
Pollution
Wasted talent
Liars
Crazy local indigents all over the world
Fears
Elio has fought, whether it was drunken brawls or boxing/grappling in the army. He has exchanged bullets on two occasions with other parties, with minor injury to both sides. Fear is not what comes to mind when he thinks of being in a combat zone, but he has never experienced it. Fear of the unknown in this case. In a way, he loves to investigate the unknown as well. The military detail with him on the expedition, Elio almost hopes they do run into something they have to fight. Other than that he fears a missed opportunity, being a gambler, Elio enjoys cashing in at the opportune moment. That is why he could not refuse the DAC's offer.
Personality
A dash of Han Solo and a pinch of Indiana Jones is how Elio jokes he behaves. In reality, he is not a carbon copy of them. While he can be a bit arrogant at times, especially at the poker table, he relates to people well. The number one thing he discovered, especially when you travel into unknown lands on the regular, is knowing when to shut your mouth. Having manners and keeping your word always helped too. He has a weakness for ethnic women. Throw him an All-American girl with huge jugs and perfect blonde hair, he could pass. Take a Thai hooker, a badass Russian single mom who knows her way around a gun, or a Brazilian thug girl and he can't help himself.
The number one thing people get from him is inquisitiveness. He likes to see how things work. Be it man, machine, or some other contraption.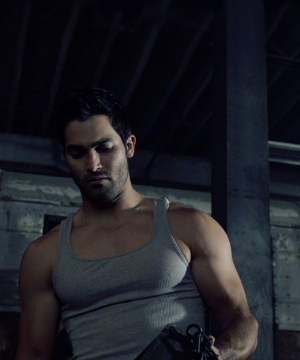 History
Elio was born with the last name Garcia, but reverted to his mother's last name of Reynolds after his father left them when he was 14. No one ever found him, the man just decided he wanted a different life. That, or he was killed and buried by some random killer. No note was left, no trace ever found. He was never particularly attentive to his son, Elio spent most of his time diving into books and watching movies, or surfing the net. He had an unhealthy love for Indiana Jones. This lead to his interest in archaeology. Much to his chagrin, most of the archaeology community hated Indiana. While Professor Jones stole items, most archaeologists were concerned with preserving the site, respecting the culture, and leaving things untouched.
He would be damned if that would stop him. Elio excelled in academics, but even with scholarships his mother did not have enough money to send him to school. Joining the Army was the best way to pay for his education, using the GI bill. He never saw any action, but he went through basic and ground out his initial contract. Never re-upping, he continued education and got his masters. Interning with other archaeologists, he tried his best to tone his enthusiasm down, but it always wore through. At his heart he wanted these things for himself. Call it selfish, but when he owned rare items that no one else in the world could find, it brought a certain endorphin fueled feeling in his body that he just couldn't shake. The amount of money he could get from selling them almost brought him to orgasm.
A great archaeologist, once he was out on his own, the rest of the field slowly grew to have a shared disdain for him. The mainstream archaeologists at least. He could work with a team and not take items, the man wasn't a klepto, but on his own time he would adventure. Usually hiring low level mercenaries and security detail to protect him from any rivals or locals. Once, at a small town outside the ruins of an underground temple in Mexico, a local indigent stabbed him in the chest. The blade missed his heart by about an inch, but the blade was dirty. The wound was infected and he had one hell of a recovery. Needless to say, it soured him on a lot of the local population. When he came upon archaeology sites, if there were people hiding them, they tended to want to keep it hidden. To him it was shoot first and ask questions later after that experience.
The main reason the DAC came to Elio is because he is quite possibly the craziest archaeologist possible. Who else would accept a risky contract into a site where a military detail was on the list of priorities? That was quite different than a couple of retired ex-military guys following him to the site. He usually brought the same two guys everywhere with him, but Felix and Aster had to sit this one out. DAC orders. If he found something insignificant on the grand scale that the DAC was looking for, perhaps he would pocket it. Elio was no fool though, he was not planning on double crossing the DAC. A bullet in the back of the head and a shallow grave in Mexico is not how he wanted to end his life.