Name:
Zachary 'Zack' Heringer
Age:
32
Gender:
Male
Orientation:
Heterosexual
Role:
Engineer/Demolitions
Equipment:
AA 12 automatic shotgun w/ standard and dragon breath rounds and forward grip
Kimber Custom .45 pistol.
Chris Reeve Pacific Fixed 6" S35VN Blade.
Fragmentation Grenades
Concussion Grenades
Smoke Grenades varying in colors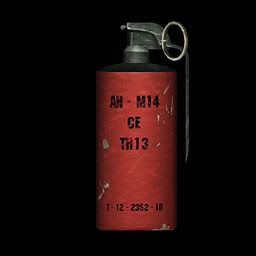 Incendiary Grenades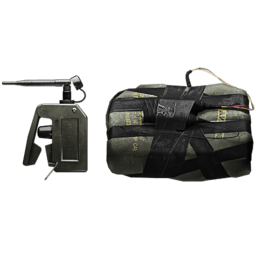 C4 plastic explosives
Note: Zack also has miscellaneous components to make improvised explosive devices should the need arise, including timers, fuses, wires, and combustible components.
Likes:
-Smoking
-Drinking
-The occasional adrenaline boosting drug, such as Cocaine or speed
-Explosions
-Adrenaline
-Witty insults
-Loafing around
-Playing the occasional prank, usually with something that goes boom.
Dislikes:
-Commanding officers, or those who believe themselves to be in command
-Morally just individuals
-Children
-People with something to prove
-Guilt tripping
Fears:
Like many in his field, Zachary is not an easy person to scare or intimidate. His attitude is often times so lackadaisical that no one can tell what he's truly thinking. If he had to answer honestly, he would have to say dying in a way that was out of his control. He knows that he will find his grave doing this job, all that he asks is that he goes out in his own way. On that list would be dying in agonizing pain, dying from a child, and losing to someone he believes is beneath him.
Personality:
Zachary is the poster child for the mercenary bastard. He is not an easy person to like or get along with, his sarcasm and downright insulting wit have gotten him more heat than his incendiary grenades have. He's not afraid to tell someone to shut the fuck up if they deserve it, be a low ranking grunt or the President of the United States. He's racist, sexist, classist and homophobic. It's almost to the point where it's a reverse symptoms of these labels, where he simply doesn't care who or what you are, everyone is open for insult and sarcasm. Ranging from the white man with a picturesque family and two equally beautiful children to the mexican transvestite with a thyroid condition. If you're within ear shot, you're a target.
On the job, you would be hard pressed to find a man who could do what he does better. Despite his general demeanor and attitude, he does what he does well and with extreme focus. It's probably one of the few times when his mouth might shut itself long enough for you to have a serious conversation with him. When it comes to blowing shit up, or even discussing the architecture of a building in preparation for blowing shit up, you could easily find yourself believing that someone had temporarily taken over Zack. At least, until the conversation is done and he finds more fuel for the seemingly never ending insult train.
In truth, Zack has lasted this long on his abilities alone, not the relationships or lack thereof that he forms. In short, a horrible person, but a damn great explosives expert.
History:
Zachary's history has a stereotypical beginning, born into an abusive family in low income housing with nothing more than a toothpick and a bottle of bleach to entertain his days with. A single child, he ended up the sole target of both his mother and father's ire and aggression, who repeatedly told him during his childhood that he was there for nothing else but the social assistance. Aside from being given just enough to survive on a day to day basis so that his parents could keep cashing the cheques and stay consistently hammered through the day, Zack was on his own from almost day one.
Yet that did not form the person that you see today. In fact, if you asked any of the other kids that he ran with during his youth, they would have said he was the responsible one, managing to look after them when everything else seemed to turn south. The leader of lost children you could say, having made sure that they all realized that they relied on each other to survive. It remained that way for years, even as one after the other left for reasons that concerned them. A couple died, more moved with their parents, some joined with gangs and refused to associate with them. By the time Zachary was 16, he was once again alone in the world.
The literal day of his 18th birthday, Zachary's parents kicked him out of their house. No longer applicable for social assistance, he was not their problem anymore. Luckily, unlike his current self, he had a plan in place. The next couple of days were a blur of activity as he joined up with the military and started his life with a gun in his hands and a reason to continue living. It was during his time with the military that he found his calling with everything and anything that went boom. Even his early years he was looked upon with a little bit of skepticism and admiration. Many called him a savant, the way he could arm or disarm any manner of explosive that came into contact with his deft hands. Naturally, he was made a grenadier within his respective squad and that's where he stayed for a number of years.
During his stint with the military, he also took online university courses regarding civil engineering and architecture. He received his bachelor's in civil engineering, and while many would say that this doesn't qualify as a true degree, he was more than intelligent enough to make them question that particular system of accomplishing one's goals. With the added knowledge of how buildings were made, constructed and maintained, Zack's explosive capabilities seemed to triple as he was able to pinpoint weak points in structures as if they were calling out to him.
It was about this time that Zack's degradation into the despicable human being that he is today started to happen. It wasn't any one event, or at least that's not what the psychologists would say it was. In fact it seemed to simply be time that wore him down, like he was standing on the bottom of an hourglass and he was just now starting to drown. His squad mates noticed the changes first naturally, and tried to help him through what was obviously coming across as a very tough period in his life, but even with their help he continued sliding down an increasingly slippery slope. He took up smoking, binge drinking, and eventually quit the military. His reasoning was because they were getting too close to his drug stash, and he didn't feel like going to jail. Instead, he managed to gather enough funds to outfit himself with some military grade equipment, hire on with a PMC, and journeyed to Southern Africa. There, he fought with the warlords who controlled the area, killed more than his fair share of people, and simply stopped giving a general shit about the world. Through the years of slumming his way through one corpse infested jungle to the next, he slowly but surely turned into the very person he should have been to begin with. He couldn't care less about the people he was killing, the people he was hired to perform for, or the people who judged what he did. All he cared about was doing a great fucking job and getting paid to do it while he smoked, drank, and coked his way to a blissful oblivion. Money was his only tangible connection to a world mired in chaos, so when DAC came to him with an offer too good to refuse, he naturally took it. He quit his current PMC and defected to DAC, joining them on a helicopter to the wild south that was Mexico.
Anything Else:
-Zachary has a habit of having to smoke whenever he's preparing demolitions of any size. Chances are if you see him smoking and you're in a combat zone, something's about to go boom.
-Zachary has a small stash of cocaine on site that he's smuggled with him for extreme circumstances. He's not addicted, but would be highly protective of it if found.
-Zachary is versed in Krav Maga, an Israeli form of martial arts which focuses on complete offensive capabilities.
-Zachary is addicted to cigarettes and nicotine. While he wouldn't say he's addicted to alcohol as well, he does tend to get extremely crankier than usual if he goes more than a few days without a hard drink.
-Zachary has a Bachelor's degree in civil engineering, online courses.