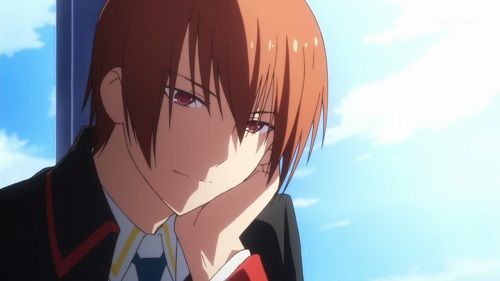 ---
❝The wind feels…lonely today…❞
---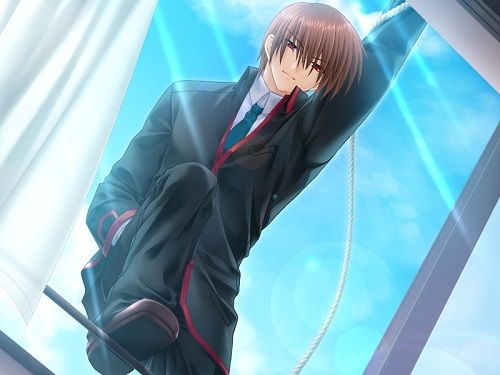 ---
---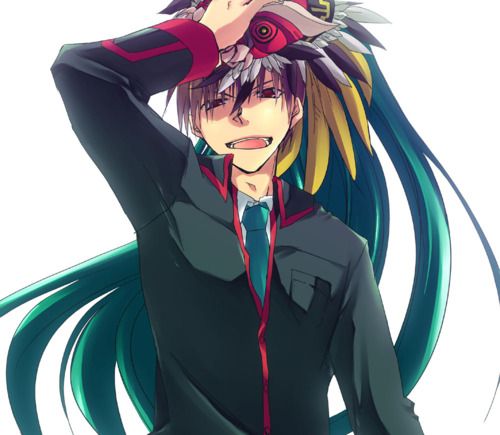 | Full name |
Nexon Vermillion
| Gender |
Male
| Age |
18
| Mage Type |
Wind
| Rank |
U
---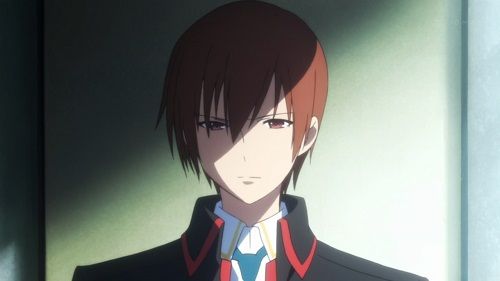 ---
---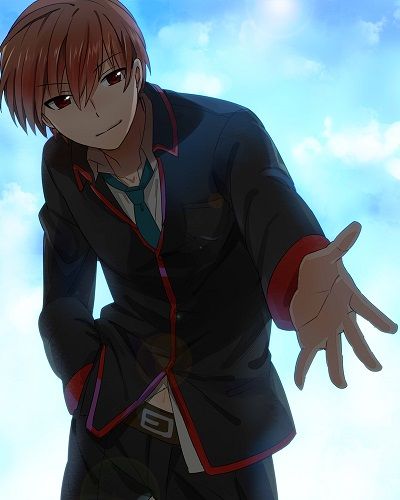 | Eye Color |
Dark Brown
| Hair Color |
Dark Brown
| Height |
5"11'
| Weight |
175lbs
| Skin Tone |
Slightly tanned
| Distinct Markings |
N/a
| Physical Description |
Standing at 5"11' tall, Nex is definitely not as tall as sports player nor is he shorter than any average male height. His pair of dark brown hair and eyes is told by many as attractive. But, apart from judging on the surface, Noel describes his eyes as if feeling left out or soulless. It was true. Upon a closer look, one could easily see from his eyes that he is always somewhere. Then again, Nex usually hides this fact of him when he is in public and only does it when he is alone or at least, with Noel. Nex isn't a huge chunks of muscles or a matchstick, he retains on the average label, albeit leaning a bit more on the muscular side.
---
---
| Powers |
-Main Power Area: Wind
† Wind Blade – The user sends a wind force powerful enough to form a horizontal or vertical invisible blade. This ability, depending on the user's power level, can be strong enough to cut through concrete cleanly.

† Hurricane Shield – The user creates a defense by forcing the wind around him to circulate around the user continuously, creating a powerful wind shield. It can also reflect projectiles to random directions and again, when the user is powerful enough, it is able to bend or break any physical object that attempts to enter inside the wind shield.

† Float – A simple ability that the user manipulates the air around the legs to create a current powerful enough to levitate the user.

- Special Move:

† Blade Carnage – By combining Wind Blade and Hurricane Shield, the user creates a moving shield around him and constantly releases barrages of Wind Blades randomly, hitting anywhere and everywhere. The ability ends with the shield slowly transforming itself into one single giant Wind Blade towards a certain area. Due to its massive size, the final Wind Blade moves at a slower speed than normal, smaller Wind Blades.

-Secondary Area: Air

† Gravitational Trap – Because of most of the user's ability is random or easily predicted, Gravitational Trap serves to trap its target in own place. By forcing the air around the target to collide with the center, it creates a strong force in the spot that absorbs and traps the target. This ability also depends on the user's ability to control the wind current.

| Weapons |
✔ A standard katana
✔ A ninjato
✔ Gauntlets

| Likes |
♥ Puppies
♥ Wind breezes
♥ Noel's company
♥ Quiet surroundings/environment
♥ Sleeping

| Dislikes |
✖ People meddling in his business
✖ Noisy areas
✖ Disturbed in his sleep for no reasons
✖ People who picks on Noel
✖ Hot foods

---
---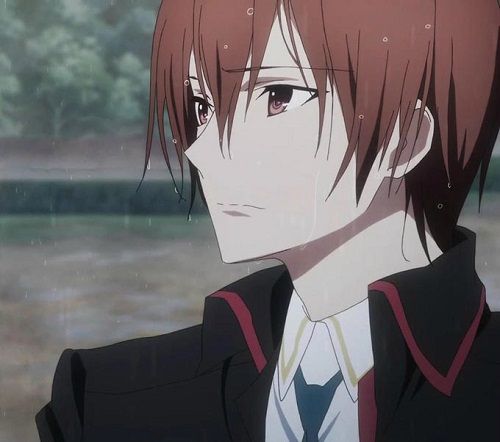 | Personality |
First off, in order to describe Nex's surface personality, one where people will judge solely on what they see at first. He is indeed a candidate for being handsome, and by the way he walks, he will be seen as a rather confident man who overestimates his powers for everything. He will believe that he can do absolutely anything, and he will have the mindset of a man who can and will discard just about anyone who is useless to him. Optimistic to a point, most people marks him off as arrogant or selfish.

Now, once someone knows better of Nex, they will doubt the judgment above. No matter what he does, he will not fail to have second thoughts or hesitations. Nex usually takes time to adapt into situations or in classes. He dislikes his attractive features, as that will only give him unwanted pressure or attention. With many expectations placed on him, a pessimist, he often feels like giving up everything and life itself. It is always thanks to Noel's company and words that it eases him and drives him to do what he can do, even if it's a little bit. He is, however, undoubtedly kind. Not many knows of his kindness because of his pessimistic nature.

| Theme Song |
A World is Born – Little Busters! Original Sountrack
---
---
| History |
From a very young age, Nex was abandoned - quite literally. His family was all powerful Wind Mages. The Vermillion family had been known to be extremely powerful, where all the family members are strong and are talented geniuses. The secret behind this was that they cut away the weak. They never believed the term 'Late Bloomer', and all they had their sights on was immediate potentials. That is how Nex, who was unable to control his powers at an early age, was abandoned.

The same day he was left abandoned on the streets, he found a young injured girl bullied by a couple of older kids from the nearby school. Because of his kind nature, Nex rushed into the middle of it. He ultimately got himself beat up badly and was spared his life. As he hangs onto the last thread of life he had, he realized that the girl had unusual animal ears and tails. The girl sat there, crying, asking desperately why Nex had saved her. It turned out that she was rejected from society because of her ears and tails. The 'humans', as she called it, had been torturing her even at that young age. Nex's kind heart had gave him the answer that brought comfort to the girl.

"Don't worry. I will accept you, because you're like every other girl. Those ears and tails just makes you more cute." Ever since then, Noel had been with Nex for as long as he could remember. Now, Nex had joined Henry Jefferson High while taking a part-time job with Noel.

---
---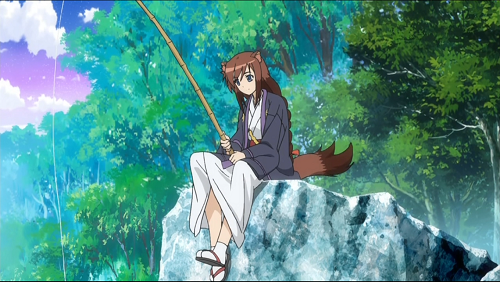 ---
❝I will protect him, even if it costs my life!❞
---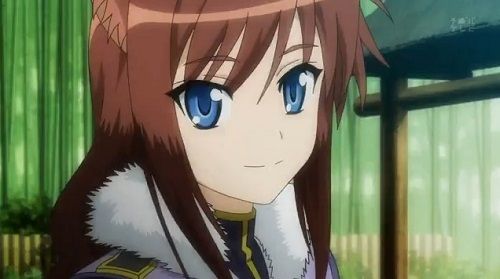 ---
---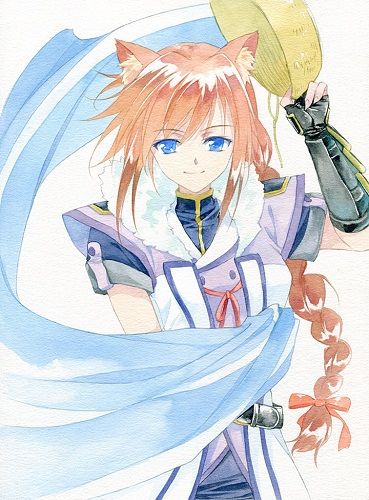 | Full name |
Noel Aestia
| Gender |
Female
| Age |
16
| Mage Type |
Earth
---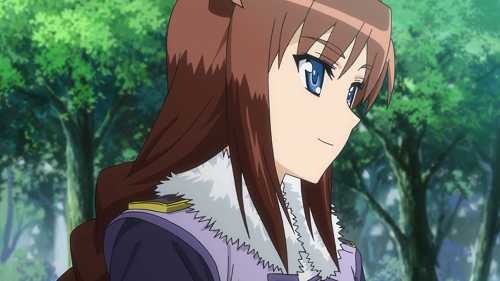 ---
---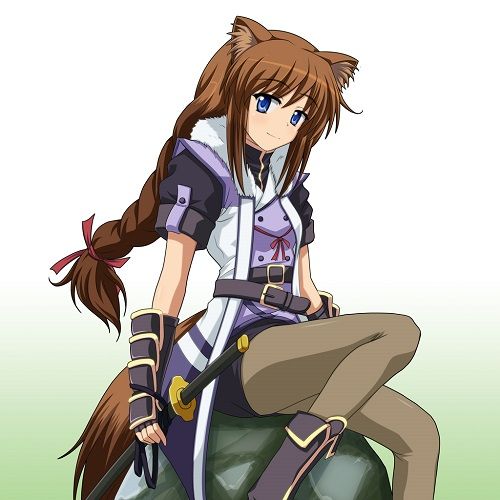 | Eye Color |
Blue
| Hair Color |
Light Brown
| Height |
5"8'
| Weight |
109lbs
| Skin Tone |
Light
| Distinct Markings |
N/a
| Physical Description |
While Noel stands slightly higher than average girls at 5"8', she definitely does not weight heavier than one. Her perfect combination of the right curves and the natural colors of her eyes and hairs attract most male's attention. If, and only if, her extraordinary ears and tails are not shown. Up until now, there already have been a lot of people bullying her and criticizing her because of this feature. Her choice of clothing is also the other reason why she stands out in a crowd, what with her sleeveless coat with a buttoned jacket on the inside. She also wears steel gauntlets and boots.
---
---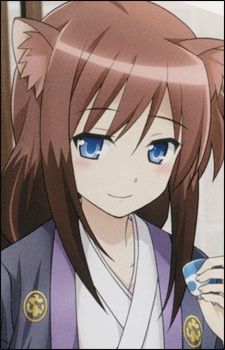 | Weapons |
✔ Steel staff
✔ Hidden short blades
✔ Gauntlets

| Likes |
♥ Nexon
♥ Tea
♥ Small animals
♥ Kind people
♥ Nexon's praises

| Dislikes |
✖ Lies
✖ Nexon's anger
✖ Death
✖ Too many sounds at one time
✖ People pulling her tail

---
---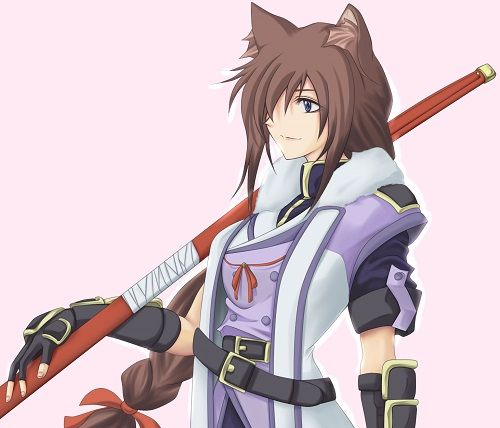 | Personality |
Noel's personality is as easy as saying that is a loyal dog that obeys any of its master's orders. Literally, she will obey just about anything Nex orders or asks her to do and she will see it to the end. To her, failure of the order means despise from Nex, and more than anything, she doesn't want Nex to hate her. She understands that Nex wouldn't hate her, but she is very stubborn about it. Some calls it love, yet she doesn't acknowledge it and always says that she owns Nex her life.

Without Nex's order, Noel becomes very aware of humans. Because of her past, she has experienced a trauma that makes it difficult for her to make any contact with humans. Nex is the only one she could feel safe with and she would prefer it if she does not need to talk to them at all. Then again, once Nex's asks her to do something, she will not deny it, even if it means talking to humans. She is kind to an extent, but again, she is very sensitive other human's presence.
| Theme Song |
Shinonono Houki's theme (Infinite Stratos) – Nanase Hikaru
---
---
|Thoughts on Other Characters|
WiP
|Anything Else|
*He played baseball when he was young. He gave up after moving to Henry Jefferson High.
---