*First Name:
Lauwee
*Last Name:
Rathmeson
*Age:
????
*Gender:
Female
*Sexual Orientation:
Heterosexual
*Appearance: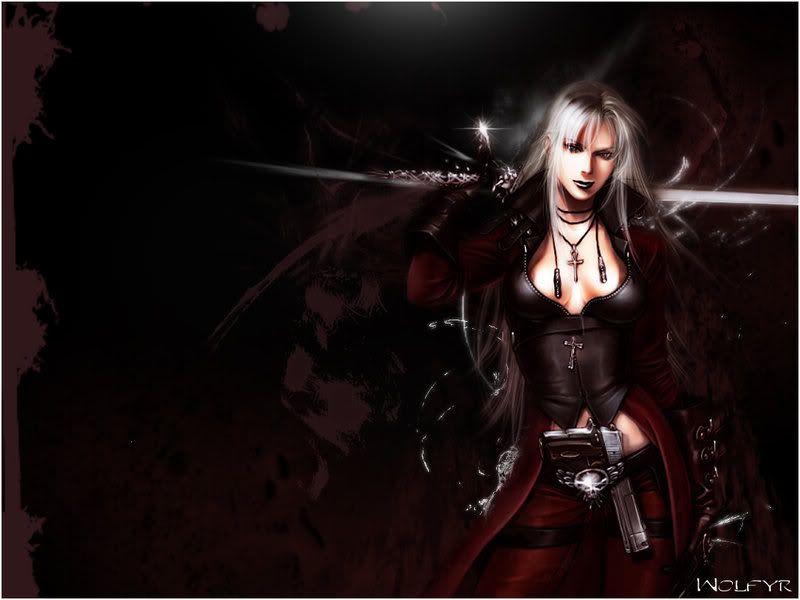 *Personality:
Lauwee is a loner and has never had a partner or a close friend. The only friend she has is the hacker she talks to once in a while, and she only just learned his name. She will talk to people, or give them the cold shoulder whether she has the time or not. She doesn't like to play games and blows a hole through the hedges to get through a maze. She gets what she wants right away or goes through other options to get it.
*Likes:
Nothing much really
*Dislikes:
People in general
The Rising Sun
*Occupation:
Mercenary
*Transportation:
Safety first
*Residence:
Lauwee rarely has time to decorate things or go shopping. She just has the bare minimum and really doesn't care as long as there's a place to sleep.
*Skills:
Trained with her hands and any time of combat weapon ranging form knives to large automatic weapons. She is trained to go without sleep for days while eating hardly anything, while still being able to be highly alert and attentive. This gives her the ability to stake out as long as she needs to.
*Family:
All dead as far as anyone's aware
*Brief History:
Lauwee is the most well known mercenary of her time. Everyone knows her, and fears her because they all know they can be caught by her. Not much is known about her other than she's like a robot, programmed to do one thing and destroys everything in her path to do so. She's taken down the biggest of crime bosses, massacred dozens of men with her bare hands, and never reveals her true identity. Her face is always masked to her targets and none have ever seen her face unless she's shown it to them.
This is just something you guys can go off of, I like it when I have a base to go from. I might not be done but it should help you out.