Riverdale Asylum is an old mental institute that has been around since the town was founded. It has always been a cheerful and welcoming place. Atleast it was up until a few years ago. After the founder of Riverdale Asylum passed away and his son took over, the asylum became a scary place and visitors were never allowed past the main lobby. Security was tripled and any "patient" who went in never came out. Patients are no longer crazy people. The patients are normal teens and young adults who are kidnapped and put to work for the owner, Jacob Riverdale. Not obeying the rules results in extreme punishments.
Riverdale's Rules
1. What he says, goes.
2. Curfew- 9:00 PM-7:00 AM (must be in room).
3. Lying is prohibited.
4. Any romantic display is prohibited.
5. No weapons.
6. Must wear uniform from 8:00 AM-8:00 PM.
Consequences (R1=C1, R2=C2, Ect.)
1. Hour alone with him for torture.
2. 30 mins of public torture.
3. No food for 24 hours.
4. Both will be publicly whipped for an hour and no food for 24 hours.
5. weapon taken and you are put in solitary confinement for 24 hours with no food.
6. public whipping for 30 mins.
Uniforms
Girl
-White button up t shirt (figure fitting)
-Black mini skirt (mid thigh)
-Fishnets
Boy
-White button up t shirt
-Black pants
Roles
Jacob Riverdale - NPC
Age: 27
FC: Michael Fassbender
A lustful man, he takes what he want when he wants it. He has no boundaries.
Girl 1 - MiraMija
Age: 16
FC: Jodelle Ferland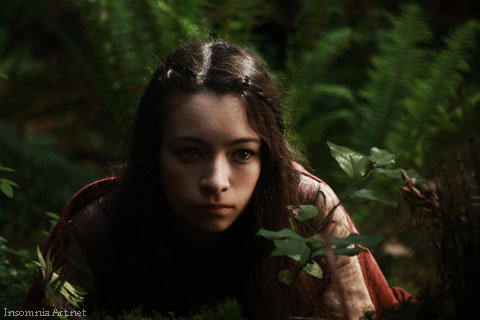 A new entry who is confused, scared, and untrusting.
Girl 2 - HybridGurl
Age: 17
FC: Hailee Steinfeld
A shy girl with little fight left.
Girl 3 - HeyyItsAshley
Age: 18
FC: Amber Tamblyn
A rebel who refuses to be broken.
Guy 1 - Open
Age: 14-16
FC: Asa Butterfield
A geek who plans an escape and often stays in trouble.
Guy 2 - Open
Age: 16-18
FC: Steven McQueen
A protective guy who takes the blame for the girls.
Guy 3 - Open
Age: 18-20
FC: Austin Butler
A tough guy who follows Jacob like a puppy and joins in the "fun".
Character Sheet
Name:
Age:
Role/FC:
Pic:
Personality:
Taking place in...
There are no characters in this universe yet!
0 posts here • Page 1 of 1
0 posts here • Page 1 of 1
Arcs are bundles of posts that you can organize on your own. They're useful for telling a story that might span long periods of time or space.
There are no arcs in this roleplay.
There are no quests in this roleplay.
Here's the current leaderboard.
There are no groups in this roleplay!
Welcome home, Promethean. Here, you can manage your universe.
Arcs are bundles of posts from any location, allowing you to easily capture sub-plots which might be spread out across multiple locations.
You can create Quests with various rewards, encouraging your players to engage with specific plot lines.
Settings are the backdrop for the characters in your universe, giving meaning and context to their existence. By creating a number of well-written locations, you can organize your universe into areas and regions.
Navigation
While not required, locations can be organized onto a map. More information soon!
There are no groups in this roleplay!
There are no characters in this universe yet!
By creating Collectibles, you can reward your players with unique items that accentuate their character sheets.
Once an Item has been created, it can be spawned in the IC using /spawn Item Name (case-sensitive, as usual) — this can be followed with /take Item Name to retrieve the item into the current character's inventory.
Give your Universe life by adding a Mob, which are auto-replenishing NPCs your players can interact with. Useful for some quick hack-and-slash fun!
Mobs can be automated spawns, like rats and bats, or full-on NPCs complete with conversation menus. Use them to enhance your player experience!
Current Mobs
No mobs have been created yet.
Locations where Mobs and Items might appear.
You can schedule events for your players to create notifications and schedule times for everyone to plan around.
Add and remove other people from your Universe.
Orphanage
By marking a character as abandoned, you can offer them to your players as pre-made character sheets.
"Please...Just finish me off quickly. I don't wanna hurt anymore."
"I guess you'll have to kill me before I give in."
The Forge
Use your INK to craft new artifacts in Riverdale Asylum. Once created, Items cannot be changed, but they can be bought and sold in the marketplace.
Notable Items
No items have been created yet!
The Market
Buy, sell, and even craft your own items in this universe.
Market Data

Market conditions are unknown. Use caution when trading.

Quick Buy (Items Most Recently Listed for Sale)
There are no characters in this universe yet!
None
Discussions
Topics

Replies
Views

Last post
Most recent OOC posts in Riverdale Asylum
Alright, awesome! Thank you so much! :)
well...The other submitter wont answer, and yours was more fitting to the story. You get the spot! :)
Not doing reseerves for this RP...Sorry

And for the two who submitted for Girl 3...They are both really good so I'm going to pick a number from 1-10. Closest to it gets the spot. :)
Can I reserve female 1? Jodelle Ferland face claim?
I'd like to reserve Female 3 if possible!
This is the auto-generated OOC topic for the roleplay "
Riverdale Asylum
"
You may edit this first post as you see fit.