Full Name: Daisuke Johnathan Kobayashi
Nickname: "Dai" (Preferred.)
Age: 23
Sexual Orientation: Heterosexual
Instrument(s): Drums, piano, keyboard.
Role in band: Drummer
Musical Style: Dai likes to pull from different influences, not liking to limit himself to only one style of drumming and isn't above showing off a little. He enjoys taking a creative approach to things and up to this point has mostly worked as a melodic death metal drummer, however he has done some prog in the past as well. He takes inspiration from groups such as
Entombed
,
Dark Tranquility
,
Necrophagist
,
Bloodbath
,
Amorphis
,
Nevermore
,
Carcass
,
Wintersun
and even some
Porcupine Tree
.
Personality: Daisuke has often come off as being much older than his twenty-three years and is often quiet and seemingly in his own world until he warms up to people. That being said he is a relatively laid-back young man who more or less just sort of goes along with things and strives to never get caught up in drama and the like. He can always seem to imagine doing better even when he is satisfied with what he has done and so when working with him you can expect to find him always striving to do his best which means he can be somewhat of a perfectionist and that often shows, especially in the studio. He is very driven and passionate when it comes to music. When he isn't being so reserved he's really quite friendly and he has a clever, playful sense of humor which he doesn't let out all that often which is a shame as he has a great laugh and always means his teasing well. As he slowly warms up to his bandmates this is more likely to come about. That being said he will probably not be the exciting guy at a party, he prefers to sit on the sidelines and watch everyone from a distance. He isn't usually quick to anger and has a fair amount of patience, however if you push just the right (or rather, wrong) buttons he will eventually snap but it usually takes a lot to get him to that point.
He holds his friends in very high regard and can be very protective of them if he feels it is necessary and is usually quite thoughtful and understanding toward others while being very honest. He would be an ideal person to talk to if you ever needed someone as he is one of the least judgmental people you will ever meet and knows very well that humans make mistakes.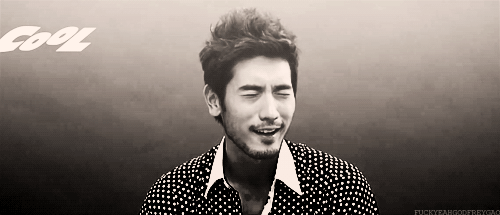 Appearance: Daisuke stands at approximately 6'2", though he is tall he isn't bulky in any way shape or form. He would be easily described as lean and lanky, lightly muscular, particularly in his arms which get a nice workout through drumming. His skin is a warm bronze shade and unmarked by any tattoos (as of yet) or piercings save for the ones in his ears. His eyes are dark and almond shaped, his hair was recently cut short but he is planning on growing it back out again. It currently is cut into a short, messy sort of spiked look. He occasionally sports a very small amount of stubbly facial hair which he usually ends up just trimming off again sooner rather than later as he finds it rather annoying when it starts to get too long and usually prefers to go clean shaven. His attire is really nothing too interesting - it mostly consists of black jeans and tanktops, along with the occasional band shirt and things of the like which are thrown in sporadically. When he wants to look a little nicer he'll maybe wear a button-up or something.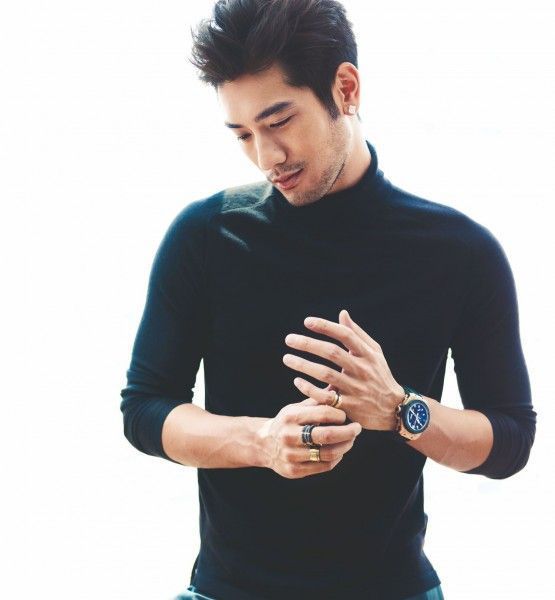 History: Dai was born and grew up Seattle, Washington with his twin sister,
Akira
before moving to Los Angeles with his family when he was twelve. His childhood was a joyful blur of playing in the rain soaked beaches of Washington, shopping in Pike's Place Market with his mother, drawing with his sister, playing the piano and flying back to Osaka, Japan to visit his mother's family there (his personal favorite place to visit was Kyoto though). As a child briefly after he started piano lessons, Dai realized how much he loved music - his parents, seeing the joy it gave him to play gave him books, lessons, almost everything the boy could want and so his musical journey began.
Somewhere around the age of ten, Dai properly discovered rock music and quickly fell in love with the sound and not terribly long after requested of his parents to learn to play the drums. His parents, ever supportive and eager to give their son all the tools he needed to grow as a musician purchased him a drum kit and lessons for his birthday. Quickly it began to overshadow his love for the piano but he continued to play both simply because he enjoyed playing a variety of music. At the age of fourteen he joined his first rock band which shortly disbanded after an argument about the band name which caused both their lead guitarist and vocalist to leave - something about
Your Mom
not being a good name. Dai was inclined to agree. About a year or so later he began to discover the dark and intriguing genre of music known as heavy metal through a goth girl who his sister had befriended at art school. Back then Dai made many of his friends through his sister and vice versa, the two siblings were and always have been very close and many of their friends mingled well, artists and musicians. After discovering metal it quickly became his next favorite thing, he was drawn to the sheer power and ferocity that it seemed to embody in sound as well as how many varying sub genres it held. As a conclusion he was a big fan of death metal, especially a lot of melodic death metal and later some symphonic metal as he found the idea of blending the two styles together very intriguing. Throughout high school, which was really quite average for him - mostly a blur of homework, piano recitals, practicing drums and going to shows whenever he could and making numerous friends there. He was always quick with a smile and a jest and got along with most people. He was in several different metal groups, none of which were particularly notable but his family, especially Akira were always very supportive of him.
A few years later he joined a death metal group by the name of
Severing The Soul
. During this time he also met a girl by the name of Kodie during one a show in a tiny little venue in West Hollywood and shortly after the two began dating.
Everything was going really quite well, Dai was proud of his accomplishments with
Severing The Soul
and his relationship with Kodie was great, the two of them both incredibly happy together. He moved out of his parents house and the two were sharing an apartment, they spent their nights watching movies and playing music. He was teaching her some Japanese words and phrases and she was showing him some basic chords on the guitar, on the weekends sometimes they would go over to his parents house and spend time there. His mother and sister both liked Kodie which was a rather rare thing.
Severing The Soul
got booked for gigs with some more well known local bands, they were broadening their horizons. Naturally, the good luck couldn't last and after a local gig everything started to head south. That evening, he had been drinking and celebrating with his bandmates when they had offered it to him. At first he had declined, smiling and shaking his head. He knew that a couple of his bandmates did drugs but they had never offered it to him before and he more or less simply ignored it as it didn't seem to be interfering with their work. They offered a second time, accompanied by an,
"Are you sure?"
. Dai had already had a couple drinks at this point, still he refused. He always thought he should know better than to get mixed up in that. About midway through the night though his bassist tried again, telling him to just try it once. Dai, drunk and feeling rather stupid accepted. Just once, right?
Alas, it did not turn out to be just once. He started taking it more and more as time went on, scarcely even realizing it and what it was doing to him. His girlfriend sure did notice though, and called him on it. He tried to reassure her it was fine. He could still stop if he wanted to. He had been a fool to think that. It continued on like that for a couple of months, he'd go rehearse or play a gig with his bandmates and if Kodie wasn't there that day he'd share some of his own or his bassist's stash. He knew Kodie had a serious problem with it and he didn't want to trouble her so he tried to keep it out of the house and to come home later in hopes she wouldn't notice as he was starting to come down off his high. She always did and for some reason she almost always seemed to be awake when he got home. He supposed it was really only a matter of time before she finally couldn't take it anymore. One night when he came home he found her waiting in the living room. He had heard what she said then before and tried to calm her down. It wasn't that big a deal, was it? He was still fine. Why was she so concerned? She was clearly trying to be calm about it, rational and yet there was a slight waver in her voice that he had never heard before. They started to argue then. She didn't believe him that he could stop whenever he wanted, she told him it was a lot more serious than that, that he'd been saying that for months. He just wanted her to understand, he didn't want her to leave. He didn't remember everything that had been said that night but he did remember her final words to him before she left that night and how they had cut through him like shards of glass, embedding themselves in his heart:
"You're killing yourself and I can't watch."
With that, he had returned back to their darkened room, now devoid of most of Kodie's belongings and feeling eerily like a tomb without them. It was too dark, too cold and too empty to be anything else he had thought, morbidly. Dai didn't know what to do with himself, he didn't know what he had done to himself or what he should do now.
It had only been the next day when Akira had come banging on his door. He had thought she looked distraught when he first saw her but when he opened the door she was horrified. It had taken some time after that to finally get him to accept that he needed help, but he came around eventually and had to accept his parents disappointment in him, that Kodie had left because he had refused to help himself and that he had brought all of this on himself. Now, two years later he has finally gotten his life back together and is finally coming to terms with himself and is continuing on with his life.