Full Name: Gavriel Alexander Michaelis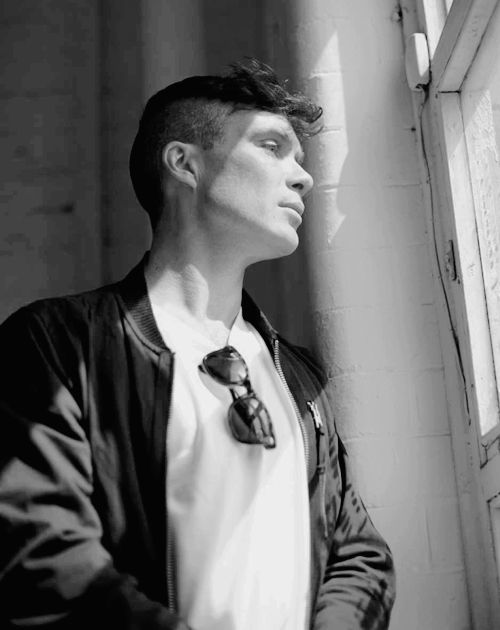 Nickname: Most simply call him by his first name but the occasional shortening to 'Gav' isn't uncommon; however he does prefer to be called 'Gavriel'.
Age: 26
Sexual Orientation: Heterosexual
Instrument(s): Rhythm guitar.
Role in band: Vocalist, rhythm guitarist.
Musical Style: Gavriel was originally trained classically as a singer (A baritone with easy reach into tenor, in case anyone was wondering.), doing opera and theater which he excelled at however obviously he hasn't stuck with that career path. His guitar playing is quite good but not awe inspiring, he's clearly put a lot of work and effort into it but it isn't like his singing which can turn heads. His main influences stem from Bathory, Iron Maiden, and Slayer along with some Enslaved, Mastodon, Nevermore, Kalmah, Necrophagist and Steve Vai. Gavriel is usually quite the showman and wholeheartedly enjoys entertaining the crowd.
Personality: Gavriel is known to have a laid-back disposition, he doesn't usually worry about things until he has to and thus it's usually quite hard to get under his skin. Not to say he doesn't on occasion get himself into some trouble here and there. He almost always seems to come off as being very certain of himself and his unconcerned nature can come off as almost cocky sometimes which can ruffle a few feathers on occasion and it really doesn't help that he can be a bit of a smart-ass too. That being said, he can be really quite charming when he chooses to be and is better than most at tolerating annoying questions and such. This most likely comes from him spending so much time in theater and the like. He's very friendly and as I had said he can be charming and charismatic, easily drawing people to him with his easy humor and bright smile. He can be rather flirtatious as well, however he is always careful not to be rude - he treats flirting as a sort of dance which he is notoriously good at it, however if he doesn't receive a positive response from the other party he always respects that. By all means, most of the time he is really quite fun to be around and can be genuinely warm and kind.
However, like everyone he has his faults. He isn't good at forming long term attachments, however friendly and outgoing he may be most of the time and he isn't exactly renowned for being the most sensitive out of their little group, which is something he struggles with as at times he can be rather self-centered. He can also get under some people's skin a little bit with his borderline cocky attitude and what seems to be his inability to not show off given the opportunity, however he isn't rude or obnoxious, he's simply very confident in himself - sometimes a little over-confident however he is a hard-worker and always strives to deliver his best and he isn't so immodest that he can't see his own faults.
Appearance: Gavriel stands at six foot tall even with a lean build and high, sharp cheekbones and eyes the color of glacial ice which are the things people tend to notice about him first. His skin is the porcelain shade of his celtic ancestors. His hair is a dark, coffee color which most of the time simply looks black unless it catches the sunlight which usually brings out the warm tones in it. It is currently shaved on both sides and across the back which was his mistake in telling the hairstylist to just 'Do whatever you think will look good'. His attire is usually quite nice, wearing a lot of v-neck shirts, black jeans and leather jackets which are often topped off with a pair dark sunglasses.
History: Gavriel grew up constantly on the move with no true place to call home. His parents were the kind of people who were never happy in one place for too long, always wanting to see somewhere else and see all the world had to offer which is somewhat unsurprising considering his mother had been a travel agent and had met his father in London while she was abroad. Among the many places Gavriel had lived were Sweden, Wales, England, Hong Kong, and Italy as well as Canada and six different States. So Gavriel spent a lot of time learning different languages and travelling which made him a rather worldly individual however he certainly doesn't remember all of the languages that he had learned while growing up, however he does still know some of them and parts of others - his German and French are are actually really quite good. He doesn't have a particular accent even though his father is English and his mother was from New York, however since he has lived so many different places and spent a good portion of his childhood out of the states, he does pronounce certain words a bit differently.
Wherever they were however, his mother always played music in the house of varying genres - classical, rock, pop and even some metal. It didn't matter, she loved to sing and have something filling the silence and so naturally Gavriel grew up singing as well. After a time, even during all the moving and changing of schools which could be a rather bitter thing for the young boy as he never had the opportunity to keep his friends for very long, Gavriel took up singing - classically for drama and theater which was probably what kept him from getting into trouble too often as it kept him busy. During this time he also took to playing to piano and guitar while dabbling in some metal vocals on the side for fun, which he discovered he actually really enjoyed doing however since he never seemed to stay in one place for more than a year or two so he was always changing schools and teachers. Eventually he learned to not get overly attached to people and instead tried to focus on the music which could be extremely hard for him sometimes.
After high school he attended university in New York where he continued to work toward being a musician, however he expanded his musical field and took to singing in some metal groups as well which brought him deeper into the scene and gave him an even higher appreciation for the genre. After he graduated from the university he moved to Los Angeles for a change of scenery and ended up helping form a metal band shortly thereafter.