---
---
╔
╗
╚
╝
---
---
There's nearly 7.4 billion people in this world spread out over the best part of 200 beautiful, unique and individual countries and states. No country is the same as another and no person is the same as any other. Which means that for some people, they feel as though they were born in the wrong place at the wrong time and when everything just isn't going their way what is there to do? For whatever reason, the world they live in just isn't the world they want to be so they stood up for change and took the detritus that was their life and turned into something new, something fresh, something worth living.

4 girls and boys either starved with wander lust or just beyond hope latched together and brought all their finances and ideas to the table and it's all set in stone. On the first day of the new year, they'll run away together- they've brought an old VW Campervan, in a quirky green colour and they did up the engine and ran some repairs and it's on the road and soon they'll be right there with it. They've been dreaming of this for months now, everything's packed and ready. It's the 31st of December and by the time the sun rises, they'll be gone and they will never, ever get caught looking back.

They all knew each other from a philosophy project from college they were put on together, they'd little to no experience of each other before the project and they were nothing but mere strangers and unfamiliar faces to one another but being thrown into each other's arms all the while over this project the group quickly attached to be a strong group of friends but the conversation of dark and pressing matters in philosophy revealed how detached and hopeless they all really felt.

It was just an idea then.

It was a joke.

"Oh my god, can you imagine if we all just ran away?" One of them said. "Together," They added to clarify and they planned it all at as a joke but as everything got worse the plan became more serious and now the new year is quickly rolling in and it's time to pack their bags. The freedom they've been craving all this time is just around the corner, all they've got to is walk out the door.
The houses on the street are alive with celebration for the coming new year, you were the final pick up and just as the clock stuck twelve you set down your champagne and moved to the window pane. There was no one for you to kiss or wish well too, not a soul- there was nothing for you except two musky rays of light glowing on the road but they were quickly growing and you could hear the battered camper van hum as it rolled into your sights and that was it. Your bag was by the door, you cast it over your shoulder grabbed your prized possessions and ran out the door. The camper van door swung open and you dived inside before anybody could stop you and you never looked back. The whole wide world was out right at your finger tips, every road, every turf, every woodland, every city- every thing you'd ever dreamed of was there at an arm's reach away so you slammed that campervan door and screamed on the top of your lungs out the window because after all this time, you were finally home.


And just like that, you became a road runner.
---
---
more may be added. pm me.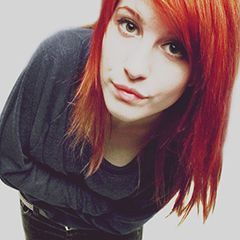 FC:Hayley Williams
Taken by iCat
FC: Luanna Perez
Taken by LivyGrey
---
FC: Luke Pasqualino
Taken by LivyGrey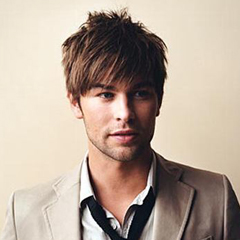 FC: Chase Crawford
Taken by iCat
---
FC: Saoirse Ronan
Taken by GrimBones66
FC: Unknown
Taken by GrimBones66
---
---
I. A CS can be found here but using your own is encouraged. The password the CS is 'password'.
II. I will open more roles if the currently available ones fill but please request this in PM or through Chat because I can't promise to see comments in the OOC.
III. Swearing, sexual references, drug use and scenes of a sensitive nature are all tolerated so consider this before reserving a character.
IV. Activity this is important to me. I'd rather get a 200+ character post once a day than a massive essay once a week. I'd appreciate if we could aim for posting at least every other day.
V. I won't make any more roles till the roles that are open have filled- final, so don't ask until they're fill.
VI. I'll negotiate FCs but I'd rather keep the ones we have unless you can persuade me.
VII. The RP is very much character driven so be creative, proactive- message around with plot ideas and so on. I'll happily talk to anyone at any time to do a bit of scheming and plotting.
VIII. Romance, arguing, friendships, enemy-ships (that's a thing now by the way people) and so on are totally encouraged. The more drama the better just try not to make it all revolve around character.
X. No OOC drama. I don't want to see nothing but love <3
Taking place in...
20 posts here • Page 1 of 1
20 posts here • Page 1 of 1
Arcs are bundles of posts that you can organize on your own. They're useful for telling a story that might span long periods of time or space.
There are no arcs in this roleplay.
There are no quests in this roleplay.
Here's the current leaderboard.
There are no groups in this roleplay!
Welcome home, Promethean. Here, you can manage your universe.
Arcs are bundles of posts from any location, allowing you to easily capture sub-plots which might be spread out across multiple locations.
You can create Quests with various rewards, encouraging your players to engage with specific plot lines.
Settings are the backdrop for the characters in your universe, giving meaning and context to their existence. By creating a number of well-written locations, you can organize your universe into areas and regions.
Navigation
While not required, locations can be organized onto a map. More information soon!
There are no groups in this roleplay!
By creating Collectibles, you can reward your players with unique items that accentuate their character sheets.
Once an Item has been created, it can be spawned in the IC using /spawn Item Name (case-sensitive, as usual) — this can be followed with /take Item Name to retrieve the item into the current character's inventory.
Give your Universe life by adding a Mob, which are auto-replenishing NPCs your players can interact with. Useful for some quick hack-and-slash fun!
Mobs can be automated spawns, like rats and bats, or full-on NPCs complete with conversation menus. Use them to enhance your player experience!
Current Mobs
No mobs have been created yet.
Locations where Mobs and Items might appear.
You can schedule events for your players to create notifications and schedule times for everyone to plan around.
Add and remove other people from your Universe.
The Forge
Use your INK to craft new artifacts in road runner. Once created, Items cannot be changed, but they can be bought and sold in the marketplace.
Notable Items
No items have been created yet!
The Market
Buy, sell, and even craft your own items in this universe.
Market Data

Market conditions are unknown. Use caution when trading.

Quick Buy (Items Most Recently Listed for Sale)
None
Discussions
Topics

Replies
Views

Last post
Most recent OOC posts in road runner
There have been no posts in the OOC topic for this roleplay!