Name: EMERA (Electromagnetically Equipped Robotic Aid)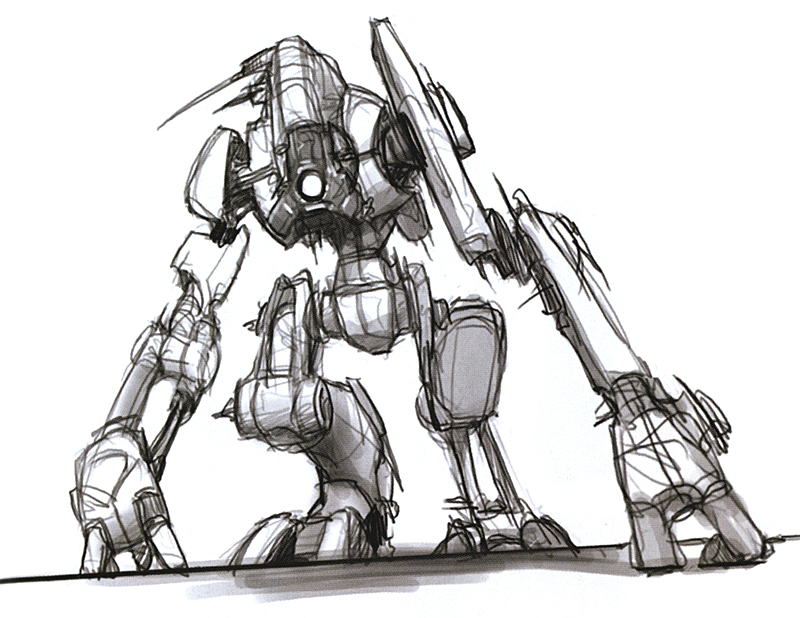 Age: 12
Type: Robot
Equipment: Emera is an eight foot tall gorilla of a robot. Powerful electromagnets are installed in its hands which can also grip things, and it's limbs are backed up with powerful hydraulics, giving it the power to move things 20 times it's own weight. It's most delicate feature would be it's eyepiece, of which can express varieties of moods with it's three flaps. It has an orange paint job that stands out against silver scrap metal.
Likes: Scrap metal, especially old construction material.
Dislikes: Water
Purpose: It is a robot designed for work in the scrapyard, most often sorting various types of scrap into various piles once it arrives, but as a robotic aid, his strength and durability can be used for other tasks.
Personality: Emera doesn't so much talk as he does whoop. He's a very simple, but gentle robot with intelligence similar to that of a dog, r a monkey. Naturally, he loves attention. Although, get on his bad side, and he'll rip you a new one, be you a robot, dump truck, crane, skyscraper, whatever. Though he's a rather lovable robot anyway. He also has some sort of natural empathy with other robots.
Background: Emera was built by the Kikun Metropolitan Electronic Scrapyard from various scrap parts and old circuitry, along with parts from a scraplift that are now what contribute to his strength. It's theorized that some of it's circuits were of old military hardware, and occasionally, uncleaned circuits may cause flashbacks of wartimes to occur now and then, which may result in mixed behaviors from Emera, but it's a rare and mostly harmless occurrence.