___________________________________________________________________________________________________________________________________
╔
╗
═══════════════════════════════
▬▬▬▬▬▬▬▬▬▬▬▬▬▬
❝
Why hide when you can run?
❞
▬▬▬▬▬▬▬▬▬▬▬▬▬▬
ɗιαƖσgυє cσƖσя
✦
#16C27A
тнσυgнт cσƖσя
✧
#868669
【
Demon Days ▮ A Mouth Full Of Matches
】
╚
╝
---
---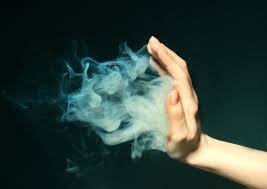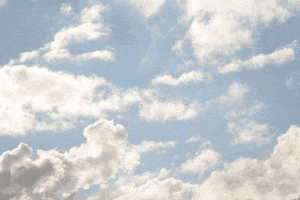 ╔
║
║
║
║
║
║
║
║
║
║
║
║
║
║
║
║
╚
╗
║
║
║
║
║
║
║
║
║
║
║
║
║
║
║
║
╝
『
NAME
』
Aislin Mae Buckeldee
Pronounced ASH-Linn
『
NICKNAME
』
Ash || Linn || Allie
She much prefers Aislin over anything, but Ash is also a good alternative.
『
AGE
』
17 Years Old
『
SEXUALITY
』
Heterosexual/Sapiosexual
『
ETHNICITY
』
Half Swiss, Half English
『
ABILITY
』
Aerokinesis
『
ROLE
』
Senior
---
---
▬▬▬▬▬▬▬▬▬▬▬▬▬▬
❝
Nobody wants to die, but who wants to live forever?
❞
▬▬▬▬▬▬▬▬▬▬▬▬▬▬
---
---
▒
☪
▒
▒
▒
☪
▒
▒
▒
☪
▒
▒
▒
☪
▒
▒
▒
☪
▒
▒
▒
☪
▒
▒
▒
☪
▒
▒
▒
☪
▒
▒

『
HEIGHT
』
5'10"
『
WEIGHT
』
9st. 6lbs
『
HAIR COLOR
』
White-blonde
『
EYE COLOR
』
Ice blue
『
GENERAL
X
APPEARANCE
』
Aislin is tall and slender, and has a very graceful air about her. She is athletic and strongly built, but you couldn't guess that from looking at her. She has quite long limbs, especially her fingers, which could be described as 'piano fingers'. Her facial features are all quite small - she has a button nose, full, rosy lips, and high cheekbones, although they aren't prominent. Her eyes are the only thing that are not small - almond in shape, and ice blue in colour, her eyes are anything but unnoticeable. To accentuate that, she often rings her eyes with thin eyeliner, and mascara.

Her blonde hair is medium length, and reaches the middle of her back. It isn't thin, but her hair isn't so thick that it is wiry. The ends of her hair are slightly split, but not noticeably so. Because of the texture of her hair, it is easily caught in the wind and can often be seen blowing around. This can give it a messy appearance, so Allie often ties her hair back with french or lace braids.

Aislin has a few tattoos, as well. She has a tattoo of a bow on the inside of her left wrist, a blue butterfly on her right shoulder, and a tattoo of a cherry branch with blossom on her back, along with a few more butterflies. Her skin is extremely pale, like snow, so the colours of her tattoos stand out strongly. She doesn't have many noticeable scars about her, apart from the one across the top of her left hand, a few centimetres from her pinky finger, diagonally across to the base of her thumb, which is about 6cm in length. Aislin also smells wonderful. Most of the time she smells like vanilla and strawberry, but other days she could be described as smelling like Summer.

Aislin's clothing style is very light. She wears lots of cool colours, such as white, cream, blue, black, and some light pinks. She has a very 'girly' style to her, and tends to wear oversized jumpers, dresses, and leggings very often, along with dolly shoes or sandals. In colder weather, she is more likely to wear jumpers and warm boots, along with parkas.
---
✄

┄┄┄┄┄┄┄┄┄┄
▒
☪
▒
▒
▒
☪
▒
▒
▒
☪
▒
▒
▒
☪
▒
▒
▒
☪
▒
▒
▒
☪
▒
▒
▒
☪
▒
▒
▒
☪
▒
▒
▒
☪
▒
▒
▒
☪
▒
▒
▒
☪
▒
▒
▒
☪
▒
▒
Altruistic
▪
Affectionate
▪
Self-Conscious
▪
Introvert
▪
Loyal
▪
Trusting
▪
Strong-Minded

To say that Aislin is shy is a bit of an understatement. She's very timid, and extremely reticent - she's in no hurry to reveal how she feels, or why. She tends to keep to herself, although she has gotten much better with coming out and talking to others in a friendly way. She also struggles with her appearance a lot, and can spend hours making sure that she looks presentable to the public. Because of this, she can come off as modest, perhaps even falsely, when she is in fact very diffident towards herself. This can make it very difficult to stand up for herself, or others, and she can be afraid of drawing attention to herself, but it does mean that she can brush off the worst of insults. It's nothing she hasn't told herself before.

However, contrasting that, she is affectionate and altruistic. She loves the feeling of being kind to others and likes to give back. Whether this is a joke, a favour, or just being a friend to someone, Allie will always be on hand to help. She tends to trust people way too easily, and this tends to get her hurt, but she herself is loyal and will never do anything to go back on her word.

Aislin could be considered a romantic individual, but she's not likely to pursue anything unless her partner were to make a move first. She is extremely affectionate, but just doesn't know how to show it, more often than not. She tends to become a bit of a shrinking violet in terms of love affairs, and will shrink away from people she hardly knows, or does not reciprocate feelings for. She would say that she doesn't even know how to flirt, and either doesn't register that she's being flirted with, or takes it the wrong way. In situations with a significant other, she would act rather conflicted - if she liked them back, she may jump at the opportunity, but she may also act very uncertain about the situation. She's always worrying about everything, and tends to worry that she is making the wrong impression, or pushing them away, which it does tend to do.

Finally, Allie is a very strong-willed person. If and when she makes a decision, she sticks to it. She also puts up a wall around herself, to stop herself from being hurt emotionally. This way, she can brush off insults or mocking comments, even if it hurts her inside. Occasionally she even makes a quip back. However, when it comes to fear, Aislin breaks down. It's the one thing she can't handle very well. Crippling panic attacks, hyperventilation, and a racing heartbeat all signal that Aislin is terrified. Occasionally, and especially when she is using her power, Aislin can faint. She often comes out of this perfectly fine, but embarrassed. And that, to Aislin, is a much worse feeling than sadness.

---
▬▬▬▬▬▬▬▬▬▬▬▬▬▬
❝
F e a r can s a v e or c r i p p l e you
❞
▬▬▬▬▬▬▬▬▬▬▬▬▬▬
---
╔
║
║
║
║
║
║
║
║
║
╙

◖
Summer
▮
The sunshine, and light breezes always put Allie in a good mood.
◗
◖
Rainstorms
▮
The sound calms her nerves, and it feels nice on her skin
◗
◖
Good Music
▮
Once again, it's calming and Ash enjoys being able to turn off the world.
◗
◖
Rabbits
▮
She used to own a few when she was a child, plus they are cute, fluffy, and shy. She reasons that it's because they're like her. It's actually because she likes cuddling them.
◗
◖
Video Games
▮
She owns the largest collection of video games that she can, and wrecks at all of them. She likes to use them to relax.
◗
╗
║
║
║
║
║
║
║
║
║
╝
◖
Alcohol
▮
She hates the taste, and the way it makes people act. Ick.
◗
◖
Smoking
▮
Like alcohol, except it will kill you faster. Plus the way it makes her cough reminds her of suffocation.
◗
◖
Pushy People
▮
People that push their own way on Aislin and try to take advantage of her really annoys her. Just... What sort of person does that, anyway?
◗
◖
Being High Up
▮
Being high means a low altitude, and a low altitude means thinner air. Thinner air means suffocation. Plus the idea of looking down at the ground is pretty daunting.
◗
◖
Running
▮
When the thought of being out of breath gives you panic attacks, running is pretty much out of the question.
◗
◖
Large Bodies of Water
▮
This includes baths. Now, Aislin's fear isn't exactly drowning, but to her, it's a little too much like asphixiation, and she avoids any large body of water as much as possible.
◗
◖
Loud Noises
▮
They make her jumpy, nervous, and they hurt her ears. Why would she like them?
◗
---
▒
☪
▒
▒
▒
☪
▒
▒
▒
☪
▒
▒
▒
☪
▒
▒
▒
☪
▒
▒
▒
☪
▒
▒
║
║
║
║
║
║
║
║
║
║
║
║
║
║
║
║
║
║
║
║
║
║
║
║
║
║
║
║
║
║
║
║
◖ Holding Her Breath ▮ Although she hates to acknowledge this, Aislin can hold her breath for incredible amounts of time. ◗
◖ Determination ▮ Aislin... is stubborn. As soon as she's set her mind on something, nobody's stopping her. ◗
◖ Agile ▮ Aislin is flexible, and can move her body in ways a lot of people can't. For example, she can do walkovers, and the splits. ◗
◖ Persuasive ▮ Allie finds it easy to convince people to do things. Maybe it's just the way she talks. ◗
◖ Panic Attacks ▮ When Aislin is scared, she tends to have panic attacks. This can bring on hyperventilation, making it even worse. ◗
◖ Fainting ▮ Aislin tends to faint a lot, especially after a panic attack, or using her power for a prolonged amount of time. ◗
◖ Socially Awkward ▮ She either trusts too much, or not enough. Plus she finds it hard to make friends, since she's so shy. ◗
◖ Allergic to Peanuts ▮ Aislin will go into anaphalaxis if she eats or touches a peanut. ◗
◖ Running ▮ Due to her fear of suffocation, Aislin doesn't run much. At all. So she's pretty unfit. ◗
◖ Swimming ▮ Aislin will not go near water sources; it's too much like suffocating. Therefore, she's never learned to swim. ◗
◖ Loud Noises ▮ Aislin can hear much better than normal, meaning that excessively loud noises give her headaches. ◗
◖ Bright Lights ▮ Aislin cannot look at bright lights for long at all - they leave spots in front of her eyes for much longer, and can give her headaches.◗
Aislin believes in the Paranormal. She reasons that if powers exist, why can't ghosts, vampires, werewolves, and all the rest exist, too? She also has to organize everything. She hates it when things are out of order, and often arranges things in colour order. She has a vast collection of video games, but tends to hide them from others, and cannot sleep without a stuffed toy. That's a closely guarded secret. She has a habit of braiding her hair when she's bored, and tying it up in fancy styles. She bites her nails when nervous, and likes going on long walks in the rain, with her earphones in, especially if she's feeling especially introverted, or wants to be alone.
Ash is terrified of suffocation. Even the thought of going underwater, or too high up in the air can set her off. It tends to be a cycle of fear, too, as her fear makes her hyperventilate, which in turn, makes her even more terrified. It's a vicious circle.

Aislin is also terrified of drawing attention to herself. Although this isn't as bad as suffocation, it means that she avoids a lot of conversations.
---
▬▬▬▬▬▬▬▬▬▬▬▬▬▬
❝
I can be the f u e l to your f l a m e s
❞
▬▬▬▬▬▬▬▬▬▬▬▬▬▬
---
▒
☪
▒
▒
▒
☪
▒
▒
▒
☪
▒
▒
▒
☪
▒
▒
╔
║
║
║
║
║
║
║
║
║
║
║
║
║
║
║
║
║
╙
▒
☪
▒
▒
▒
☪
▒
▒
▒
☪
▒
▒
▒
☪
▒
▒
╗
║
║
║
║
║
║
║
║
║
║
║
║
║
║
║
║
║
╝
『

POWER

』
Aislin has Aerokinesis - the power to control air. She can use it to control the wind and air currents, shaping it into the desired shape. She can also lessen air resistance, or increase it. This enables her to levitate herself, move much faster than normal, and even fly. She can also use it to create tornadoes, hurricanes, and blasts of wind so strong that they could push someone over, especially when caught unaware. She can also move objects with blasts of wind, and divert projectiles. She can also increase air pressure, and make it denser. This means she can crush things relatively easily. She can also feel minute vibrations in the air, so noises seem louder, and lights seem brighter. Aislin's powers work by taking the air from around her first, and using it to change the conditions around her. This means that she cannot breathe while using her powers.

『

LIMITATIONS

』
Firstly, Aislin cannot breathe while using her powers. This limits the amount of time that she can use her power, and because of her fear of suffocation, it makes it even harder to use for long periods of time. She also cannot control the weather, the humidity of the area, or if it's going to rain, however, she can accelerate the process of the rain using the wind. She is also much more sensitive to light, sound, and touch, along with heat and cold, due to the vibrations in the air. It's much easier for Aislin to overheat, or get too cold, and loud noises and bright lights can give her headaches. She can also be affected by the presence of fire - as fire uses oxygen to fuel itself, the flames can override her manipulation and use it instead, although it can also be used in the opposite way, as it can make flames more powerful. It can also be much harder for her to use when the air is more humid - it's much harder to separate air molecules from water molecules when there are a lot more water molecules than air. Finally, there's the fact that she's terrified of it. How easy can it be to use something that gives you panic attacks and causes you to faint?
---
▬▬▬▬▬▬▬▬▬▬▬▬▬▬
❝
Only know you love them when you let them go
❞
▬▬▬▬▬▬▬▬▬▬▬▬▬▬
▒
☪
▒
▒
▒
☪
▒
▒
▒
☪
▒
▒
▒
☪
▒
▒
☪
▒
▒
▒
☪
▒
▒
▒
☪
▒
▒
▒
║
║
║
║
║
║
║
║
║
║
║
║
║
║
║
║
║
║
║
║
║
║
║
║
║
║
║
║
║
║
║
║
║
║
║
║
║
║
║
___

B

iography
The beginning of Aislin's fear manifested when she had a punctured lung at the age of 7.

She had fallen out of a tree she was climbing, and a branch had gone through her chest, missing her rib by half a centimetre, and entered her lung. It was a terrifying ordeal for her, and the breathlessness was something she knew she would remember forever. She was rushed to hospital, where she stayed in the ICU for a week. Her mother and father were devastated that something like this had happened, and decided that they were going to make sure that it didn't happen again. As soon as she was let out of the ICU, and allowed to go home, her parents fussed over her, and wouldn't let her out of their sight, apart from school. After that, Aislin grew rather shy, and spent a lot of time by herself. She was an only child, and she lived out in the woods. Friends rarely came over, and she rarely went over. Instead, she took up ballet, gymnastics, and piano, giving her the agility and love of music that she has today. It continued on like this for years, and wasn't going to change.

Until she met Kailan.

He was alluring, sweet, and charming, all wrapped into one. Admittedly, it didn't take long for Aislin to fall head-over-heels for him. He would dedicate much of his time to her, and she would sneak out to meet him. They would get up to all sorts of strange things - riding his motorbike down deserted roads, exploring the woods, climbing trees, and discovering creeks. It was wonderful, but they never actually dated, per say. That doesn't stop a heartbreak, though.

It happened in a cafe. She was supposed to be meeting him for coffee, like normal, but that was when the girls at the counter started giggling. The cafe went silent, as if they were in on a joke and she wasn't. And that was when he came in with another girl hanging off his arm. It didn't settle in for another few minutes, but it pricked tears in her eyes. She felt as if her chest was being crushed under intense pressure. She couldn't hear properly, and all she could see were blurs. She looked up, and he wouldn't even meet her eyes. That did it. Not realizing she was holding her breath, and beginning to panic from not being able to breathe, the windows suddenly bent under pressure and shattered. Pieces of glass went everywhere, and people blamed it on faulty building, but they Aislin knew it was her. Gasping for breath, desperately trying to calm her pounding heart, and fighting back tears, she made her way home, only to find Rorschach officials there. They explained to her what was going on, and how they could help her control her powers. Aislin quickly agreed to go there. She needed to leave behind the real world, especially after her heart had broken just like those windows. That was two years ago, and Aislin hasn't been seen in public since.
---
---
░C░O░P░Y░R░I░G░H░T░
σяιgιηαℓ cнαяαcтєя ѕнєєт ву
; νєяιх
мσ∂ιƒιє∂ ву
; נαcкѕcσℓ∂ѕωєαт