Rough Beginnings and Happy Endings?
"Love does not begin and end the way we seem to think it does. Love is a battle, love is a war; love is a growing up."

Narrator:

Everyone loves a good romance story, right? If you didn't why would your eyes draw interest in the title and cause you to check out the story. There is just something about a handsome, young man wooing the heart of a little lady, and of course the lovely happy endings. It is just grand. We are all waiting for our happy endings, some of us have found it, some still looking, would you believe me if I told you that happy endings don't exactly come from happy beginnings. You are probably thinking, 'duh random narrator' and I would reply something crass, but I will refrain. Anyway, yes it is true, happy endings come from difficulties, and confusion. The dreaded, does he/she like me syndrome. We have all had that horrid disease when the only cure is confrontation and the results could lead to a broken heart. Sigh. Any who, this is not our story, but rather a story that involves a stern prince who prefers ruling the country rather than his heart, a fake princess who is graceful, and poise but she is afraid to live her own life, a fake maid that is actually the princess whose self-esteem is crashing with the replacement of her title, and a the prince's guard/assistant who is quite the charmer, but living with a broken-heart. I digress so now I will begin.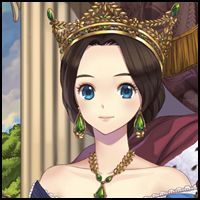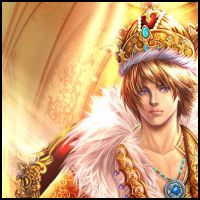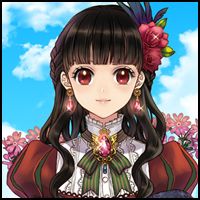 Once upon a time, there was a kind Queen, named Cassandra, who married a dashing King, named Winston Carrington, the two ruled the Kingdom of Amaris, and all was peaceful. Wars were quenched, problems vanished and the King and Queen were leveled headed, decent people whom everyone loved. The love for this perfect couple grew when they found out they were having a child, twins in fact. Months later, their perfect children were born, Prince _______ and Princess Charlotte. The twins were different as day and night, the prince was quiet and contemplating, while the princess was happy and care-free, but no resentment was there, they loved each other dearly as siblings do. Skipping to five months ago, the dashing King and the lovely Princess were heading off to another kingdom to check out a prospective husband. The Princess, before she left, went to seek out her Brother's guard, and promised him she would tell her father that she was secretly in love with him. The guard declared his love for the beautiful princess and watched her leave with her father; he was not expecting her to never return. On the trip, King Winston, Princess Charlotte, and his men were ambushed. One man escaped, he told them at least twelve men attacked, and let him live so he could tell the Prince and Queen that the kingdom would belong to them in due time. That man was found murdered in the woods a few days later. The prince's guard was heartbroken that the love of his life was murdered; he vowed to find the men who killed his one true love. The Kingdom of Amaris was devastated, war was not something they were familiar with, and their lovely princess and dashing King were dead. Councils decided that the Prince would become the new king, but before he could become king he must first marry. He managed to evade marriage for five months, but last week it was decided that he would marry a princess from Vera. The council would give him the summer to get to know the princess, at his castle, and then at the end of the summer he was to wed. A loveless marriage, he knew, but he had to do what was right for the kingdom.

Wipe your tears, now I will tell you story from the Kingdom of Vera.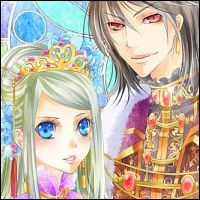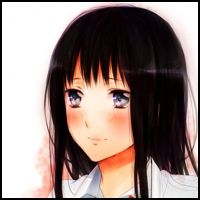 Once upon a time, in the Kingdom of Vera, there was a vain Queen, named Sera, and a ruthless King, named Thomas Sinclair. The Kingdom was not as peaceful as Amaris, but it was ruled by the iron hand of King Thomas, and no one dared cross him. However, the vain Queen tried. She had an affair with a man from the village, maybe it was love, but the attraction came more from lust. She found out she was with child and told the King it was his. When the child, a girl, was born it was obvious it was not his, and he became furious. Queen Sera was frightened and told King Thomas that she was raped while taking a trip to town, but she did not tell him because she was ashamed. This angered the King further and he ordered the execution of the man who defiled his wife. This was done in secret and while the Kingdom knew the King and Queen had a new daughter, they did not know she was a product of an illicit affair, a bastard child. In fact, they have never seen the Princess, and never heard a name, some wondered if she was real, but sadly she was. Now, the child did not have a happy life, berated by her father, and mother. Her father's anger, because the girl was not his and her mothers', because she had caused the death of her lover. She would try so hard to get her parents affection, but to no avail; she was locked in a loveless castle. The birth of her younger brother added more resentment and isolation from her parents, but the young boy did not look down on his half-sister no matter what his parents told him. Two months ago it was known that the Prince of Amaris was looking for a bride and when her parents told her she jumped at the chance to finally honor her parents. The cruelty of the matter was that she was not going to be the bride. They had hired a girl to be their daughter. This girl was stunning, and poised. Her manners were exceptional, and carried herself as a princess should, unlike the clumsy princess. She actually looked like the Queen and King, unlike the true Princess. When Princess Mirabelle looked into the eyes of this girl she saw that the girl was the right choice to play the part of the princess, but she also saw a hint of sadness in the girl. The King told the Princess that she was going to accompany the new Princess and become her maid. It was a perfect plan to get rid of the Princess who disgusted him daily. The quiet Princess agreed knowing that this is what she had to do to honor her parents.

Now each one of them have had rough starts, but could these four actually get their happy endings?

[/size]




Expand on these characters. I have give basics, but I would a lot more detail. Also I have not paired up who they will fall in love with, time will tell.

Open
The Prince (21): A workaholic prince, trying to honor his father. He spends his time ruling the country he has no time for the affairs of the heart. Determined / Stern / Quiet

Mirabelle Sinclair taken by MissNessa
The True Princess (19): She was sent by her parents as their fake daughter's maid. It was a cruel plan by her parents, but she obediently agreed. Low self-esteem / Clumsy / Shy

The Prince's Guard (20): While the prince is brooding, the guard (assistant) handles the social parts disarmingly all while being equipped to take down anyone who harms the prince. Happy / Charming / Bold

The Fake Princess (19): They hired a professional actress who has had training to become the perfect princess. She is tired of faking it through life, but doesn't know how to change. Poise / Beautiful / Elegant.
1. Literate: I am not a grammar nazi, and I misuse punctuation marks like they are going out of style, but I want juicy paragraphs. We all have writer's block, but if I see one or two sentences a post I will kill off your character. I would like to see a couple paragraphs per post. Less is not more. Hopefully, by carefully screening the profiles, we will not have such a problem.

2. Be active: I have a job, you, hopefully, have a job or school, but I would like you to be active. If there is only two of us role-playing, and no one else is participating, deaths will happen. If you have decided to take a spur of the moment trip to Alaska let me know so I do not have to conjure up a freak lightning storm that murders your character. Post every couple of days.

3. Input: I would like to hear your suggestions. Whether it is a new character idea or new chapter focus, tell me about it! I may be the GM, but every character is important. If you have ideas for a back story for your character that you don't want anyone else to know yet, pm me. If you have an idea that you do want people to know, pm me as well. I am an open-minded person.

4. God-modding: Your character is not perfect, for goodness sake they live in a world of imperfection so act like it. Do not try to read the mind of other characters (including NPCS) because that is just silly, and freaking annoying. Also do not try and take over another person's character without permission.

5. Keep it Clean: Cursing is fine, but do not overuse it, be a little more creative than that. I understand romance will take place, but this role-play is not a place for your lust bucket of porn. Thank you.


Character Sketch
[As long what I require is filled out it does not matter how it is designed on your profile.]

The traits are for you to build your character. Do not limit yourself, but do not ignore the traits. They are there for a purpose. Be as detailed as possible. This is who you are portraying make it beautiful or tragic as long as it is detailed. If you want to compete for a role, I will choose the more detailed, and better worded profile.


Name:
Nickname: [optional]
Age:

Physical Appearance: [Picture [Anime] & Description]
Personality: [detailed]

Mannerism:
Fears:
Flaws:
Talents:

Background:
Other:
Song: [This is purely for enjoyment purposes. It is also optional.]
Taking place in...
0 posts here • Page 1 of 1
0 posts here • Page 1 of 1
Arcs are bundles of posts that you can organize on your own. They're useful for telling a story that might span long periods of time or space.
There are no arcs in this roleplay.
There are no quests in this roleplay.
Here's the current leaderboard.
There are no groups in this roleplay!
Welcome home, Promethean. Here, you can manage your universe.
Arcs are bundles of posts from any location, allowing you to easily capture sub-plots which might be spread out across multiple locations.
You can create Quests with various rewards, encouraging your players to engage with specific plot lines.
Settings are the backdrop for the characters in your universe, giving meaning and context to their existence. By creating a number of well-written locations, you can organize your universe into areas and regions.
Navigation
While not required, locations can be organized onto a map. More information soon!
There are no groups in this roleplay!
By creating Collectibles, you can reward your players with unique items that accentuate their character sheets.
Once an Item has been created, it can be spawned in the IC using /spawn Item Name (case-sensitive, as usual) — this can be followed with /take Item Name to retrieve the item into the current character's inventory.
Give your Universe life by adding a Mob, which are auto-replenishing NPCs your players can interact with. Useful for some quick hack-and-slash fun!
Mobs can be automated spawns, like rats and bats, or full-on NPCs complete with conversation menus. Use them to enhance your player experience!
Current Mobs
No mobs have been created yet.
Locations where Mobs and Items might appear.
You can schedule events for your players to create notifications and schedule times for everyone to plan around.
Add and remove other people from your Universe.
The Forge
Use your INK to craft new artifacts in Rough Beginnings and Happy Endings?. Once created, Items cannot be changed, but they can be bought and sold in the marketplace.
Notable Items
No items have been created yet!
The Market
Buy, sell, and even craft your own items in this universe.
Market Data

Market conditions are unknown. Use caution when trading.

Quick Buy (Items Most Recently Listed for Sale)
Newest
Trending
Most Followed
None
Discussions
Most recent OOC posts in Rough Beginnings and Happy Endings?