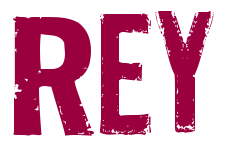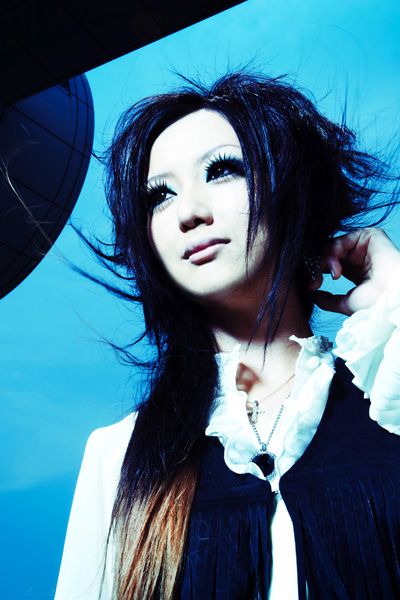 -Full Name-
Sawamitsu, Reyoko
-Age-
Seventeen
-Gender-
Female
-Eye Color-
Brown, but she has worn different colored contacts
-Hair Color-
Originally black, but she has dyed it auburn, and with colored highlights, of red, blue, and purple
-Blood Type-
AB+
-Appearance-
Rey is relatively short standing just slightly over five foot two, but most think it just adds to her cute nature. Her sense of style is obviously very feminine especially when compared to the androgynous Kanan. She especially has an affinity for nail art, and some what Gothic Lollita styles. When she is at school she likes to add her own flare to the uniforms, by wearing various types of designer leggings and tights under the plaid skirt. Rey also likes to do things with her hair that makes her stand out from the others at school. Since she has joined Dysphoria, she has been drawn more into the styles of Visual Kei even more so than before.
---
---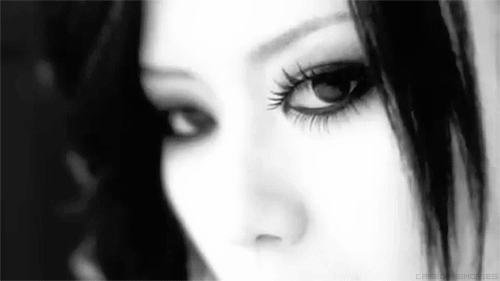 A genuinely good person who has had a little sadness in her life that has made her slightly timid and withdrawn. However since, she started school at Meiyou Academy, making some friends there and ultimately being 'stalked' by Takumi and joining Dysphoria has helped her come out of her shell that she had put up around her. When you loose so many people around you that you care about, you tend to try not to truly care about someone so you don't have to experience the pain of loosing someone you care about. This is what happened to Rey after loosing her parents and then her great aunt. Now that she interacts more at school and now with the other's in the band, she worries what might happen if she gets to close. Generally Rey is a caring, loving person who can be a little shy at times. But if you take the time to get to know her and give her respect and acceptance she is happy to give those things back to you in return. She is loyal to you if you prove that you can be loyal to her, supposedly this is the case with Takumi who now practically lives in her very small single person apartment. But maybe there is something else there, maybe there are feelings for the young man that gave her the opportunity of a life time. I guess only time will tell, but the elderly neighbors in Rey's apartment building like to gossip about the young unmarried woman and her male roommate, well at least they think he's male. Despite this Rey doesn't seem to mind Takumi's presence in her apartment, or maybe she's just too nice.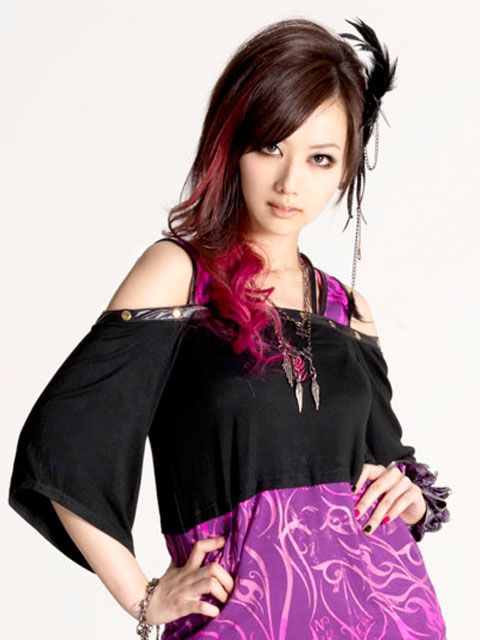 A seventeen year old Japanese girl, Rey was born in Sapporo, Hokkaido, to a middle class family. Her father was a lower-ranking salary man, and her mother was a housewife. Since she could speak, Rey has loved to sing, and she has quite the set of pipes; her father always encouraged her, signing her up for vocal and piano lessons, though they could barely afford such things. When she was seven years old, her father died in a car accident on his way to work, and her mother took her own life shortly afterward. Following the loss of both of her parents, Rey shut in on herself, speaking less and less to other kids, and she stopped singing entirely. She was shuffled around from relative to relative, until she ended up with her great aunt in Tokyo. Having chosen to spend the majority of her time alone, unless forced into the company of other children, Reyoko studied hard and received top marks in all of her classes. Unfortunately, her quiet, shy nature also encouraged the other girls to bully her unmercifully.
After a particularly violent event involving a near drowning, she decided to change schools, and at the start of her sophomore year of high school, she tested into the prestigious Meiyou Academy with a full scholarship; Meiyou Academy is a system of private educational centers for the wealthiest of the wealthy families of Tokyo. At the beginning of her junior year, her great aunt died, leaving her a modest sum of money, and Reyoko chose to move into a small, single-person apartment. She got a part-time job in an old noodle shop, and works after school and on weekends to pay her way. Slowly, after having made a friend or two among the rich kids of Meiyou, Rey has started inching her way out of her shell; she's singing again, but only when there is no one around to hear her.
One evening, with winter break approaching, Rey was working alone in the kitchen of the noodle shop. The owner had stepped out to run some errands before the snowfall became too heavy, and the shop was deserted. A young man wandered in, looking for a bowl of his favorite udon, and found Rey singing her heart out into a wooden spoon, warbling along with the radio. Immediately, he pounced, offering her a position as the vocalist for his band. Rey declined, mortified that she'd been caught doing such a thing, but this young man didn't seem to know how to take 'no' for an answer. Every day, he showed up at her school, pestering her until she agreed to sit in on one of their practices.
There were three young men in the band, and when they started playing, Rey immediately lost herself in the music. Before she knew what she was doing, she had the microphone in her hand, mouth wide open, belting out the lyrics to the song they were covering. From then on, she's been the vocalist.
---
---
-Magazine interview with Rey from Dysphoria (ヂスフォリヤ)-
In my opinion the best way to do the interview section with Rey, is to PM me and we can do the Q & A that way. Or maybe we can catch each other online sometime and use RPG's IM system and get it done that way. Either way I hope you like what I did with the sheet. ^_^