Nanako Amagasa

|| 17 years || Female || Dream:Lawyer ||

---
---
---
---
Appearance
Eye Color: Hazelnut brown
Hair Color: Blonde
Body Type: Slender/Ectomorph
Skin Tone: Fair
Height & Weight: 147cm & 35kg
Birthmarks/scars: She has a birthmark on her lower back that is shaped a horn. She also has a scar on her left wrist from when she accidentally broke a plate...
Choice of Clothing: Long t-shirts and shorts! For special occasions maybe a dress or a skirt.
---
---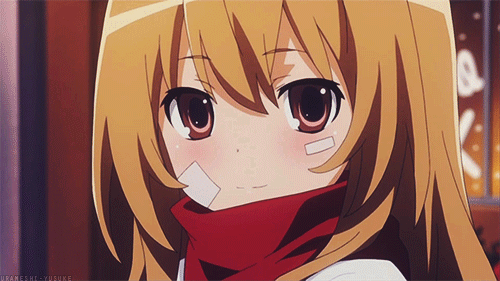 ---
---
About Me
Personality Traits: Hot-tempered, tsundere and stubborn! Has a tough outer shell, but once you get through to her she is very sweet. Injustice is something she will not stand for! She is determined to make everything fair. It is easy to upset her, but due to that she can empathize with others very well.
Likes: Justice, cake, cats, English, reading, history, chess
Dislikes: Injustice, bullies, geography, maths, fish
Strengths: Strong-willed, determined, kind
Weaknesses: Emotional, stubborn, easily-angered, hard to befriend, unfit
Flaws: See Weaknesses
My Dream:
My dream is to be a Lawyer.
---
---
---
---
My Story
https://www.youtube.com/watch?v=Yl6Yyl7iZhs
History: Nanako was born in Osaka,Japan to a movie director father and an actress mother. Her parents were not around very much, so she is much closer to her brothers than her parents. They became sick of the attention they were getting because of their famous parents, so they moved to a small rural town. She loved everything about the town. Recently, there have been strange occurrences in the forest.
Where I was born: Osaka
---
---
---
---
Relationships
Family: Grandma, Takeuchi, Akio, Koi and Takeuchi's mother (her auntie)
Friends: Juri, Misaki, Kiyomi, Sora and Kai
Pets: She has a cat called Strider
Spirits: None(?)
Romantic Interest: She has a crush on Kai but doesn't know if he returns her feelings.