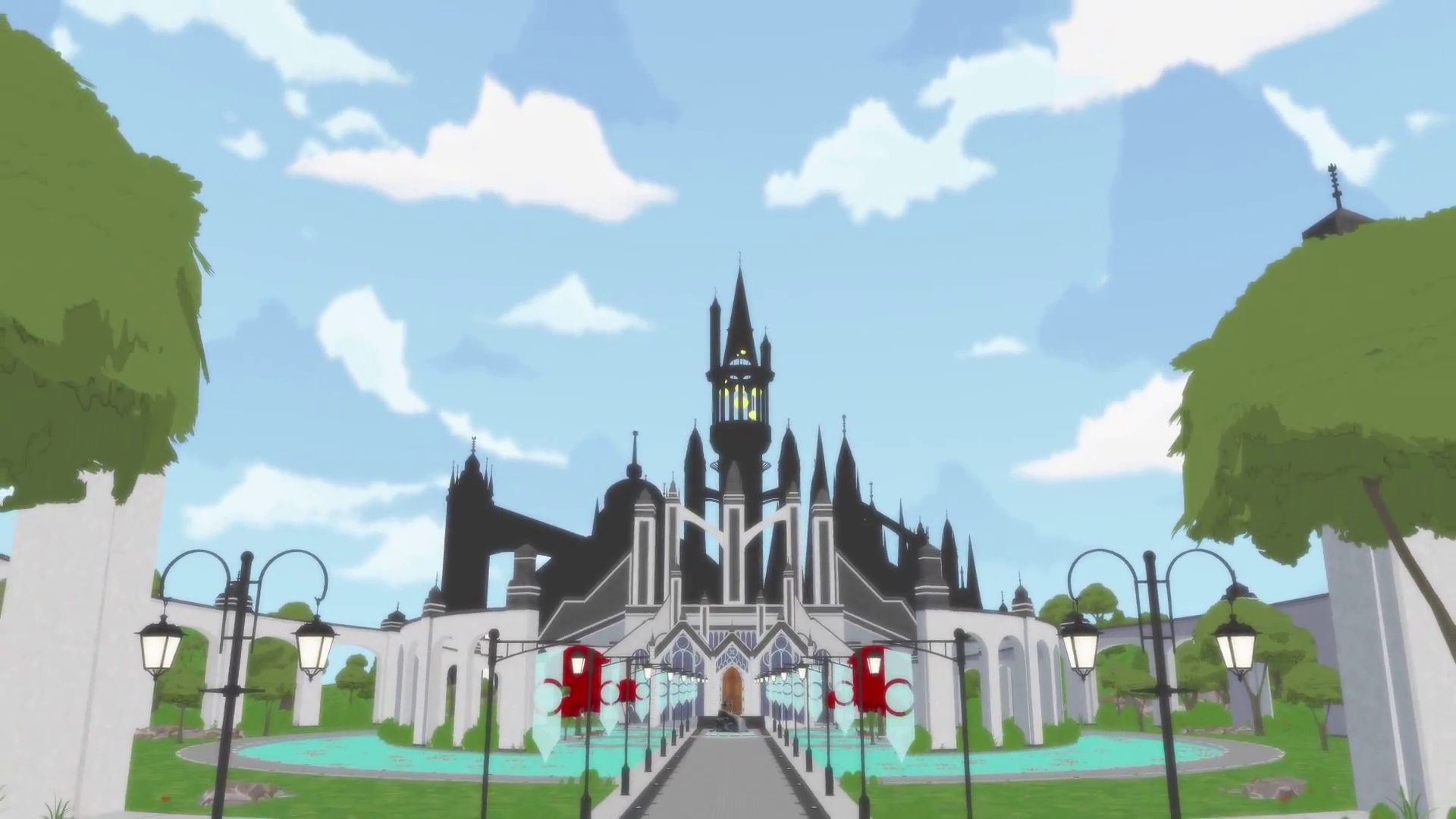 Welcome to Beacon Academy, if you're reading this letter, then you've passed you exams and have been accepted into Beacon's school for hunters and huntresses. Here at Beacon we do our best to provide only the best trained hunters and huntresses. You will within time be assigned to a team who you will live with and bond with, and attend classes with. This is also the year where we will hold the VYTAl Festival a tournament where teams from the different schools all compete to see whose the best. Will your team triumph or get knocked out in the first round.
Taking place in...
3 posts here • Page 1 of 1
Violet sat cross-legged on the grassy ground of the quad, notebook on her lap. She had gotten out of class not long ago, so she decided to do some homework and be free for later. She huffed quietly. History was never her favorite subject. "This is so asinine," she muttered, turning the page to check her notes.
Ida was beside her, shuffling around some tarot cards. She, too had her notebook, but had no intention of opening it. "It's not so bad," she replied, selecting a trio of cards and inspecting them. A frown creased her face and she slipped them back into the deck. "At least it gives us time to recover. We can't be training all the time."
Violet turned the page back. She doodled absently on the paper. "No, I guess not." That still didn't help the fact that she detested the structure of the entire class. "Do you think we'll be ready?" She finally asked, not looking up.
Ida shrugged, laying back. "We'll see. The cards don't look good for me, but who knows about all of you?"
---
Danielle exited the building groaning carrying her history book with her and sat down next to Violet and Ida. " I love history class and all but I swear Oobleck talks so fast that I can barely keep notes" She said tossing her notebook on the grass a few feet in front of her.

Her cat tail flicking around showing her frustration. "You guys haven't seen Veronica yet have you" She said her team leader's name with tone of disgust like she had just taken a bite of something really gross. No sooner had she said that than the voice of the rich girl that lead team VVID. Dani clenched her fists, she had wanted to be team leader, she wanted it so bad she could taste it and she wanted to prove herself to everyone she knew and this school that a faunus was good enough.

"So what are we talking about?" Veronica asks with a smile.
---
Violet nodded in greeting and Ida replied with a bright "Hey, Dani."
Violet was shaking her head "no" to Danielle's question when Veronica approached. She went momentarily stiff, glancing at Danielle With a look of dark understanding. With a small grunt of greeting, then went back to drawing. There was absolutely no way that she was getting dragged into a conversation with her leader.
"Nothing really; we all just got here," Ida said, intending to broker peace between her teammates. The tension was palpable. Still, if they were going to be on a team, they might as well try to get along. It really just pointed out the flaws in the way teams were made. She glanced at Danielle's tail before continuing. "Why don't you join us?" She put her things on her lap, clearing a space. "I could try and tell your fortune."
---
3 posts here • Page 1 of 1
Arcs are bundles of posts that you can organize on your own. They're useful for telling a story that might span long periods of time or space.
There are no arcs in this roleplay.
There are no quests in this roleplay.
Here's the current leaderboard.
There are no groups in this roleplay!
Welcome home, Promethean. Here, you can manage your universe.
Arcs are bundles of posts from any location, allowing you to easily capture sub-plots which might be spread out across multiple locations.
You can create Quests with various rewards, encouraging your players to engage with specific plot lines.
Settings are the backdrop for the characters in your universe, giving meaning and context to their existence. By creating a number of well-written locations, you can organize your universe into areas and regions.
Navigation
While not required, locations can be organized onto a map. More information soon!
There are no groups in this roleplay!
By creating Collectibles, you can reward your players with unique items that accentuate their character sheets.
Once an Item has been created, it can be spawned in the IC using /spawn Item Name (case-sensitive, as usual) — this can be followed with /take Item Name to retrieve the item into the current character's inventory.
Give your Universe life by adding a Mob, which are auto-replenishing NPCs your players can interact with. Useful for some quick hack-and-slash fun!
Mobs can be automated spawns, like rats and bats, or full-on NPCs complete with conversation menus. Use them to enhance your player experience!
Current Mobs
No mobs have been created yet.
Locations where Mobs and Items might appear.
You can schedule events for your players to create notifications and schedule times for everyone to plan around.
Add and remove other people from your Universe.
The Forge
Use your INK to craft new artifacts in RWbY: A New Semester, A New Team. Once created, Items cannot be changed, but they can be bought and sold in the marketplace.
Notable Items
No items have been created yet!
The Market
Buy, sell, and even craft your own items in this universe.
Market Data

Market conditions are unknown. Use caution when trading.

Quick Buy (Items Most Recently Listed for Sale)
None
Discussions
Topics

Replies
Views

Last post
Most recent OOC posts in RWbY: A New Semester, A New Team