In the City of Vale the is a magnificent school by the name of Beacon Academy.
It's headmaster, Professor Ozpin, is a mysterious, kind, and intelligent man with a keen eye for skill and prowess.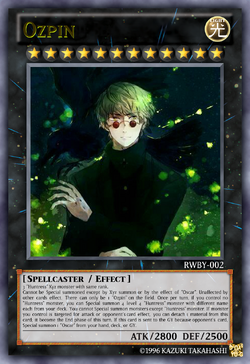 His assistant, Glynda Goodwitch is the polar opposite, she is a very headstrong, direct and straight to the point woman.
They and their staff train the world's best Hunters and Huntresses.
The task of a Hunter/Huntress is to protect the innocent, the defend the world from evil, and to fight the evils of The Grimm.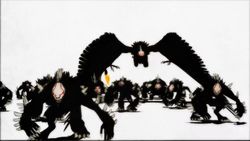 The story begins after the teams have formed, rooms decided, and classes have started.
Characters must be created based on the rules given by Monty Oum himself.
Characters must be original
Characters must fulfill the skeleton given below.
All players must post atleast once a week.
Any player who will be knowingly absent must post the time the will be gone for on the OOC.
DESCRIPTION
Name: Follow the rules posted by Monty Oum.
Age: between 15 to 18 years of age
Species: Human or Faunus, if Faunus describe the type, like Cat-Faunus, Wolf-Faunus,
Physical Gender: Male, Female, Androgynous
Dominant Hand: Left, Right, or Ambedextrious
Height: Be specific
Weight: Be specific
Skin tone: Be specific
Eye Color: Be specific
Hair Color: Be specific
Hair Style: Be specific
Tattoos and Scars: Be specific
Aura Color: Be specific For a better description of Aura follow the url.
Rwby Wikia: Aura
Fashion Sense: Be specific
PERSONALITY
Personality Type: Be specific
Favorite Color:
Favorite Meal:
Likes:
Dislikes:
Strengths:
Fears:
EQUIPMENT
Weapon Name:
Weapon Description:
Dust Type: For a description of Dust see the following url. "
Rwby Wikia: Aura
"
Armour:
Semblance: For a description of semblance see the following url. "
Rwby Wikia: Semblance
"
HISTORY
Write out a two paragraph history for your character
0 posts here • Page 1 of 1
0 posts here • Page 1 of 1
Arcs are bundles of posts that you can organize on your own. They're useful for telling a story that might span long periods of time or space.
There are no arcs in this roleplay.
There are no quests in this roleplay.
Here's the current leaderboard.
There are no groups in this roleplay!
Welcome home, Promethean. Here, you can manage your universe.
Arcs are bundles of posts from any location, allowing you to easily capture sub-plots which might be spread out across multiple locations.
You can create Quests with various rewards, encouraging your players to engage with specific plot lines.
Settings are the backdrop for the characters in your universe, giving meaning and context to their existence. By creating a number of well-written locations, you can organize your universe into areas and regions.
Navigation
While not required, locations can be organized onto a map. More information soon!
There are no groups in this roleplay!
By creating Collectibles, you can reward your players with unique items that accentuate their character sheets.
Once an Item has been created, it can be spawned in the IC using /spawn Item Name (case-sensitive, as usual) — this can be followed with /take Item Name to retrieve the item into the current character's inventory.
Give your Universe life by adding a Mob, which are auto-replenishing NPCs your players can interact with. Useful for some quick hack-and-slash fun!
Mobs can be automated spawns, like rats and bats, or full-on NPCs complete with conversation menus. Use them to enhance your player experience!
Current Mobs
No mobs have been created yet.
Locations where Mobs and Items might appear.
You can schedule events for your players to create notifications and schedule times for everyone to plan around.
Add and remove other people from your Universe.
The Forge
Use your INK to craft new artifacts in RWBY: Hunter's Ball or the Fall of Vale. Once created, Items cannot be changed, but they can be bought and sold in the marketplace.
Notable Items
No items have been created yet!
The Market
Buy, sell, and even craft your own items in this universe.
Market Data

Market conditions are unknown. Use caution when trading.

Quick Buy (Items Most Recently Listed for Sale)
Newest
Trending
Most Followed
A forest filled with danger and the Ruins of a temple
Beacon Cliffs is a location in the world of RWBY. It first appears in The First Step overlooking the Emerald Forest. There are what appear to be launch pads with the Beacon Academy emblem on them.
Beacon Academy is a facility for training teams of fighters to slay the various monsters that plague the world. The academy is run by Headmaster Ozpin.
None
Discussions
Topics

Replies
Views

Last post
Most recent OOC posts in RWBY: Hunter's Ball or the Fall of Vale
Sooner rather than later, later may be the day this rp dies!
Okay. I can't resist joining this. XD Count on me to make a character sooner or later~