Gender: Male
Age: 17
Race: Faunus
Laurel is a Lizard Faunus, specifically a Horned Lizard. He has a set of six horns on his scalp and small, scale-like protrusions lining his spine. Laurel squirts blood from his eyes when threatened, but says he could do it at will given enough practice.
Height: 6'1"
Weight: 180 lbs
Hair: Laurel has brown, messy hair.
Eyes: Laurel has heterochromia, his left eye being brown and his right eye being red.
Personality: Laid-back and soft-spoken, Laurel is a friendly, approachable kind of guy. His Southern accent and mannerisms and nice-guy demeanor masks a ruthless warrior. Laurel is rather violent in battle, using not only his weapon but also a barrage of insults and profanity, like bandits in cowboy movies. Though he may be a nice guy who fights for the good side, you don't want to be on his bad side.
Appearance: Laurel has beige skin, freckles, and a blunt nose. A tall figure with a muscular built, he sticks true to his rough, desert roots. His skin is flaky on some areas of his body. He usually wears a green t-shirt and pair of brown cargo pants. He also has a pair of black, spiked, steel-pointed boots that are curved at the tip and have tassels. When not in class, Laurel wears a brown cowboy hat with a steel pin.
Symbol: Laurel's hat has a pin of his symbol.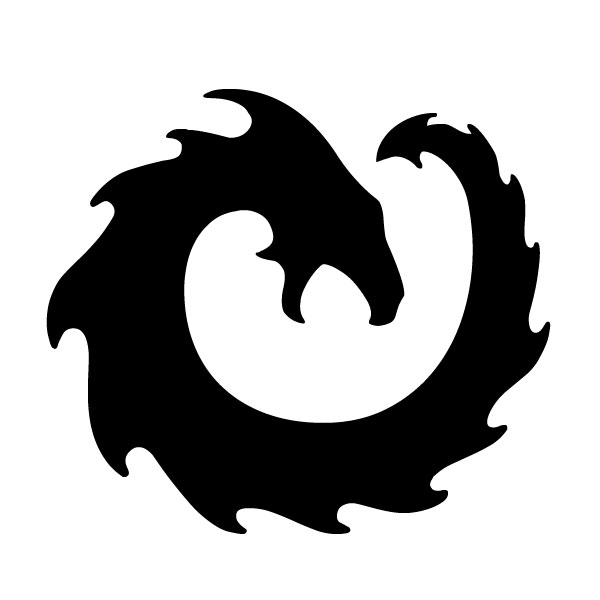 Colour scheme: Brown, Green, yellow
Dust affinity: None
Weapon: The Horned Wrangler
A small, durable shield Laurel wields on his left arm. It has a long, whip-like chain projecting from it that is lined with small blades, and could be used to entangle or trip an opponent. It can also act as a grappling claw.
Aura: Pale Green
Semblance: Draconic Overload
Laurel's eyes glow red and he temporarily receives a drastic increase in physical strength and endurance. This allows him to, say, lift things much heavier than what he usually can.
Fighting Style: Laurel is wild and ruthless in battle, wildly whipping his weapon around, hurting both allies and enemies in the process. He rarely goes all-out and would constantly annoy the enemy with taunts and intended near-hits. With or without his weapon, he fights as if drunk, employing a style similar to brawlers in cowboy films.