Gender: Male
Age: 17
Race: Human
Height: 177 cm
Weight: 67 kg
Hair: Yale has scruffy golden-blond hair which covers his ears, his fringe long enough to partially cover his eyes, but is usually kept away from them.
Eyes: Yale has beautiful blue eyes
Personality: Yale is a difficult person to get along with, he himself doesn't even try to be friendly. He is blunt, easily irritated and serious this often results in him being considered rude, and he often is. He isn't usually one for teamwork and would prefer to do things alone, but he understands that he has to be part of a team to continue his education/training. He harbours many negative feelings towards Faunus and is completely unable to trust them in any way.
Appearance: Yale has a stereotypical kung-fu body type; he is toned yet still thin and lithe enough to move quickly and easily.
Yale's usual clothing consists of long navy blue pants, sports shoes, a grey striped bottle-neck jersey with a zip for the upper portion, which is always zipped all the way up, and a gold and black scarf.
Symbol: Yale has his symbol woven onto his jersey above his heart.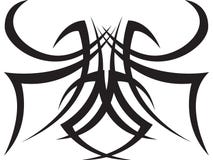 Colour scheme: Black, gold, navy blue and grey
Dust affinity: Yes
Weapon: Weaver's Embrace
Yale's weapon is his black and gold scarf, woven with dust, which partially unwinds itself allowing him to use the surprisingly strong, thin strings to cut, slice or restrain enemies. The unwinding takes time, as well as surrounding the enemy with his strings, so Yale generally focuses on hand-to-hand combat, using his aura for defence and attack.
Aura: Yale's aura has a beautiful golden glow
Semblance: Yale's is able to mimic the semblance of another person, however this is only capable when 2 requirements are met:
Yale has seen the semblance in action
Yale has touched the original owner while their aura is active
Once Yale has used a mimicked semblance he cannot use it again until point 2 has been completed again.
Fighting Style: Yale's fighting style is focused around hand to hand combat, using his aura to defend and attack. While fighting he unravels his scarf, positioning the loose dust-infused strings around his enemies, he can then either use the strings to slice apart his enemy, or restrain them.