Viola Amantius
---
---
❝I love my powers. They make me unique. I don't think I could live a single day being normal.❞
Bottle It Up || Sara Bareilles
Your Guardian Angel || The Red Jumpsuit Apparatus
I May Fall || Jeff Williams
---
---
❝I promise I'll do my best not to shock you!❞
---
---
∞ Full Name ∞
Viola || Meaning 'violet' in Latin, her mother named her this due to her bright purple eyes.
Kenta || Meaning 'healthy and strong' in Japanese, her father gave her this middle name because she was born healthy and happy.
Amantius || Meaning 'loving' in Latin
"Even though it is a bit odd, I think my name is pretty cool."
∞ Nickname ∞
Violet || The name is very similar to Viola
Vi || Just short for Viola
"I really don't care what I'm called, as long as its not rude or anything."
∞ Age & Year ∞
Sixteen || Junior
"Not much of highschool left… " *sigh*
∞ Gender ∞
Female
"Ehh!? You really couldn't tell!?"
∞ Sexuality ∞
Bisexual
"I really don't know why you need to know that… pervert..."
∞ Nationality ∞
Japanese/French
"Its an odd combination of nationalities… but I think it's unique."
∞ Face Claim ∞
Charlotte Dunois || Infinite Stratos
"I think I look pretty good."
---
---
❝I'm usually not very happy with my body...❞
---
---
∞ Height & Weight ∞
Viola is 5'7'' and weighs about 109 pounds
"I can understand why you need my height… but do you need to know my weight?!"
∞ Hair color/Length/Quality ∞
Viola has waist length golden hair that she usually keeps in a loose braid. Its always silk and soft and smells of oranges.
"I love the color of my hair."
∞ Eye color ∞
Viola has purple irises that change to different shades of violet depending on her mood.
"Purple eyes are said to be one of the rarest eye colors ever!"
∞ Distinguishable Facial Features ∞
Viola doesn't have very distinguishable facial features, other than the color of her eyes. Her nose is rather dainty and accompanies her cutesy face, but other than that Viola is rather forgettable.
"To be honest, I'm glad I'm not more unique."
∞ Birthmarks/Scars/Tattoos/Piercings ∞
Viola really doesn't have an types of piercings or tattoos, but she does have scars on the palms of her hands and a few on her shoulder blades.
"The scars are odd, but I don't think I could ever go through the pain of getting a tattoo or a piercing!"
∞ Physical Description ∞
Viola actually reaches a half decent height of 5'7'' and weighs only around 109 pounds. She's got a curvy, girlish body shape, with a slightly-over-the-average-sized bust and a curved bum. Her bright purple eyes seem to glow with happiness and energy. She has a small nose and thin, pale lips that complement her cute face. Her hands seem so dainty and little, despite the scars that run jagged across her palm. Her waist-length golden blonde hair is always clean and orderly, smelling somewhat of citrus, particularly oranges. Her smile can literally light up an entire room. Underneath her almost flawless skin are lean, powerful muscles that pack quite the punch.
"... You didn't need to go that far into detail..."
---
---
❝Don't judge a book by its cover, even if the cover is tattered and worn.❞
---
---
∞ Habits/Quirks ∞
✦ Nervousness || Viola tends to get rather nervous over certain things, and you can tell when she gets nervous. She bites her bottom lip and tugs on her bangs. Her eyes dart around as if they cannot settle on one thing.
✦ Fidgeting || Viola never stops moving. She always has some sort of twitch, like her finger or her foot.
✦ Smiling || Viola is a generally happy person, so she is almost always seen smiling. She smiles so much that she uses fake happiness to mask all of her other feelings. If she's not smiling, then something is very wrong.
"I know… I'm weird..."
∞ Likes ∞
♥ Swimming
♥ Electronics
♥ Athletics
♥ Sweets
♥ Singing
♥ Dancing
♥ Guitar and Piano
♥ Thunderstorms
"I like a lot of stuff.. though some of it is stereotypical girly stuff.. sorry…"
∞ Dislikes ∞
✖ Loud Sounds
✖ Judgmental People
✖ Stereotypes
✖ The Cold
✖ Blood
✖ Public Speaking
"I really do hate these things. Like a lot!"
∞ Talents ∞
✔ Athletics || Viola has always been a very energetic child, and athletics is something that she can vent her energy into in more ways than one. She quick on her feet and a lot stronger than she looks.
✔ Piano, Guitar and Singing || Viola has tried playing a multitude of instruments, and has failed miserably. She has only had success with the guitar and piano, and only really because they are so similar. Her singing voice is rather smooth and melodious, and she loves the sound of it and can be found singing and playing guitar by herself.
✔ Martial Arts || Viola has been practicing martial arts ever since she was a little girl. It would not be in your best interest to try to pick a fight with her.
"These skills can be really helpful!"
∞ Hobbies ∞
✔ Athletics
✔ Cooking
✔ Piano and Guitar
✔ Singing
✔Dancing
✔ Martial Arts
"Why do you need to know what I like to do? Are signing me up for a dating site or something?!"
∞ Fears ∞
✘ Death of Others || The one thing Viola fears the most is that of the death of someone important to her. Currently, she only has one important person in her life and that is her uncle. If she were to lose him, she wouldn't know what to do with herself. He is all she has left.
✘ Needles || Ever since she was a little girl, Viola has hated going to the doctors' office. And the only reason why is because she hates getting shots. She had a bad experience with needles before, and now does whatever she can to avoid getting her vaccinations.
✘ Snakes || Snakes scare the living daylights out of Viola, and she's not sure why. She's never had any traumatic experiences with one, they just scare her ridiculously.
✘ The Dark || Viola has always hated the dark to so much of an extent that she developed a fear of it.
"The only thing to fear is fear itself."
∞ Flaws ∞
✘ Anxiety || Viola is the kind of person who gets nervous about very little things, like forgetting to do her homework or accidentally knocking someone over. As stated before, when she gets nervous she tends to bit her lip and pull on her hair, as well as glance around as if she was guilty of some crime.
✘ Secret Anger || Viola is always hiding her true emotion behind a smile. So if she's angry, one might not notice and make her angrier. If her anger surpasses a certain level, her powers go out of control and some one could get hurt.
✘ Too Kind || Some might say that Viola is too nice of a person. She doesn't like to think that there are evil people in the world; just some people who traveled down a wrong path. She thinks that just because someone traveled down the wrong path that they could backtrack and make the right decisions. She doesn't seem to realize that some people are just too far gone. Unless enraged, Viola is nice to everyone, including her enemies.
"I'm glad I have flaws. I'd hate to be perfect."
∞ Secrets ∞
⌛ Her Insecurities || Although this one might not be a huge secret, Viola has always hated her body. She was teased a lot in middle school because she was a 'late bloomer' and didn't grow very much until around age 14. Making a comment about her body shape or her weight crushes her and could even make her cry.
⌛ Her Teddy Bear || Because of Viola's fear of the dark, she needs a teddy bear to fall asleep. Without her little bear, she cannot fall asleep.
"What?! You aren't supposed to know about this stuff!"
---
---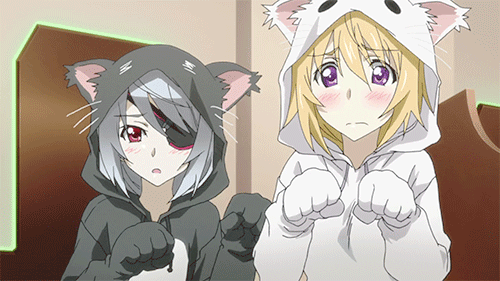 ❝I like being different. Though many others might not, I think that its something that makes me an individual, not someone who blends in with the crowd.❞
---
---
∞ Unnatural Ability ∞
Electrokinesis || "Electrokinesis is the psychic power to manipulate energies, electrical currents, and generate electricity with the mind. Users are able to absorb, conduct, generate and manipulate a form of energy resulting from the existence of charged particles (such as electrons or protons) which give the user control over electric fields, electric charges, electric currents, electronics, and electromagnetism."

Viola possesses what is known as 'electrokinesis.' She can absorb and store certain amounts of electricity and expel the stored electricity in some form of attack. Viola also has the ability to convert pure electricity into energy, but it is a very slow process. She has different 'charges'. If at a low charge, she isn't bouncing off the walls like usual. If at a medium charge, she's joyful and energetic, and usually very happy. However, Viola's body has a certain amount of electricity that can be stored, and if she reaches her limit, or is at a high charge, it can be very bad for her health and cause some pretty bad damage to anything in the area. Viola can immediately tell when she has absorbed too much electricity for her body to handle. First, her fingers begin to tingle. After a few minutes, the tingling slowly spreads up her arms and travels to the rest of her body. If she doesn't expel the excess electricity immediately, she gets a splitting headache and her vision gets blurry. Anything that conducts electricity that she might touch would be shocked on contact, whether Viola wants that or not. It could be any type of metal, an electronic or a person. After the electricity is expelled, Viola gets rather lethargic due to the fact that she got rid of all of the electricity and energy that was stored inside of her. Any electricity stored in her body is immediately being turned into energy Viola can use. She cannot turn off this process, so if she wishes to get a good night sleep she would need to get rid of most of the electricity in her body.

Viola is constantly absorbing electricity, whether it be from static or some sort of electronic she touches. She really has to watch herself when around things that use electricity as a power source, which is quite a lot of things. She's gone through dozens of phones that she short circuited because she accidentally released some electricity into the phone. If she doesn't pay attention when using and electronic she can practically destroy it by letting some of the electricity bottled up in her body into the device, shorting it out.
"It can be a bit of a nuisance, but I don't mind!"
∞ Clubs ∞
Music || Viola joined the music club because, well.. she loves music! She can sing and play piano and guitar, so that's gotta count for something.
"I only joined one club because I joined so many sports… "
∞ Sports ∞
Soccer || Viola never seemed to be interested in soccer when she was younger, but decided to sign up this year because it seemed kind of interesting and fun.
Swimming || Swimming was huge controversy between her and her uncle. He made her promise that if she participated that she had to get rid of all of the electricity in her body before getting in the water. The last thing she needs to to electrocute a bunch of kids in a pool.
Track and Field || Exploiting her endless energy, Viola is an amazing long distance runner. She's naturally quick on her feet, so she's a decent sprinter as well.
"My powers are good and bad!"
∞ Personality ∞
When describing Viola Kenta Amantuis, one might use words like endearing, sweet and clumsy. Viola is, in fact, just that. She's kind and generous and loves to see others happy, and goes out of her way just to make someone so. Sometimes it seems as if she has no coordination. She seems to bump into everything, people or objects alike. A lot of people find this sorta of attitude endearing and cute, but others find it annoying and fake. And that makes Viola sad. Its not her fault she acts this way.

Viola is rather happy-go-lucky, and is almost always seen smiling and humming, even when she's doing things like homework or just walking alone. If you do catch her without a smile, you should probably ask her what's wrong, because something catastrophic could be happening. Viola is prone to crying a lot, but its usually over certain things. She gets really emotional when she hurts someone by accident, and sheds a few tears while frantically apologizing. If she gets yelled at or extremely embarrassed, she'll cry and run away.

On the outside, it seems as if Viola never shows anything but over exaggerated, childish emotions. She acts so innocent and naive, but that only masks the true chaos of emotions brewing and bubbling beneath her skin. Sadness and anger crash into each other like tidal waves and Viola does her best to keep it contained. Sometimes she just has to let it all out. If enraged, she can get very violent and destructive, attacking whatever angered her without mercy. However, she almost always is able to control her practically feral impulses and take her anger out on something that isn't human.
"That's me and there really is nothing I can do about it..."
---
---
❝Getting a bit more personal now, aren't we?❞
---
---
∞ Romantic Interest ∞
Someone may have caught her eye~
"W-what are you talking about!? I don't like anyone, I-I swear!"
∞ Most Precious Person ∞
Her Uncle
"He's raised me and loved me ever since I was little, despite me being.. different."
∞ Family ∞
|| Summer Amantuis || Mother || Status Unknown
|| Derek Amantuis || Father || Deceased
|| Bryson Amantuis || Uncle || Alive
"Its not a big family... at least not any more..."
∞ History ∞
Viola was born in late August to two loving, happy parents. And for the first five years of Viola's life, everything was practically perfect for the small, happy family of three. They had a cozy house, lived in a nice neighborhood and everyone was health. Until something odd happened.
One day, little four year old Viola was toddling around her house, when she stuck her finger into a socket. Instead of the child leaping back in pain, suddenly all of the light shut off. And not just the house, the next three houses next to them lost power as well. Viola's father ran to his daughter lying on the ground, and went to pick her up. All of the electricity Viola has spontaneously absorbed was transferred into her father's body. He collapsed as the electricity coursed through his body, stopping his somewhat-frail heart. What a shock it must have been for Viola's mother to come home to.

After her father was buried, Viola moved from their old house and to a new, smaller one with her mother. Her mother didn't understand how her husband could have just dropped dead. She grew depressed and took it out on Viola verbally, blaming her even though she really didn't realize it was actually her fault. For the next few years this went on until one day her mother couldn't take it anymore. She took Viola to her Uncle's house and just dumped her there without even saying anything. She disappeared and no one ever heard of her again.

Viola was crushed. She now not only had to live with the guilt of killing her father but also driving her mother away. Her uncle, however, took in the little girl with open arms, and was more of a parent then both of Viola's. He was quite wealthy, so Viola was a bit spoiled. Her powers increased in strength continuously throughout the years. She went through middle school small and underdeveloped, and was constantly bullied because of her petite size. In her last year of middle school however, she had a massive growth spurt, which also increased the strength of her powers. Once when she went to go unplug her phone charger, she accidentally touched the outlet. The energy was sucked into her body, and it knocked out the power on the entire block. The large amount of electricity had almost killed her, and her uncle had to try to remove the electricity from her body without getting shocked himself.

He then discovered Ryouichi. Her told Viola about how they could help her and she agreed eagerly, but the school was some ways away. She would have to board there, but that would mean she wouldn't get to see her uncle. She told him she would write, and that was that. Now in her Junior year, Viola is ready to head back.
"These things… I have never really shared them with anyone else..."
∞ Other ∞
""
---
---