_______________________________



_______________________________


echoes of you - marianas trench. hallucinations - pvris. work song - hozier monster - walking on cars. give me love - ed sheeran.
welcome to greythorne. a small town on the coast of british columbia, the nearest city a three and a half hour drive away. you would never find greythorne unless you were looking for it. and even then, it's quite difficult to find. and that's the way it's inhabitants like it. greythorne has a secret. well, a secret kept only to the outer world.

for years, greythorne has been known as a safe harbour. a safe harbour for those not accepted anywhere else. for those that others would call "monsters". witches. shapeshifters. lycans. vampires. anything and everything that isn't human. anyone whose true form would make the rest of the world scream in horror.

but not in greythorne. it seems that supernatural creatures of all sorts, of all backgrounds and natures, end up in greythorne at one time or another. some stay there their entire lives. others leave in search of another safe home, while others take their chances in the real world. but greythorne is a home for everyone. something about greythorne means that humans find it practically impossible to find it, and never stay for more than a night. there is a small handful of humans in the town, those who know the secrets and are either related to or in a relationship with some of the supernatural creatures that live there.

the secrets of the town are closely held and closely protected. anyone who risks exposing the secret will be, at best, exiled, or at worst, killed. it sounds drastic but for many, whitethorne is the only place they can survive, because their secrets are too visible to be hidden from the real world. they have no chance of survival. anything that threatens the safety of its residents will be dealt with and will be dealt with severely. and everyone knows that.

but there are some who know about this town who should not. some who are determined to burn this town to the ground and destroy every monster who walks the streets. these hunters have, for hundreds of years, kept their distance. but no longer. no more. a new leader has taken their helm and he fears no town. he fears no monster.

these hunters are human, but hunting often runs in the blood. they are fast and strong and possibly the only humans that may stand a chance against these creatures. they burn with a hatred and a fear that often burned in their families before them. and they are organising. and slowly, but surely, they march on greythorne.

greythorne is aware of this threat. or, at least, the elders are. but eager to avoid panic, they deign not to tell the common person. and so, everyone goes on with their day to day lives, able to feel the slowly growing sense of dread, but unable to identify its cause. but they all know. they all know something is coming. they all know. some just choose to ignore it.
---

rules;

first things first, a reminder that god-modding is forbidden. god-modding typically means controlling a character without their player's permission. so when in doubt, ask. romance and violence are pretty much a given for a drama-driven rp like this, but keep it within site rules. most importantly, if things get steamy, either fade to black or bring it off site. there will be adult themes within the rp. if the content veers into uncomfortable or distressing, please PM me and we can work around it or i can ask other players to alter as necessary. please keep the drama to the ic. any issues arising among members of the rp should be dealt with over pm. reservations go in the ooc as they're easier to keep track of. real face claims only, please. characters can be as old as you like, but must be and must appear to be over 18. you have 48 hours to submit a WIP. that WIP can be a blank sheet, i just want something in to know you're still on board. you will then have 5 days after submitting your WIP to finish your character. i will grant extensions as long as you pm me. any further questions or issues, please pm me! i don't bite, promise. when reserving, i'd like your character's face claim, a 500px wide image of said face claim (don't worry if you can't find one, i'll figure something out :D), their speech colour, what type of creature they are, and a brief description (take a look at my characters for inspiration!) i'm not looking for hunters right now but may introduce them at a later stage in the story.

i have set up a discord server for chatting and discussing relationships! you aren't obliged to join, but trust me, it's so much easier when it comes to pming about relations!

---
phoenix woods | 24 | witch | josh ramsay | icat
phoenix has finally come to terms with the fact that the person he's been desperately in love with for the past three years will never love him back. it may have taken the other man getting engaged to accept that, but it has finally hit him. and so, now, he's searching for somebody else. he recently started his own business as a distraction, but it's more work than he initially expected.
evelyn fox | appears 23 | vampire | halsey | icat
evelyn's never really called anywhere home, but greythorne is the first place she's been for longer than a year in her entire life. she's still trying to figure the whole vampire thing out, but secretly hopes that one day she might hear of a cure. she sees herself as a monster and fears she may never feel otherwise about herself.4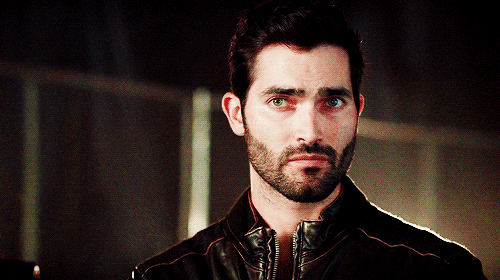 Markus Valegood | Appears to 23 | Lycan | Tyler Hoechlin | Wolf's bane109
Once a well known and mannered man, Markus turned to a life of that of a recluse, and wanting to find a cure to get rid of the Lycanthropy that he was born with, and he considers a curse to himself and anyone else that was either born with it or turned against their will. He doesn't want much in life except to find the cure to help others and himself, as well as being left alone, but there's a voice in the back of his mind warning him of something. Something that can't be good.
Jaiden Price | Appears to be 21 | Witch | Ashley Burch | Wolf's Bane109
After a tragic accident resulting in both of her parents deaths Jaiden traveled for years trying to find a place to call her own, she found herself hearing whispers and rumors of a small town for people like herself, witches, Lycans, vampires, ghosts, all the like, but they were only rumors, right? Eventually she found the town that she heard so much about and has been in the town for a few years now, living her days out as a recluse in her home, too afraid to hurt anyone else ever again.
Cassiel Davis | appears 22 | angel | lucky blue smith | violeta
after falling from heaven, Cas was lost. He wandered the Earth for several hundred years trying to find anything worth meaning as he had lost his touch with reality. His new curiosity of the year is Greythorne. He has only been in town for a few months, which is a longer stay for him than normal. There's just something about the town that seems to keep him there, and he can't seem to figure out what.
Aurora O'Siodhachain | appears 22 | fae | amelia zadro | violeta
after a group of hunters slaughtered her congregation of fairies, Aurora was homeless. The community of Greythorne welcomed her with open arms and she is just beginning to feel like herself again. She currently owns a floral shop in the middle of town which is where she spends most of her time.
Taking place in...
Arcs are bundles of posts that you can organize on your own. They're useful for telling a story that might span long periods of time or space.
There are no arcs in this roleplay.
There are no quests in this roleplay.
Here's the current leaderboard.
There are no groups in this roleplay!
Welcome home, Promethean. Here, you can manage your universe.
Arcs are bundles of posts from any location, allowing you to easily capture sub-plots which might be spread out across multiple locations.
You can create Quests with various rewards, encouraging your players to engage with specific plot lines.
Settings are the backdrop for the characters in your universe, giving meaning and context to their existence. By creating a number of well-written locations, you can organize your universe into areas and regions.
Navigation
While not required, locations can be organized onto a map. More information soon!
There are no groups in this roleplay!
By creating Collectibles, you can reward your players with unique items that accentuate their character sheets.
Once an Item has been created, it can be spawned in the IC using /spawn Item Name (case-sensitive, as usual) — this can be followed with /take Item Name to retrieve the item into the current character's inventory.
Give your Universe life by adding a Mob, which are auto-replenishing NPCs your players can interact with. Useful for some quick hack-and-slash fun!
Mobs can be automated spawns, like rats and bats, or full-on NPCs complete with conversation menus. Use them to enhance your player experience!
Current Mobs
No mobs have been created yet.
Locations where Mobs and Items might appear.
You can schedule events for your players to create notifications and schedule times for everyone to plan around.
Add and remove other people from your Universe.
The Forge
Use your INK to craft new artifacts in safe harbour. Once created, Items cannot be changed, but they can be bought and sold in the marketplace.
Notable Items
No items have been created yet!
The Market
Buy, sell, and even craft your own items in this universe.
Market Data

Market conditions are unknown. Use caution when trading.

Quick Buy (Items Most Recently Listed for Sale)
None
Discussions
Topics

Replies
Views

Last post
Most recent OOC posts in safe harbour
There have been no posts in the OOC topic for this roleplay!