far too young to die - panic! at the disco. who wants to live forever - queen. just one yesterday - fall out boy. the rumour - you me at six. white noise - pvris. bury a friend - billie eilish. the reaper - as it is. hurricane - thirty seconds to mars. shatter me - lindsey stirling feat lzzy hale
______________________________
N

x

A

x

M

x

E→ evelyn julienne fox

N

x

I

x

C

x

K

x

N

x

A

x

M

x

E

x

S → evie

A

x

G

x

E → turned at 23, is actually 24

S

x

E

x

X

x

U

x

A

x

L

x

I

x

T

x

Y

x

→ queer

N

x

A

x

T

x

I

x

O

x

N

x

A

x

L

x

I

x

T

x

Y → german-english

E

x

T

x

H

x

N

x

I

x

C

x

I

x

T

x

Y → 50% English, 25% German, 25% African American

H

x

E

x

X →

#B6A092



______________________________
x
V

x

A

x

M

x

P

x

I

x

R

x

E


Evelyn was turned about nine months ago, and is still trying to come to terms with what and who she has become. Shortly after being turned, she attacked a human in a desperate thirst, and has had a craving for human blood ever since. Even as she hunts in the woods, killing animals and thriving off of them, there's still that burning desire in her. It terrifies her as she feels she has lost the last of her humanity and that she has lost it so quickly. Being unable to walk in sunlight is just her punishment for that. Her newfound speed is perhaps the only thing she doesn't hate, but she has decided that that doesn't make it worth it. She doesn't know exactly how fast she can run, but she has outpaced a mountain lion and multiple deer while hunting.


______________________________
x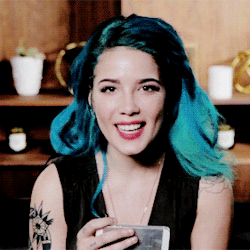 P

x

E

x

R

x

S

x

O

x

N

x

A


All Evelyn wanted to be was normal. And for her entire human life, that's all she was. She was your typical young woman. Possibly a little too addicted to social media and Starbucks, a tad overenthusiastic at times, but loving and one of the best friends a person could ask for. She was passionate and angry at the way the world was, and did everything she could to try and change the injustices she saw around her. The supernatural was an escape for her, something she saw in movies and nowhere else. She never could have dreamed that they existed, or that a chance encounter could turn her in to one of them. There are days when she wakes up and forgets who she is now, who she has become. That old Evelyn still exists. She spends a lot of free time volunteering, she works for a charity, she does everything she can. It makes her hate herself a little less. Just because she has become a monster doesn't mean that she has to act like one.

Evelyn hates what she has become. She was vegan in her human life, and having to turn to killing animals to literally survive was one of the hardest things she has ever done. But if she doesn't, her thirst becomes so bad that she loses all control and is liable to attack a human. She hates how it feels as though her control over her life has been taken out of her control. She hates how feeling the sun on her skin hurts as though there is acid being poured on her skin. She hates almost everything about being a vampire. She never asked for this. She doesn't know why she was the one who was attacked.

There is a burning passion in Evelyn. Her hatred fuels her drive as she researches for a cure, trying to find something, anything, that might be able to cure her. The search for knowledge was what kept her moving around for so long, and what drove her to stay in Greythorne. Her determination has become stubbornness, a refusal to back down. She was always stubborn, but she has only gotten ever more so since being turned. She believes that all vampires are monsters, not just her, and believes that a cure would make the world a better place. She's still trying to get her head around the idea of there being other supernatural creatures, and is trying to ascertain where they stand in her worldview; but almost always leans to the harsher side. A monster is a monster, even if they don't consider themselves one.



______________________________
x
H

x

I

x

S

x

T

x

O

x

R

x

I

x

A

Evelyn's parents had never really intended on a family. But along came Evelyn, and they decided not to let a child ruin their plans. Evelyn seemed to be constantly moving. Every school year, she moved somewhere else. At first, she loved the adventure. She loved meeting new people and discovering new places. But as she reached her teens, Evelyn began to hate it. An argument with her parents resulted in her packing her backs and moving to Germany to live with her grandmother. She was there nine months when her grandmother suffered a massive heart attack and passed away in her sleep. She moved to live with some of her aunts, but she never settled with any of them. She hated moving around, but she didn't know anything else. Staying in the one place for too long terrified her, bored her.

She moved back to the US to live with her parents, who had decided to make the move from England to the US while Evelyn was living in Germany. They promised her that things would be different, but it wasn't. Her father ended up getting a job that required them to move on a regular basis. The compromise was that they at least stayed in the same state. It was easier to keep track of her education, and she finally graduated from high school. Attending a traditional university wasn't really an option for her, so she took distance courses as she continued to travel with her parents.

It was Maika that made her want to stay around. He was tall, dark, handsome, and mysterious, and as obsessed with Evelyn as she was with him. One evening, as Evelyn walked home, she was attacked. A monster jumped her in an alleyway and drained her body of almost all its blood, before leaving her with a parting gift. He changed her. Maika found her and knew immediately what had happened. He'd grown up in a family of slayers, and was the only one of them who didn't follow that lifestyle. But he knew enough to coax Evelyn through the initial few weeks. After she lost control and attacked a father-of-two, she broke down and begged him to destroy her. She couldn't live like this. He refused, over and over again, and she screamed at him and broke up with him. She returned to her life of never staying anywhere long, always moving around. All of her spare time was dedicated to finding a cure. She didn't get very far- but in her research, she heard of a town, a safe haven for people like her. She couldn't care less about being safe. But she did care about the knowledge that would be there. And so Evelyn found her way to Greythorne. She's heard the mutterings of a potential threat, but there's a part of her that welcomes it.