---
---
███████████████████████████████████████████████████████████████████████
---
---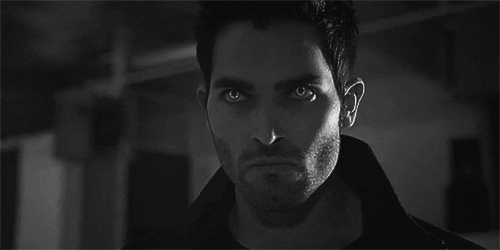 "I open the door between heaven and hell."
Seperate | Pvris
Die For Me | Post Malone
Undrunk | Fletcher
---
---
███████████████████████████████████████████████████████████████████████
---
---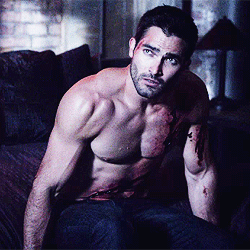 F U L L

X

N A M E
Markus Xander Cedric Valegood

N I C K N A M E (S)
Mark | Most common
Xander | Used by friends only
Cedric | Rarely used

B I R T H D A Y
August 15th | Leo

A G E
Appears to be 23 | Rumored to be around 100 years old

H E I G H T & W E I G H T
6' 0" | 181lbs

S P E C I E S
Lycan

S E X U A L I T Y
Demisexual

E T H N I C I T Y
Native American, German, Irish, American mix

H O M E T O W N
Corona, California

H E X


Speech

|

Thought
---
---
███████████████████████████████████████████████████████████████████████
---
---
L I K E S
Music
, as it helps keep the Wolf at bay and eases his mind and soul |
Books
, it doesn't matter what kind of book it is, if it gets his attention he will easily fiinish it that same day |
Tea
, he finds the taste and wamrth rather comforting |
Solitude
, as he isn't good with other people due to his upbringing |
Drawing
, as it's one of the few things that he's truly good at and finds enjoyment out of, even though he is rather insecure in his abilitiy |
D I S L I K E S
Lycanthropy
, or the state of being a Lycan or at least contain Lycan blood. Everything about it, from being one himself to the torture and enslavement it holds on the person that is a Lycan, Markus despises and hopes that one day a cure is founded and can help remove the curse he was born with |
Vampires
, while it's not every vampire, but it's the majority of the ones that he has met that has given him the immense distaste for them |
Beer
, he can't stand the taste nor can he understand how anyone likes it |
Drugs
, Markus isn't a fan of what they can do to the human condition |
Wolf's bane
, it isn't such a surprise that he despises the poison and would wish it could be destroyed |
Annoying and snobby people
, he has a low tolerance for people, especially those that think they're better than him |
His family name
, as he hates the assumption people will have of him if they find out who he is |
---
---
███████████████████████████████████████████████████████████████████████
---
---
P E R S O N A
Contrary to popular belief, Markus is very much so a massive introvert and his people skill is severely lacking in every sense of the word. He doesn't really know how to talk to people despite how he was raised and how high of a status he was born into, he doesn't do well when pressured or being bothered by most people he meets, choosing to remain silent and in the corner when in a crowd of people, or enough people to where he can blend in easily in the background. While most people would consider him an arrogant, selfish asshole, those who can break passed his barriers and walls that he's guarded himself with, they can see that he is actually rather kind and caring, but just chooses to keep himself walled off from most people as a way of keeping his circle of people small as well as keeping others safe as he finds himself to be a burden and a bad omen.
When it comes to people that he ends up having feelings for, either platonic or romantic, he will gladly protect them with his life and make sure they have a roof over their head and a full stomach and a warm place to sleep for the night. He refuses to get into other people's business and drama, as nothing good ever comes from digging into things he doesn't belong, he wouldn't turn away someone that truly needs help. Once people can see that he isn't a total ass, he can be rather caring and good to keep around as he is genuinely caring and wants what's best for people, just that he finds himself as too much of a danger for others to be around, especially humans.
Markus is one that is quick to anger and being all too easily pissed off if one says the wrong thing, or seems to be nothing but trouble. When he is angered even by the littlest thing such as something being out of place or lost he will usually take a few minutes to calm himself down and recollect his thoughts. It is usually best to simply walk away and let him be when he is angered as touching him or trying to talk to him can usually be the last thing that one would want to do as he tends to physically lash out which can end with someone getting hurt and when his mind is cleared he would feel terrible and after making sure the person was okay that they should just leave and never see him again. While in reality he simply wants someone to tell him that he isn't really a monster or cursed, all that he really needs is a guiding hand that can help tame the Wolf that is inside him, he's just too scared and ashamed to say how he feels as it could be seen as a sing of weakness.
---
---
███████████████████████████████████████████████████████████████████████
---
---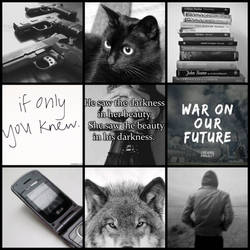 T H E C U R S E
Ever since he was a child Markus knew he was different, not just because he lived in a luxurious mansion, and had everything a child would ever want or need at his disposal, he couldn't help but feel that nagging in his gut that told him something was wrong. Something that he painfully discovered on his first transformation when he was twelve years of age. His bones and cartilage snapped and formed, reforming themselves into the bones and skeleton of a large wolf, his once pale skin changed and shifted as layers of thick dark fur sprouted and slowly covered his body until he fully changed from man into
wolf
. The process was slow as every bone and fiber in his being changed, snapping and twisting themselves into unnatural positions as his body contorted and reformed itself all on its own. Every transformation after that was just as painful, as the pain never truly fades, but he was just able to accept it and get used of the pain that overtook his body and mind. His senses are heightened and far more stronger than before, he is able to hear things far off in the distance, smell things before normal humans can even be made aware, and his strength, speed, and stamina is far greater than the normal humans. While he is able to change from his human form to wolf at any moment, he prefers to not have to change at all, as he tries to not have to transform as he usually loses his sanity and mind until he is able to calm down and be left alone. For him it is a curse and the very same reminder that because of what he was born as the ones he loved were killed and is only used as a reminder of the pain he has endured.
---
---
███████████████████████████████████████████████████████████████████████
---
---
H I S T O R I A
In 1910, Markus was born into a family of Lycans. His mother, Elizabeth Halvarn, was much respected within the Lycan community where they resided, meaning he came into contact with members of a number of other packs over the years. Some were good and peaceful, meanwhile many had intentions that he wish he hadn't known from a young age. He and his family lived in the Halvarn House in Corona, California and he attended Corona High School.
His father, Malicai Halvarn, claimed that a 21-year-old Markus conspired with an Alpha (Viktor) to have his first girlfriend (Victoria) bitten by a vampire, in hopes of destroying any and all sense in Markus as marrying anyone outside of their species was forbidden. The process didn't end up working as they had wished and, to end her suffering, Markus had to end up killing her, making her be his first real kill. Having taken an innocent life, especially the one he had loved had been the turning point for him and was the beginning of him rebelling against his family.
Some unknown years later, after finally getting into another relationship after years of slowly accepting what he had done, he entered into a relationship with a Vampire hunter named
Natalie Kenna
, she was kind and sweet, something of an oddity considering her line of work, especially since she was human but they managed to fall in love regardless, or so he thought. But after two years he had finally done some digging into her past, and after everything they had been through, he was the informed that she was simply using him to gather important information on his family and many other Lycan packs in different parts of the county. Which ended up making him an unwitting accomplice to the several hundred Wolf's Bane poisonings that killed his parents, his two sister and his brother, and many others. Leaving him the last member of the Valegood line, using him as an example of what happens when Lycans trust others that aren't their species.
Eventually, after years of cat and mouse, he had finally found her halfway across the States in a small town in New Mexico, where he was finally able to make her pay, which he ended up having her be tortured for her admittance to the crime, for the name's to whoever else was involved in the massacre, and then finally given as a present as a sign of good faith to the Lycans she was hiding with. After he had discovered who had played a hand in the massacre of his family, which left him the sole survivor, he and a few other Lycans tracked down and slaughtered the remaining conspirators involved in the deaths. After they had killed each and every last one of them, Markus turned on the Alpha in the Pack, killing him and took the status of the Alpha in his Pack. But after years of being in control they eventually all turned on him, which in turn made him leave the States for his safety, having changed his name and identity he found himself in the small town of Greythorne, British Columbia. He now resides in a small
house
in the woods, away from people and most of society.
Markus now finds himself happily and privately living out his days by himself when he isn't visiting the few people he would consider
friends
, going out in the small town for a drink, or locking himself indoors and reading a book by the fireplace. Deep down he knows this won't last long as things seem to be going south as something in the back of his mind is slowly telling him to simply leave as Greythorne won't be safe much longer..
---
---
███████████████████████████████████████████████████████████████████████
---