---
---
---
---
Theme Song: Pompeii || Bastille
---
---
"

Oh, where do we begin? The rubble or our sins?

"
---
---
Name:

"My name is Elliot Freling."



Nicknames:

Elliot has quite a few nicknames, but the most common are: "L", "Frelliot", and "Two-Face".



Age:

18 years old. "I suppose that makes me an adult, eh?"



Gender:

Male "Obviously..."



Sexuality:

Heterosexual. "The grass is quite green over here, thanks very much."

---
---
Face Claim/Physical Appearance:
Hayden Christensen
---
---



Birthmarks/Scars/Tattoos/Piercings:

Elliot has a no birthmarks to speak of, and he has never sat down to get a tattoo, crippling fear of needles as it were. In fact, his skin would be flawless if it weren't for the myriad of scars that cover a large portion of his body. Though he has a fair few scars, they don't completely cover his skin. In fact, you almost wouldn't notice them at all if there weren't a few that jut out from the cuffs of his sleeves, or the collars of his shirts. Miraculously, his face is free of any imperfections, and his clothes cover the vast majority of his scars. He likes to keep it that way. The most prominent scars are as follows: an archipelago of large dots on his left collarbone that extend up his neck which look suspiciously like bite marks, the majority of his back is covered in a single, angry, red burn mark, there's a sickle-shaped gash on his stomach, and a great many lines at both his wrists.



Height:

Elliot is of decent size, standing at exactly 5' 8". He was a late bloomer, and a small child, not getting much taller than 4 ½ - 5 feet tall until a year ago.



Weight:

Elliot is at a very healthy weight, approximately 160 lbs of muscle give or take a few. He has very little body fat, and measures roughly 6.2% on the BMI (Body Mass Index) scale.



Usual Outfit/Clothing:

Elliot likes to keep himself covered. He will often wear long sleeved shirts and pants even if it seems much too hot for such attire. Elliot never feels the heat, no matter the season, don't ask why, he doesn't quite know the reason. In his younger days, this meant depressing hoodies, distressed jeans, converse high tops, and fingerless gloves. Nowadays, while he still harbors a similar penchant for being fully clothed, he does like to look his very best. His wardrobe consists of somewhat comical t-shirts, long sleeved dress shirts, a fantastic assortment of vests, sweaters, cardigans, and blazers, and a fair few pairs of well-fitting pants in various styles. He wears all his clothes tight but not overly so. While this accentuates his athletic build, it doesn't make him look like a complete tool. He has a vast collection of ties and belts, and doesn't like to wear the same one more than once a month. Lastly, he has the male equivalent of a valley girl's shoe closet. He has, at least, half a dozen pairs of boots, dress shoes, casual footwear, trainers, and sandals, each.


---
---



Flaws/Weaknesses:


~ Elliot's shards aren't very durable, and can be smashed easily. If one were to continually break them with, for example, high intensity temperature extremes, electric currents, or sonic vibrations, the shards would shatter, and become useless to Elliot. Having no shards means that Elliot's out of ammo and open to counter attack. Further, once he's exhausted his supply of shards, Elliot will be forced to rest for a few minutes to regain enough energy to make more usable shards, or rely on his physical strength to smash enough material until he can create more shards.
~ Due to the shard's wicked sharpness, Elliot has, unconsciously, developed a zone in which no shards are allowed to be over the course of a couple of years. This zone is spherical in shape with a radius of five feet centered at Elliot's hips. This keeps the shards from hurting Elliot, as well as providing a safe zone for any allies who Elliot might be helping. However, should a physically inclined fighter get in this area, Elliot will be forced to use his compression ability, which is his most tiring, and least effective in direct combat.
~ Excessive Loyalty. Elliot didn't have many friends growing up. Now, he cherishes each one as if they were the only friend he'd ever have.
~ Harmful Energies. Things such as extreme heat, or lack thereof, powerful electricity, strong sound, and multitudinous vibrations are very harmful to Elliot, and as useful as his shards are, they can't quite negate such powerful energies.



Fears/Irrational Puzzlements:


~ Clowns. They're unnatural. No one's ever that happy. Elliot has secretly vowed to kill them all.
~ Cupcakes. While delicious, they are neither cups, nor cakes. Blasphemy. Delicious, succulent blasphemy.
~ Needles, specifically of the doctor's variety, but they all scare him to some extent. Though he doesn't yet know it, it is because of this fear of needles that Elliot has yet to fully step into his powers. The shards unconsciously remind him of needles, and he will never truly master them until he has overcome this fear.



Personality:



Elliot is an odd duck, as his past might imply.

Though some within the Haven call him, "Two-Face," he appears to be a kind, well-mannered, and soft-spoken individual. He's very polite and considerate, opening doors for those who follow behind him, helping to carry heavy burdens, either emotional or physical, and he's always seen wearing a smile. He's kind to those who are kind to him, and fiercely loyal to his friends. He's a bit slow to open up, but if he does, rest assured, you will have a friend for life. Elliot never had a lot of friends growing up, so he truly cherishes each one he makes. He'll often go out of his way to protect, help, and just be nice to his friends, offering up suggestions for activities, music, and books he thinks they might like. Further, he often makes frequent inquiries as to how his friends are doing, asking how their day was, what they're up to next, and if they need his help with anything, even offering monetary assistance for groceries, trinkets, and other various odds and ends. He'd be somewhat smothering if it weren't for his wide smile and his authentic concern. Having never made friends until very recently, so he's still not entirely sure how to act with the people he cherishes.

He's studious and hardworking, always assisting any others who might ask him for help. He never seems to tire from work, whether it be for his classes, frequent work-outs, and general busy-body type activities. He appears to be something of a superhuman, eating very little, always drinking copious amounts of water, and rushing around to get things done. It's not that he likes to be nosy, heaven forbid that he act impolite, no, he just likes to be busy. Activity is the best way or him to relieve stress, and getting things done helps him to feel like he's not just sitting around, wasting his life away.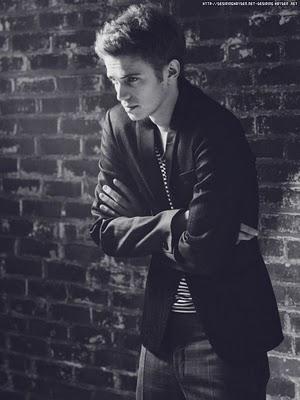 However, for all his kindness, generosity, and general joie d'vivre, Elliot has a dark, and brooding temper. His anger boils up from a dark place inside of him, due to the trauma of his youth. Not a lot of things can make him very angry, but just in case you're wondering, he hates bullies and arrogant disrespect. Further, because he so deeply cherishes his friends, their persecution is the fastest way to earn a spot on his hit list. Elliot is a staunch supporter of those who cannot stand up for themselves, and goes out of his way to punish any bully he personally catches. Elliot is a huge fan of classic chivalry and strives to be polite and respectable in all he does. He hates people who would look down on others for any reason, and whenever he is present, he demands respectful conversation on the part of all parties involved. Though he tries his hardest to put on his usual smiling face and keep his cool, when something pushes him over the edge, he makes sure to drag everything down with him. His fury is somewhat terrifying to behold, but it isn't loud, or aggressive, like rage is usually assumed to be. Instead, Elliot's anger is wicked cold, composed, calm even. He'll find out your weaknesses, turn your strengths against you, and crush you into nothingness. Though he's become strong enough, wise enough, and kind enough to avoid or ignore the kinds of situations that make him exceedingly angry, Elliot's temper can still get the better of him, but only if provoked with extreme tenacity.

Lastly, Elliot is, surprisingly, very shy around attractive women, or at least, women whom he considers attractive. As stated previously, he is a chivalrous and pure soul, despite the wickedness that found him in his youth. Though he will bend over backwards for just about anyone, his kindness and concern seem to vanish in the presence of someone he likes. Though he tries his hardest to keep his cool, Elliot's interactions with women are somewhat comical; very akin to what you might see on TV. He sweats, turns bright red, can't keep himself from stuttering, and becomes so frustrated with himself that he might even run away if the pressure is high enough. This shyness stems not from a sense of perversion, or lust, but rather, social awkwardness. As stated previously, Elliot hasn't made many friends until recently, only making his first real friend during his first year of school when he was fifteen years old. Though he can interact well enough with boys, if you can call his foolish generosity genuine friendship, girls are a different matter. Due to his sense of chivalry, Elliot tends to treat girls much more gently. He isn't so disrespectful as to imply weakness or inferiority, but rather, he isn't quite sure how to be confident about himself in front of them, without sounding like an arrogant jerk face. Further, though he knows that the girls at the Haven are strong enough to protect themselves, he can't help but try to make life easier for the ones he likes, and who are close to him, offering his assistance with difficult problems, and attempting to act like an older brother might. This, combined with his inability to produce words in the presence of pretty women, along with his tendency to clam up, make for hilarious misunderstandings that often get him slapped.


---
---
Ability(ies):


~ Shard Manipulation: This odd power allows the wielder, in this case Elliot, to generate, freely manipulate, and otherwise control shards of matter. Though Elliot is capable of producing his own shards simply by willing it, if he creates shards, for example, by smashing something, then he could manipulate those shards as well. However, due to his own pride, as well as his wish for things to look beautiful, Elliot usually sticks to the shards he makes. That being said, the shards Elliot makes are very strange. They're made of a super thin, wicked sharp crystal, which reflects light in a very strange way. Because of the transparency, thinness, and the angles at which light refracts through the shard itself, these shards appear to be pink, cherry blossom petals. Though they are beautiful, don't let their appearance deceive you. The shards Elliot creates are crazy sharp. They are capable of easily cutting human skin, as well as piercing most any organic, living substance when moving at any amount of speed. Currently, Elliot has not yet tested the upper limit as to the number of shards he could create. However, if his estimates are accurate, Elliot theorizes that his grand maximum lies somewhere within the ten thousands, though he's become far too tired even upon reaching two thousand to even think about going any higher. The shards are capable of being manipulated by Elliot without somatic direction, but their movement becomes much faster when he directs his shards with his hands. They have topped out at a maximum speed of 320 fps, the speed of a standard crossbow bolt. Further, and somewhat astoundingly, the shards create forces equivalent to the impact of a crossbow bolt on an individual basis. Even more surprising, the shards have a hardness rating of equivalent to diamonds, measuring a perfect 10 on the Moh's Hardness scale. However, as hard as the shards are, they are very brittle, and will break under the right conditions. Due to the supernatural qualities of the shards, when they move en masse, the shards are capable of bowling through just about anything, as they rip through almost material, and create a fair bit of force on impact. Due to their sharpness, hardness, and the speed at which they move, Elliot's shards are particularly devastating to living matter. This makes them deadly not only to Elliot's enemies, but Elliot himself. If he isn't careful, the shards could do just as much damage to his allies and himself as they do to his enemies.



Things Elliot Can Do:

~ Generate a visibly massive number of shards.

~ Increase/Decrease the amount of active shards at will.

~ Increase/Decrease the sharpness each of his shards possess at will.

~ Manipulate any existing shards at will, whether he generated them, or created them via smashing, with his conscious thoughts.

~ Increase the speed his shards move by directing them with his hands.

~ Consolidate the shards into constructs made of crystal. By aligning the shards carefully, Elliot can created pointed, edged, or blunt weapons or objects. Doing so takes massive concentration and a huge amount of shards, as the individual shards Elliot generates are rather small, roughly the size of an American dime, but as thin as paper. Elliot is currently only capable of producing weapons no larger than a standard katana. (4.5-5 feet long, 3 inches thick, 3 inches wide) Bladed weapons and pointed weapons produced this way are rather effective, as the individual shards are wicked sharp. Further, by aligning them exceedingly precisely, Elliot can make blades that approximate

mono-filament

edges. This means that a single file atomic string makes up the cutting edge, making the blade supernaturally keen, able to slice through almost anything that has a physical form. Doing so requires a tremendous effort, and cannot be done for extended periods of time. Only one such weapon can exist at once. Finally, Elliot cannot make such a weapon more than three times a day, for periods longer than about five minutes.

Things Elliot Is working on:

~Creating more shards all at once, as well as over a period of time. He still tops out at about 2,000-2,500 shards being actively used at once.

~Making his shards more durable. As it is, they're only powerful if they're being used for offense. Elliot can't generate enough shards to make barriers of any usable size or durability. At most, Elliot could create a one inch thick, circular shield, but it would have a radius of only one foot, and wouldn't be thick enough to be useful. Further, as stated previously, though incredibly hard, the shards are rather brittle, and can still be broken if the right conditions are met.

~Creating shards by using his shards. Elliot theorizes that he should be able to use his shards to carve more shards out of the surrounding available materials, such as stone, glass, metal, etc. However, the precise method by which to pierce an object so as to generate the largest amount of usable shards is still out of Elliot's grasp.

Things Elliot is capable of, but cannot currently do:

~Using his shards to refract and reflect light in such a way as to focus any available sunlight light into a massively condensed and focused array, essentially making a massive magnifying glass with which to burn things. It's really more of a science hold-up, as Elliot doesn't quite understand how he could get it to work. Further, the precise angles at which the shards would need to be held, and their overall position in relation to each other, is still unknown to Elliot.

~Using his shards for defensive/strategic purposes. The amount of shards to successfully and completely surround himself or an enemy, is still much to large for Elliot to generate on his own. Further, if he attempted to do so with a small amount of brittle shards, a durable enemy could simply step out of the prison he's made. To do so on his own would be even more taking, as he would need assistance in making the required amount of shards on top of a boost in raw energy and control. This ability will be beyond him for quite some time.



---
---



History:

Elliot's story is a strange, sad tale.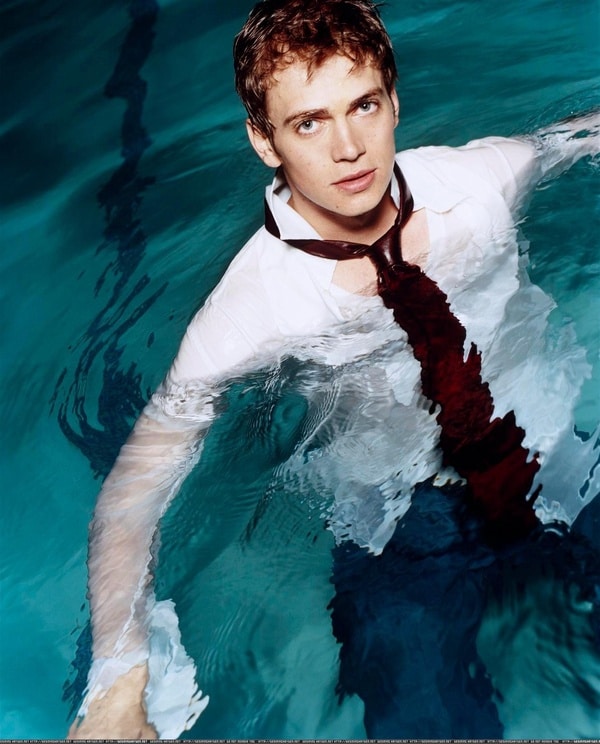 Elliot's parents were decently well off. His father was a businessman, a venture capitalist who surfed the dangerous waters of the stock market professionally. Though he was subject to the volatile market, he always came out on top, even if only just. Elliot's mother was a scientist and a surgeon, a brilliant doctor who was making fantastic advances in the field of smart prosthesis. Though the field was only just developing, her contributions were key in making affordable, dependable products. The couple were married young, each just having finished their educations, but they were successful, and they loved each other more than anything. After a year's extended vacation, which started as a simple honeymoon in France, they decided to settle down, and raise a family together. Elliot's mother quit her job as soon as her final paper was published. Though she was still in the prime of her youth, she was devoted to being a stay at home mother, as she had been since high school. Elliot's father started a new business, with the help of some friends, right there in Lyons, France. Their lives were finally knitting together, and they were headed for a lifetime of smooth sailing and lasting happiness. That was the moment when it all began, and then ended.

Elliot's mother died after his birth. She had developed lung cancer, but refused treatment until Elliot was born. Aggressive, life-saving, anti-cancer treatments would have killed baby Elliot. Though her resolve saved her child's life, she was too weak to fight the disease. She only lasted a few hours after giving birth, barely enough time to hold the perfectly healthy Elliot, to name him, and kiss him goodbye. Though he keeps a locket of her picture with him at all times, Elliot never knew her. His father never remarried. He retreated emotionally, coping with alcohol. He irrationally blamed Elliot for his mother's death, often neglecting, and sometimes, even beating the little boy who so reminded him of his deceased wife. Little Elliot was only seven when he got the scars on his stomach and back. That particular incident sent Elliot to the emergency room. Having realized what he'd done, Elliot's father sent him away to boarding school in Italy. Hopefully there he would grow up in a healthy environment, away from a abusive, though penitent, father. Though misguided, and much too late to repair their relationship, Mr. Freling's actions saved his son's life. Only a week later, Elliot found out that his father's apartment had sprung a gas leak. The explosion caused by the simple flicking of a light switch had leveled the entire flat. With no extended family to call upon, Elliot was alone in the world. He was shunted into foster care, too young to inherit his parent's estate and wealth.

Foster care changed Elliot. What might have been a kind, and happy child became truculent, and taciturn. Elliot retreated emotionally from anyone and everyone. The only time he ever spoke was to ask simple questions, where he could eat, use the bathroom, and other necessities. This attitude, coupled with a small stature, made Elliot the perfect target for bullies. From Elementary to Middle School, Elliot was plagued by insults, foul pranks, theft, and even physical beatings. The bullies weren't content to make his life miserable, they sought to make him try to end his own life, and they succeeded.

As dark, and depressing as the moment where you decide to end your life should be, for Elliot, it completely turned his life around. That was the day he discovered his powers. Elliot slit his wrists by thinking it, he had been wishing so hard for his life to end, that a single, beautiful shard came into existence. Horrifyingly, it flicked across Elliot's wrists lazily, and his skin split open like an overripe fruit. With but a thought, even more small, pink petals shimmered into existence, slicing Elliot's inhibitions to ribbons. Elliot was admitted to the hospital for stitches, but even as the foster care officials scolded him, Elliot smiled. His world was new, and bright, and razor sharp.

As soon as Elliot realized there was nothing the bullies could do to him, he stopped taking their crap. His tormentors didn't take to kindly to being told to jump off a bridge, so they put Elliot in a sealed trash can and pushed him down a hill. Halfway down, the can exploded, as if it were ripped to shreds. From the inside out. Since the can wasn't rolling any more, neither was Elliot. He stopped rolling only a few meters from the top of the hill. Elliot got out smiling and walked away. He was intent on being better than them. Though they came after him the next day, he never threw a single punch, and he never used his powers against them. Simply by thinking it, Elliot could have eviscerated them. His compassion, and arrogance, saved their lives.

By the time Elliot turned 15, his bullies had become increasingly put up with him. They had beat him, stolen from him, and given him hell for weeks, and all the while, he smiled at them. The nerve of that kid. Becoming worried, they called for backup. Local gang members, associated with an older brother of one of Elliot's bullies, showed up, knives and guns in hand, a few were even holding into leashed Rottweilers, attack dogs. Scared out of his mind, and unable feel anything but fear, Elliot's powers reacted for him... violently. Suddenly, like an explosion of color, hundreds of petals burst forth from Elliot's hands and back, flooding the back alley with their pink hue. They were beautiful. They were serene. They were sharp enough to shred apart the oncoming knives that threatened to stab Elliot's eyes out.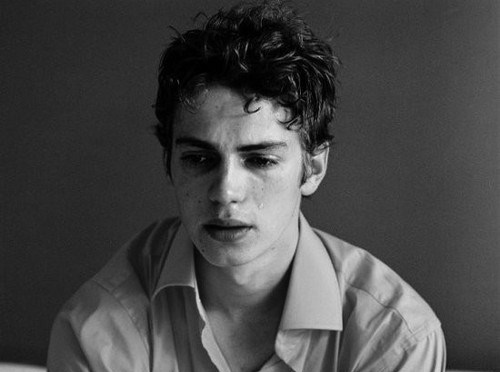 After all this time, and only just awakening after experiencing so much hate, Elliot's powers moved on their own, and rather vehemently at that. The dancing petals tore through the guns, bats, chains, and even the dog's leashes like a hot knife through butter. Terrified, the dogs ran, they knew a monster when they saw one. His assailants weren't so smart. They rushed at him, fists raised. Elliot shouted, "No!" He raised his hand, as if to tell them to stop, but it was too late. As Elliot watched, within a few short seconds, the leading bully's right arm disintegrated. While it was actually being ground off, piece by piece at rapid speed, to Elliot it happened in slow motion. It was horrifying. The bullies who weren't throwing up we're running away. Scared out of his wits, Elliot's only thought was to call the cops, digging in the pocket of the fallen bully, who vainly clutched his stump of an arm, Elliot grabbed his cell phone and dialed the police. Luckily, his assailant still had everything from the wrist down, so he wouldn't need an extensive prosthesis. The doctors managed to save the boy's life, but Elliot was in shock. He never thought... his powers were so... dangerous. They were so beautiful and hopeful, and they were so powerful and bright. They needed controlling. Elliot didn't know how to. He couldn't do it on his own, he needed help.

As Elliot waited in the adjoining room, he heard footsteps approaching him. Looking up, Elliot gazed into the eyes of a beautiful girl, but he had no idea who she was. She smiled, saying nothing, and handed Elliot a letter, before walking away without another word. Somewhat shocked, and more than a little flustered, Elliot called after her, wanting an explanation, but she didn't hear him, or didn't want to hear him. She just kept on walking. With a sigh, Elliot opened the letter, and began to read. With an expression of slowly dawning horror, Elliot only nodded. He was scared, because this was something he had never even dreamed of before, and the prospect of leaving behind everyone and everything he ever knew was daunting. However, the potential rewards, the control, and the offer of help was more than Elliot could have ever hoped for. The next day, he packed his bags and left for the Haven. There, he met with Atheya, the girl who'd offered him the letter. She was one of the founding members of the Haven, and had been scouting him a couple days prior to the incident. Smiling awkwardly, Elliot shook her hand. He was a member of the Haven now.

Elliot has been living in the Haven ever since. He's finished his high school education, but thanks to his father's business, which Elliot still holds the controlling interest in, Elliot never needed to go out into the world and work, his expenses were covered by the company, as a form of child care. When he came of age over the last summer, Elliot inherited the remainder of his father's company, gaining the controlling interest and the position of CEO. Unfortunately, and somewhat ironically, dying was the best thing Elliot's father ever did for him. Though Elliot immediately stepped down from his position as the CEO, Elliot still does freelance work for the boss whenever he gets the chance, conducting studies into profitable companies that could use the help of his Father's venture capitalism conglomerate. Elliot has a way of finding the best aspiring businesses, and his reports are incredibly thorough. Further, Elliot's interest in language has helped facilitate this expansion, and his services as an interpreter are invaluable. There isn't another one like Elliot within the company, and for his efforts, he gets paid handsomely. Thanks to Elliot, Freling Investing Associate's revenue has grown by three percent quarterly, like clockwork, but has stabilized since. The business makes a large profit, and Elliot's salary is considerable, but it will never be enough to allow Elliot to retire young. Elliot's monthly paycheck, however, doesn't go directly into his own private bank account. Instead, Elliot gives the majority of the funds to the Haven, allowing it to run smoothly. This helps to pay for any expenses the Haven might accrue. Elliot uses whatever money that's left to maintain his fabulous wardrobe, as well as pay for any other personal expenses. After all, those two, and this amazing house, have done so much more for Elliot than he feels capable of expressing, whatever money he has belongs to them, whatever help he can offer will be given. Elliot would do anything for them.

However, being eighteen, Elliot decided that to pursue his true passions in life, which most assuredly aren't venture capitalism, he would need a degree, so he participates in home study through a local university. Elliot still isn't sure what exactly he wants to do, but general classes are as good of a place to start as Elliot can think of. Currently he's a rising sophomore, with a G.P.A. of 3.6.


---
---



Theme Song:


Pompeii || Bastille. Lyrics are here.


Other:

Having grown up in France, Elliot is fluent in French, but, having moved to Italy when he was 9, Elliot picked up Italian quickly enough to get by, but only achieved true fluency once he moved to the Haven. Elliot is also fluent in English, Latin, Spanish, and German. Somewhat of a savant in the area of language, Elliot has mildly pursued an interest in languages, but hasn't given it much real thought.
---
---