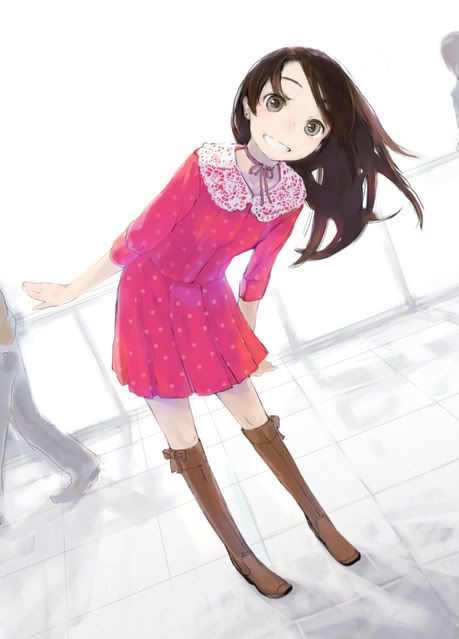 Name: Penelope Dresden
Nickname: Penny
Gender: Female
Age: 16
Personality: Penny is spunky and easy going, she always has a smile on her face and is excited about life. She however acts very childish and has a habit of pouting when she doesn't get what she wants. And her always optimistic attitude can get on peoples nerves sometimes. She also tends to be a bit naive to anything anything that a normal sixteen year old is aware of. Whether it's romance, or violence, she really is oblivious to it.
Background: Penny is the daughter of a rich genetic scientist, that has made his money on his genetic research. She is the only child and has a debutante mother who is always worried about what her social status is. Penny has lead a sheltered life and has spent most of her time being home schooled. But since the divorce of her parents Penny has been shipped away to St Kleio so her parents can concentrate on their own lives and not their daughter. Her father having donated a substantial amount of money to the school and being once being one of their top scientists, was glad to have his daughter somewhere, where she didn't have to deal with the drama of his and her mother's divorce. But Penny loves both of her parents and not happy about the divorce, sometimes she even blames herself for it believing that her behavior is some how connected.
Fears: Lightning storms, being alone, cramped places
Likes: Candy, having lots of friends, shopping, clothes
Dislikes: Having her hair brushed, beansprouts, being cold
Dreams or goal: She really has no idea what she wants to do yet and doesn't like to think about it.
Do you mind clones: "Clones whats that?"