---
---
---
---
"The only way to move on is to face the past."
---
---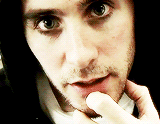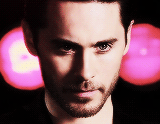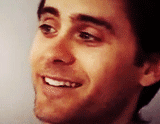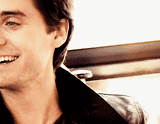 ---
---

---
---
| Full Name |
"Nothing too interesting."
Declan Jacob Harding

| Nickname |
"Not much you can do with Declan."
Declan doesn't really have nicknames because there really aren't many ways to shorten his name without sounding ridiculous. He just goes by Declan.

| Age |
"I'm young, but I'm brilliant, ask anyone who knows me."
Twenty-six years old

| Gender |
"Ouch, that hurt."
Male
---
---

---
---
| Appearance |
"I take good care of myself."
Hair
>> Light brown, blond highlights <<
>> Used to be long, but keeps it short for work <<
>> Always a tad messy <<
>> Keeps facial hair groomed for work <<
Eyes
>> Pale blue <<
>> Appears to constantly be analyzing <<
Build
>> Tall <<
>> Toned and muscled <<
>> Keeps himself fit <<
Scars
>>

Throat

<<
Car accident
>>

Upper left arm

<<
Same car accident as above
>>

Back of neck

<<
Small scar from Alice throwing a rock at him during
a fight. The rock wasn't big, but it was sharp, and
it hit just hard enough, in the right spot to knock
him out cold.
>>

Lower abdomen

<<
This was a knife wound, he was stabbed in the
lower abs in a fight and nearly lost his life. It was
after this that he met Alice and turned his life around
Tattoos
>>

Inner elbow

<<
At the moment, Declan really only has one tattoo, but
he plans to get more. It's in the inside of his life elbow
in a font and placing similar to this. It just says "Alice".
---
---

---
---
| Likes |
"I love my job, even when it's hard to do."
♥ Working
♥ Alice
♥ Drinking
♥ Talking to people
♥ Parties
♥ Cigarettes (Which Alice hates)
♥ Rock music (which Alice also hates)
♥ His two St Bernards Mountain and Hero
♥ Sex
| Dislikes |
"I'd have to say my least favorite thing is being pushed around."
✗ Alice's family
✗ Rude people
✗ When Alice tells him what to do
✗ Talk radio
✗ Being ordered around
✗ Cold weather
✗ Not having control
✗ Hurting people
✗ Waking up early
✗ Being told no
| Fears |
"Everyone's afraid of something."
☠ Losing Alice ➛ Alice is very important to Declan. They don't get along very well sometimes and he's always fucking things up between the two of them, but he's afraid of someday losing her. She picked him up when he was a mess and saved his life. He's afraid of who he'd become without her.
☠ Losing himself again ➛ A lot of shit has happened to Declan, he hasn't always been put together and in control of his life and, above all else, he's afraid to lose all the self control he's gained. He doesn't want to go back to the man he was before and he's afraid letting go, even a little bit, will put him right back in that place.
☠ Getting married ➛ Honestly, as much as he needs Alice and cares about her, he was sort of pressured into proposing to her by her parents. He does think that, maybe some day, they could get married, but at the moment, it's all kind of sudden and he's afraid to marry her, though he'd never admit that. He just puts it off as having a little bit of cold feet when, really, it's something deeper.
---
---

---
---
| Personality |
"I haven't always been such a good person."
Currently, Declan is a pretty good guy. He loves his job at the hospital, helping people work through their problems, is brilliantly smart, and tries his best to treat people with respect and decency. He like he's got his entire life in order, right down to the very last detail, everything is planned, perfect, and ready to go.

He prides himself on control and organization. He's constantly in control of his surroundings and himself, always making sure to keep himself in line. He organizes his entire life, every file in his office neatly tucked away, every shirt in his drawer nicely folded. He believes that, without order and organization, you have chaos, and when things start to get chaotic around Declan, he quickly starts to lose himself and become someone he doesn't want to be so he surrounds himself with order.

He's caring and considerate if you get to know him. He really does love working with the teenagers at the hospital, even the more difficult ones. Whereas some of the other doctors are only there for the science of it or the high salary, treating the patients like experiments and dollar signs, Declan really cares. He's one of the few members of the medical staff that gives a shit about his patients and honestly listens to them. He's not their to get paid or learn more about the human mind, he's there to help people.

Declan is also ridiculously smart. He's got an intuition like no other and a brain that can quickly, and precisely analyze overwhelming amounts of information. He can read people like books just by meeting them and hearing a few words, and he's always open to learning, loving to take in new information.

However, Declan wasn't always such a catch. Before he met Alice, he was honestly a complete mess. He was cruel, condescending, sarcastic, and miserable. He hurt people just because he could, and used his incredible intelligence as a weapon, feeling superior because of it. He was an incredibly prideful man, with a lot of greed and anger inside him that was constantly itching to be let out.

This is the Declan he fears more than anything and the reason he's so paranoid about having control. He never wants to be that person again because he lost huge parts of himself to anger and hurt people he cared about all the time.

Bits and pieces of the old Declan still shine through. When him and Alice fight, things can get ugly sometimes. She even threw a rock at the back of his head once and knocked him out cold with it. He can feel himself starting to lose control when he gets angry, and tries to avoid anything that would piss him off, terrified of his temper.

Drinking is another problem he has and is still struggling with. Alice is good at helping him if she's around, but, once he gets started, Declan rarely knows how to stop, and before he knows it, he turns into a monster. He's cruel when he's drunk, doing and saying things he'd otherwise never even think about, but he can't seem to give up the drinking for good, because, in all honesty, he likes the danger of it.

He tries to keep himself more controlled now, but he's always been a bit of a danger junkie, attracted to anything that was bad for him, destroying anything good. Alice keeps him in check now though, making sure he doesn't revert back to his dangerous cycle of self-destruction. He's thankful for her help because honestly, while he misses the danger and the excitement, there never really seems to be a balance for him and that scares him. He'd rather be a good guy and feel a little restrained then a horrible guy who hurts everyone around him.
---
---
---
---
| History |
"I'm not exactly proud of my past."
Declan's story is wild and reckless. He was born to a pretty typical family. His mother was beautiful, his father kind and funny. He had three younger sisters, Lucinda, Kellie, and Roxanne, all of whom he loved very much. As the only boy, he was always a little rebellious, but that was normal, he never got into anything too horrible. They were happy and things were generally normal for their family.

Unfortunately, it didn't last long. When Declan was twelve, they got in a horrible car accident on the way home from a camping trip. Everyone in the car was killed but Declan. His mother nearly survived, but later died in surgery while his father and three sisters died on impact. To this day, he wears three bracelets made by his sisters, never taking them off.

After that, Declan became an orphan, owned by the government and pushed into foster care. He was miserable and started using the rebellious streak in him to get into darker, more dangerous things. None of his foster families wanted him, he was unmanageable. He stole, drank, did drugs, brought girls home, partied, and did everything in his power possible to piss off whoever his guardian was at the time. He went through so many homes, he lost count.

Eventually, he pissed off the wrong people. He angered a gang member at a party and was later jumped by six of his friends. He was beaten bloody and stabbed in the abdomen, left there to die.

Thankfully, a girl happened to be passing by and found him lying there. He was nearly dead already and they were in a dangerous part of town, she could have just left him, but she called an ambulance and waited with him until it arrived.

When he woke, he found her still there, sitting at his bedside looking nervous. She was stunning and he was amazed that she'd cared enough to save his life because no one had given a fuck about him since his family's death. She wanted to make sure he was okay and recovered well because she said she felt responsible for him, so he let her stay and told her everything about himself.

When it was time for him to leave the hospital, Declan had nowhere to go, but she took him in. Her parents were rich and snobby, they didn't approve of him at all, but their only daughter got everything she wanted, so they took him in. After that, he did everything he could to turn his life around and prove to Alice's parents that he was worth the trouble of taking him in.

They never seemed satisfied with anything he did, but that was okay. Alice was always impressed by him and he just used their disapproval as motivation, forcing himself to become the man he thought they'd want him to be. They put him through college, paid for his clothes and food, and, even if they never really looked at him as a son, Declan knows he owes them everything.

He fell in love with Alice while the two of them were in college together. He was studying to be a psychiatrist and she was studying to be a nurse. For the first time in his life, he made lasting relationships. Him and his roommate became best friends and he started dating Alice exclusively.

It wasn't until he earned his degree that Alice's parents finally gave him their approval, and what was more, they wanted him to marry their daughter. He was pushed into it a little, but eventually, he proposed and Alice agreed.

After college, he and Alice both got a job at Saint Peter's Hospital, him as a psychiatrist, her as a nurse. Now they live in a little apartment together near the hospital.
---
---
---
---
Life's For The Living
Passenger
Well grey clouds wrapped round the town like elastic
Cars stood like toys made of Taiwanese plastic
The boy laughed at the spastic dancing around in the rain
While laundrettes cleaned clothes, high heals rub toes
Puddles splashed huddles of bus stop crows
Dressed in their suits and their boots well they all look the same

I took myself down to the cafe to find all the boys lost in books and crackling vinyl
And carved out a poem above the urinal that read
Don't you cry for the lost
Smile for the living
Get what you need and give what you're given
Life's for the living so live it
Or you're better off dead

While the evening pulled the moon out of it's packet
Stars shone like buttons on an old man's jacket
We needed a nail but we tacked it 'til it fell of the wall

While pigeon's pecked trains, sparks flew like planes
The rain showed the rainbows in the oil stains
And we all had new iPhones but no one had no one to call

And I stumbled down to the stomach of the town
Where the widow takes memories to slowly drown
With a hand to the sky and a mist in her eye she said
Don't you cry for the lost
Smile for the living
Get what you need and give what you're given
Life's for the living so live it
Or you're better off dead

Well I'm sick of this town, this blind man's forage
They take your dreams down and stick them in storage
You can have them back son when you've paid off your mortgage and loans
Oh hell with this place, I'll go it my own way
I'll stick out my thumb and I trudge down the highway
Someday someone must be going my way home

Till then I'll make my bed from a disused car
With a mattress of leaves and a blanket of stars
And I'll stitch the words into my heart with a needle and thread
Don't you cry for the lost
Smile for the living
Get what you need and give what you're given
You know life's for the living so live it
Or you're better off dead

Don't you cry for the lost
Smile for the living
Get what you need and give what you're given
Life's for the living so live it
Or you're better off dead
__________________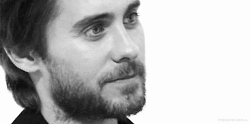 __________________
Guilty Filthy Soul
AWOLNATION
I'm running out of faith
Be careful who you tell
[x2]

She's blackening my name
My army never came
It's water under the bridge
Be careful who you tell

Cause you gotta look her in the eye
And you gotta love your way of life
Cause you gotta guilty, filthy soul
Don't ya know it's out of your control

She's blackening my name
I know you feel the same
It's water under the bridge
Be careful who you tell

Stop squeezing on my neck
Your unemployment check
It's water under the bridge
Be careful who you tell

Cause you gotta look her in the eye
And you gotta love your way of life
Cause you gotta guilty, filthy soul
Don't ya know it's out of your control

Waiting on a blood line
You can find some free time
Look at who you're hating
Now your celebrating

Waiting on a blood line
You can find some free time

Waiting on a blood line [x3]

She's blackening my name
Be careful who you tell

Cause you gotta look her in the eye
And you gotta love your way of life
Cause you gotta guilty, filthy soul
Don't ya know it's out of your control
---
---