Philip Zachary Roe
"But please... call me Phil."
Age:
17
Gender:
Male
"You need to ask? Hmm... time for a haircut perhaps...?"
Role:
Prince Charming
Written Looks:
Wears:
Well, his hair can be one of the many things to attract people. It's pretty short most of the way around, but there's some area's of his hair that are longer than others, and are rather spiked up. His hair is often primped up by others, including his girlfriend. He is also very well known for having a very nice body. He was crowned the 'body king' by his fellow football team members. He is raised by a mother who's a famous fashion designer though, so he finds that she often tries to make him look perfect in every single way. He also has the perfect crystal clear blue eyes that every girl goes gaga over. Basically, he is the prince charming that every girl fantasises over. He sometimes model's for his mother's business, and so he is rather well known for being the good looks around the area.
Style:
Well, it depends on what he's got planned in his day. If he's got a big match on, then he'll probably stick with the teams jacket with the logo on it, but on his lazier days, he might wear just a plain t-shirt or a button up shirt (which around Hannah always seems to lose it's buttons...) He carries around with him a fashionable backpack that his mother got him for his birthday. (He's not fussed about it, but hey a bag is a bag.) In all honesty, he only wears this kind of stuff if he's going to school. At home, he will just have no colour co-ordination and will just stay in his hoody and jogging bottoms. He only worries about his looks at times because that's what everyone seems to judge him on.
Likes:
[*]Rainy days and clear nights
[*]Parties
[*]Being able to spend time with his girlfriend
[*]Having a laugh
[*]Playing football
[*]Some of the seven losers.
"Although they don't seem to have a good opinion on me, or Hannah and the girls, they seem like an alright bunch."
[*]Being able to pig out (which isn't often)
[*]History (Not many people know about this as he doesn't tend to tell many. Most think he's just a lover of sports.)
[*]Being able to be with his parents without being nagged about something not looking right...[/list]
Dislikes:
[*]Getting jealous
[*]When the populars start doing horrid things to the 7 losers
[*]Nerves
[*]Being popular (at times...)
[*]Seeing hardly anything of his parents
[*]
"My little sister can be a pain in the ass sometimes...
[*]Some of the teachers
Fears:
"Ha, like I have any fears..."
[*]Circus' and clowns. Just... some creepy stuff goes on in there...
[*]Being tortured (he's watched enough horror movies to know it wouldn't be pleasant...)
[*]Issolation. Well... he spends a lot of time at home alone, but that just explains why he tends to go out with friends and girlfriends quite a lot.
Habits:
[*]Bites his nails when getting nervous
[*]Goes quiet when upset or getting jealous
[*]Daydreams from time-to-time
Personality:
Well, anyone who thinks they know Phil will say that he's a cool guy with an excellent personality, lots of charisma and one of the most popular guys in school. He is well known for being a nice guy with an excellent body and great hair. However, like they say, don't judge a book by it's cover. Phil, although it seems like he's there because of his mother's wealth, is actually a very intelligent guy. He could get A*'s in his subjects if he tried hard enough. Phil does love playing football, and enjoys sports, but he deep down inside just wants to be happy. Have the perfect girlfriend, perfect friends, and just be able to live without fearing that his life is going to the shits. However, Phil believes that being with the prettiest and most popular girl in school means that he has the perfect girlfriend. This may not be necessarily be true, but it's what he's gotten into his head. Phil is a friendly and happy guy, but he can get fed up of not finding any commitment in friendships and such. He gets a little annoyed and goes quiet if someone upsets him. However, don't think that this means he no longer likes you. This usually just means he's fighting it out in his head, and usually he'll forget about it quite quickly. Phil does like to think to himself and go over things in his head by himself, but if someone thinks he's spacing out, he'll quickly return back to reality and be the same Phil that everyone knows him to be. However, unlike most other populars, he doesn't think so highly of himself that he doesn't talk to people who are unpopular. He finds that some of the unpopular's can actually be quite a laugh. Though, he's often 'asked for help' from some in class, just to be able to talk to them.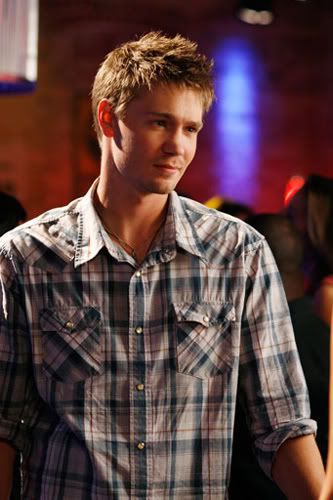 Family:
A mother that's big in the fashion industry, father that divorced mother and he no longer has any contact with, and a 12 year old sister that often goes to her friend's house
Best Friends:
The guys on the football team
Friends:
Well, most people count him as his friend. He has lots of friends, and next to no enemies.
Crush:
"Of course, it's my girl Hannah! Like you need to ask..."
Although he won't admit it, some of Hannah's habits are getting on his nerves. He feels like a naggy wife when he sees her looking at other guys...
History:
For as long as Phil has known, his mother and father never really got along. They just had to look at each other and then they would start arguing. This lead to most of his childhood of being scared of being with both parents at once. But this was soon ended as at about age 8, they divorced, and his father left without a goodbye. Now, this has left Phil to be looked after in his mother's capable hands. Which meant, he had to always look good. She raised him to believe that looks were everything and that in order to get all the things he ever wanted, he'd have to be a footballer. He was surprisingly good at the sport though, and really enjoyed it. Football is one thing that he believes he is really good at, and therefore thought for most of his life that he was going to be happy forever.
But... things change. Phil started to see things in the perspective of people around him. He found a love for History, but found that most others who loved History were seen as 'dorks' and then decided that he needed to keep it quiet. He's always had this innocent part of him that just wants to make sure everyone is happy. And even if he did it in very subtle ways, he still did it well. He is however more well known by fellow populars for being a laugh and great at parties. He started dating Hannah a year ago. She asked him, and he said yes. He actually has a lot of feelings for Hannah, but sometimes it seems as if she doesn't feel the same. Phil certainly loves a girl that will laugh with him, and wants to just have fun. Even if he feels as if he can't get that sometimes, it helps that a lot of the guys on the football team just muck around with each other and are up for a game. However, lately Phil has seen the nicer side of some of the losers of the school. Especially the seven losers. Who knows, maybe Phil is seeing the nicer side of people...