Name| Luz Arias

Grade| Freshmen

Age| Sixteen

Gender| Female

Sexuality| Straight

Nationality| American

Appearance|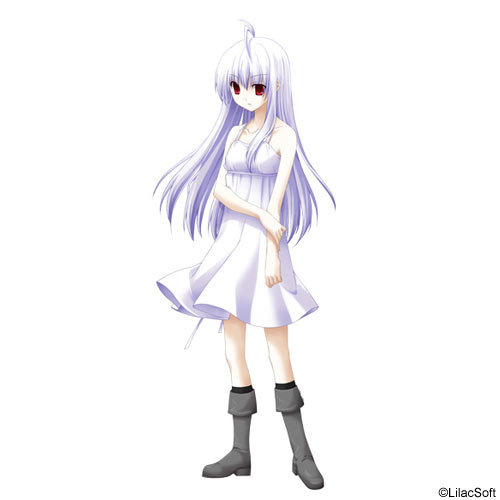 • Eyes| Rusty Brown
• Hair| White
• Height| 5'3 ft
• Weight| 102 lbs

Personality|
Luz doesn't mind being the center of attention, actually she loves it. But not for the reasons most the populars like to be. She's a rebel. Awkward, weird, strange, crazy, and she wants everyone to know it. Why hide? Luz is blunt and painfully honest, if you want someone to sugar coat something, don't go to her. Not that she has many friends, so already not many people go to her. It's like they're scared of her. The honesty, the loudness, the crazy. It's her, and she isn't afraid to show everyone that.

Luz is fiercely independent, needing to have the space to make her own decisions about her next step. She does not believe in or follow rules and regulations, as this would prohibit her ability to "do her own thing". Her sense of adventure and desire for constant action makes her prone to becoming bored rather quickly. Although she does not respect the rules of the "system", she follows her own rules and guidelines for behavior faithfully. She will not take part in something which violates her personal laws.

Though, Luz is rather popular among the students. A sort of... nicer "queen bee".

She is an action-oriented person. She likes to be up and about, doing things, which means she won't sit behind a desk all day and do long-range planning. Adaptable and spontaneous, she responds to what is immediately before her. She usually has strong technical skills, and can be as effective technical leaders.

Secrets|
• Luz has a secret desire to be a singer/songwriter. If you ever see her out in public, you'll probably catch her with a guitar on her back and pen and tablet in her hand. She's an amazing singer.
• Her... insides are messed up, and she is unable to become pregnant.

Strengths|
• Any creative class. [writing, music, art etc].
• Singing and playing guitar.
• Sports, especially soccer and football.
• Running.
• Keeping secrets.
• Ignoring people.
• Talking in front of crowds.

Weaknesses|
• Socially inept/awkward.
• Talking in front of people she knows or less than ten people.
• Performing in front of small groups.
• Short temper.
• Science.
• Her father.
• Name calling.

Family and Such|
• She is living with her father, whom owns a house a few blocks from the school. It is a rich neighborhood, though she did not grow up there.
• America is where Luz grew up. But her father, a wealthy business man, was transferred to Japan and they were forced to move there.

Relationship Status|
• Single

Relationships|
• Touya Fujioka - Stranger
"Don't know him, don't know if I want to."

• Haruhi Fujioka - Stranger
"May not really know him, but I don't see how someone so adorable could be related to someone so cold."

• Taos Fumetsu - Stranger
"I feel bad for him, but I have a feeling he isn't one of those guys who wants us to feel bad for him. Though I've heard he likes cheesecake, maybe I'll invite him out one day.

• Anthony Fletcher - Friend
"He's an okay guy. Really nice, but sort of shy."

• Kagura Demuri - Want To Know
"I guess you could say he's someone that I'd like to get to know."

• Rui Hasegawa - Stranger
"Yet another person I don't know. He doesn't seem bad though, maybe I might have some friends here."

• Verin Yumimura - Stranger
"No, I don't know him. But like everyone else, he seems nice.

• . -
"."