This is the Land of Nod, a world outside the flow of... everything. The land that never was. No one knows where it came from, or simply have forgotten it, their memories taken by it of anything before. The land of white sand and black oceans, where there is no light or dark, where the starless sky always shows a dark moon, a serpentine monster known as the Ouroboros with an endless body is the only thing that moves in the sky, of painful dark rain. People who get lost here, either by trying to breach reality or by some anomaly will find themselves gradually being acclimated, corrupted, to the world's nature and become the collective race of the Nix.

The wilds of this world are just as harsh and twisted, the natives being the Un, faceless humanoids ravenously seeking an identity attack like hungry animals. Strange abominations spawned from pieces of the Ouroboros that fall to the ground like falling stars represent the greatest threat, seeming to have no goal other than to consume everything. Even the plants and animals are strange, and eating them only accelerates acclimation and have traits of twisting a person.

The only stable union is under the banner of Lord Halloesh, a king of the Nix, who carries a terrifying presence, ruthless but fair, with a goal of escaping this limbo and taking his followers with him.

Races:
Nix: Collective race of sentient beings that came here by various circumstances, be they human or otherwise, they are all Nix now. Typical physical traits are gray skin, black sclera, dulled/grayed hair color. Their memories of their lives before Nod are blurry at best, absent at worst. They always feel like something is missing and may have a hollow spot somewhere on the body from being in this world too long. The worst-off Nix become mutated or monstrous and go insane.

Un: Native race, typically humanoid with blackened bodies, dressed in rags and typically wearing masks in place of their absent faces. They seek memories like a dehydrated man thirsts for water, and will fight each other like wild animals for any chance to gain any. Some Un can speak coherently, and seem to think rationally, but those can be the most dangerous. Ruins littered about the world imply that they were once a thriving civilization... now wandering echoes of their former glory.
General Rules:
1) No godmodding, that means, do not determine the fate of other players or having one-hit-kills against stronger opponents.
2) Alternative magic system, elements are corrupted here by the nature of the world:
Light->Null
: An inverted light that freezes everything in stasis caught within in, typically from one eye that is corrupted. Limitation is that the gaze must remain constant, and suffers from the weaknesses of light, like being blocked by objects and opaque surfaces can reduce its effectiveness. Also can't be used to kill in and of itself.
Fire->Inverse
: The power to erase change with an inverted flame, it is a kind of reset switch in a concentrated area, an effect like fire in reverse. Broken objects can be repaired, and wounds can disappear. Generally a support element, and a stand-in for healing.
Wind->Zilch
: The wind elements becomes solid and harsh, like white claws or thorns, reaching out and clawing, leaving clean cuts where it strikes.
Earth->Distort
: Solidarity becomes weakened and malleable, the ability to twist and contort forms to one's whims, at its base the ability to weaken an opponent's armor or to bend weapons, at its height... a rarely ever mastered but terrifying element.
Water->Abyss
: Black and gelatinous, this element carries great crushing weight with traits that can be used to block or "consume" attacks and deal out weighty blows. Enough of this corruption of water drenching someone can bring even a mighty man to his knees from its weight.
Nature->Void
: The nothing, uncreation, typically an element not granted to people but a product of the world's current state.
3.) Have maturity, it is perfectly fine to use humor, just don't be entirely disconnected from other characters and be a solo act.
4.) Character layout:
Code: Select all

[b]Name:[/b]
[b]Age:[/b]
[b]Gender:[/b]
[b]Race:[/b]
[b]Height/Weight:[/b]
[b]Personality:[/b]
[b]Strengths/Weaknesses:[/b]
[b]Magic/Abilities:[/b]
[b]Gear:[/b]
[b]Brief History:[/b]
3 posts here • Page 1 of 1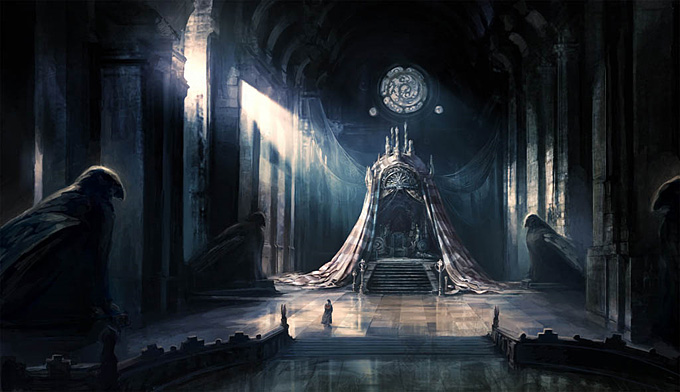 A kingdom, one of the few bastions of order within a warped and hostile world. Built from a need for some cause, some banner to serve under, the Nix Lords of times past, and mostly forgotten, built this kingdom into a stronghold, a sanctuary of sorts for those lost. May they been called tyrants in other lands, ruling strict, but here they were the most fair as well compared to the savagery that exists outside its walls.
Within these halls, the current lord, Halloesh, sits upon a throne made in part of gray wood and in the other of purple fabric. The throne was adorned in the chitinous remains of some serpentine creature, it's head, dangling atop the resting rail, had a strange blade held within its jaws, just within the lord's reach. Halloesh himself sat, leaned back and relaxed, a goblet in one hand of some fermented juice of a red fruit that grows in the sands that was deemed, at least,
safe enough
.
Today he had gathered his most loyal and most subservient. To his side, Cordelia, his most faithful, a form barely identifiable as human, adorned in a purple cotton cloak, body covered in silken cloth, face obscured by a sharp shiny ornamental metal mask where only a gleam of a blue eye is visible, and decorated in blades. She knelt there silently, as best she can without arms. She was always close, possibly the most truly loyal, not forged of fear but longing. A pathetic creature, some say.
"I hear murmurs,"
he begins, his voice deep and steady, echoing through the chambers and breaking the silence.
"...That I am without heir, that I will be the last lord. I will say, that is true."
There is a stir of confusion and disbelief. Even Cordelia shakes. But Halloesh taps the armrest of his throne and returns silence to the room.
"I will be the last lord, the last one of this long cold chapter,"
he continues, twirling his finger in his goblet slowly.
"I had a dream, that the moon falls and the sun rises, that the serpent is torn. As I bring order here, as my fathers before me brought structure in this desolate world, our dream of prosperity shall too be realized. For you see, my most loyal, that in this dream, a great many emerged from the sand, against the Un, against the Ouroboros, and the moon moved and the tides of the abyss stirred and became blue, and light, true light shone through the gray skies. Let it be known again, that I Halloesh will succeed where my predecessors failed, and you, who follow, shall stand tall upon those who fell before you. Our salvation will come soon, by our own hands. And this sword, Void Howl, passed down from the lord before me, is the key."
---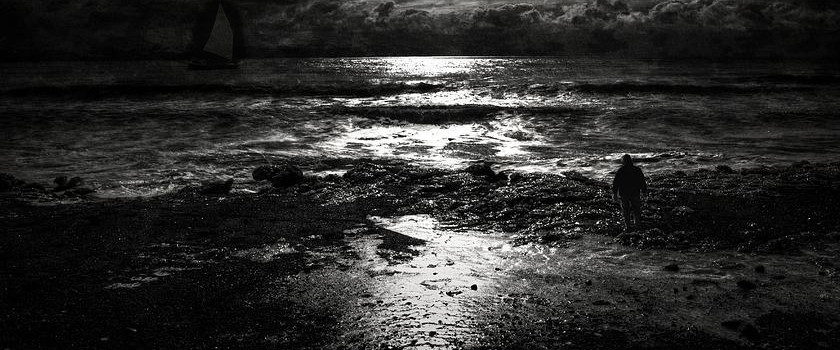 The Abyss, filled with thick black fluid, so deep, so infinitely deep. Structures in the horizon flicker with ghostly light, of some lingering phantasm of a former glory, now forever partially submerged and unreachable. The Un gather at the shores, shuffling back and forth without direction, eyes blank of various colors within the carved eyeholes of their masks. Directionless humanoid forms, some vaguer than others.
By the shore, gray withered and twisted white plants grow from the black rocks. A purple fruit sprouts from one of the white plants, one of the few sources of color in this monochromatic world, and the Un react almost immediately, and they all lunge towards it, each kicking, biting, and clawing at the other to grab hold of it. The Echo Fruit, as it is called, is said to grow full off memories that flow off the dark waters, refined through the strange plant. As they fight, the fruit is knocked away from the crowd and rolls to the bandaged feet of another figure, dressed in prisoner garb and laden with manacles and broken chains, standing there observing the fight. His mask is more ornate than the others, a fissure in it from some kind of impact, cracks near the mouth forming a crooked grin. They turn to look, as to their horror the figure leans over, and, with his manacle clad hands grips the fruit as best he can and lifts it up.
"Gosh, all this fuss over one berry? Didn't your mommies tell you to share?"
a jovial young man's voice emits. He grunts and writhes for a moment, a weird clicking and distortion surrounds him and his right green eye flickers out, and the other, a red one, glows in his left.
"Pathetic, I need not steal memories to make me whole,"
the figure interrupts himself, now with a colder tone.
"Witness what your struggles amount to."
The figure attempts to squeeze the fruit, the Un fall onto the ground in a pile, crawling over one another, whimpering and pleading incoherently, hands out.
"Be not so cruel to them, Engrinn, they know not what they do,"
a man's voice calls out from a short distance.
The figure, apparently named Engrinn drops the fruit and it rolls to the savage Un, and they return to their struggle over it. Engrinn quickly turns away from them, to another figure seated on a large black stone, tall and lanky, carving a mask with a strange black knife. Many come to know this enigmatic being as OttO, Oh-toe, the mask maker, the seer. His mask, long and birdlike, or mantid, decorated with its large eyes that stare off into different directions, forever fixed gazing off absently.
"You said my name, my name! You know me? Who I am? Tell me, tell me!"
the young voice excitedly exclaims, hopping about with hands out like a child wanting a gift.
"I know you by your mask, I carved it, I believe,"
OttO answers, continuing his carving.
"You know how memories are here, fleeting and easily—confused."
He chortles as his mask tilts to the side.
"I'm not playing your games, mask maker, you know something and I'll break your hands if your next answer is something cryptic,"
the cold voice of Engrinn says.
"My my, quite a schism you have, perhaps it is that..."
OttO starts saying, putting down the mask he is carving, and suddenly, abruptly, there is a distortion and he's gone, and his long fingers reached around to Engrinn's mask and traces the crack in his mask.
"...crack, right here."
Engrinn reacts by shoving against OttO and stumbling away to make distance. His eyes, both, flicker in confusion. He shakes his head as his head shakes violently. He holds his head as best he can, clearly in distress as distorted fragments flutter about his body.
"W̶̻̃ḧ̷̨
̸̲̍a̵̪̿t̶̝́
d̸̳͛ǐ̷͙d̶̢̾ ̵͈͌
d̷͕̈́ī̸̙d̴̡̾ ̶̛̣..!"
Engrinn shouts in a panicked distorted voice.
"Ah, it seems my prognosis is correct, I can fix it, of course,"
OttO says.
Engrinn begins to calm, bent over and holding his chest, his shaking eyes fixate on OttO, a confused emotion within them both.
"Y̸o̷u̷ ̵c̸a̵n̷?̵"
"I need some materials for such an intricate piece,"
OttO says, pointing out at the building sunken in the black waters.
"Old material... too bad none of us can swim in or or fly over it, hah hah hah! Oh, but I remember something... a Nix lord had a weapon carved from it—perhaps."
"It would... fix me? Make me whole..?"
Engrinn says, his voice becoming clear once more and hopeful.
"It would, but getting to it would require getting in, and as you know, you are not Nix... you are Un,"
OttO says, rapping his long spindly fingers on his head in thought.
"Oh, but unlike these poor fellows, perhaps you could lie, befriend one of them and claim to be Nix yourself."
"Lie, but that would be—
so easy,"
Engrinn says, his voice changing mid-sentence. H begins to turn away from OttO, towards the sands of Oblivion. He looks back once more at the mask maker.
"I retrieve this blade, and you will fix me? No tricks?"
OttO was no longer there, having disappeared without any trace.
"Right,"
Engrinn utters as he leaves on a trek towards Nix territory.
---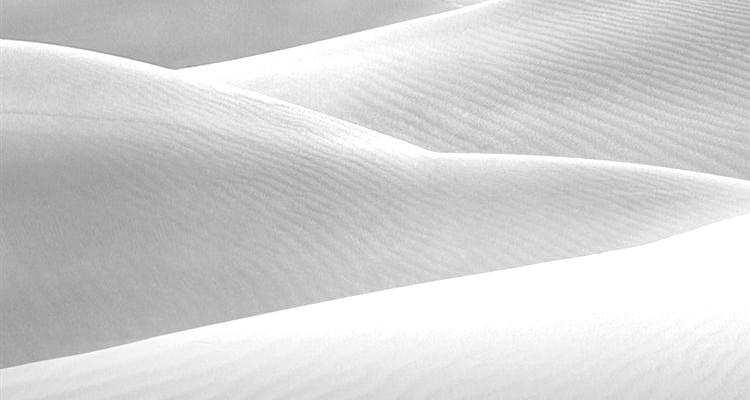 In these white sands, where a hollow wind blows across the dunes, life stirs in some strange way. Strange insects scurry, twisted animals stalk, and worst among them lies underneath, the spawn of the serpent waits for a terrible rain. But worse yet is what was once human, once Nix, now something else, twisted by the sands beyond recognition. And among these twisted is a feral king above the others. He once had a name, but now he is simply the Alto Diablos, the "Great Devil" of the sands.
Diablos served the previous lord, Halloesh's father, until he sought to make himself an usurper, a revolutionary for his fellow Nix. It was the then younger Halloesh who brought his undoing, striking him down and revealing his plots before his father. He wouldn't be executed, no, far too simple, he would face exile, to live or die in the cruel sands, to feed on the twisted beasts or starve. It changed him, and he became more twisted, and he forgot even his humanity. What still lingers, however, is
hate."Are you satisfied to sleep forever, oh king of beasts?"
OttO's voice calls out, as he appears atop a large dune. The sands shudder and a bulge beneath the sands rises, falls, and grow still again.
"Have you fallen so low, devil? Where's your pride? You once sought to bring change, and now you are satisfied to slumber? Perhaps the name Halloesh..."
The sands shake, the bulge beneath the sands rises, and there's a rumble. A large hand emerges, gray skin with long black nails, hardened with chitinous plates, and a form, tall and horrible pulls itself free of the sands, sand pouring off it. A silhouette of a horned head is seen, one broken off. It breathes heavily, resting on its knuckles as it bends over looking down at OttO.
"Ah, so you are awa-"
OttO begins, before Diablos quickly raises and brings down its fist upon him, and impact so hard and thunderous it sends ripples across the sand. He raises his fist and looks underneath it to see the crushed body of OttO only to find nothing there. He grunts in confusion.
"Did you know that Halloesh is now lord?"
OttO continues, prodding the already angry giant.
"Halloesh..?"
Diablos utters, before he audibly clenches his teeth and growls, the most human remaining aspect of him. He raises his head and howls out, his voice growing guttural.
"Ȟ̶̤ã̷͚l̵̝̚ľ̵͚ŏ̸̬e̶̘͛s̶̠̀h̴͇͐!̴̣̊"
"Ah yes, you do remember, don't you?"
OttO says, now standing upon Diablos's head.
"And look, accursed servants of his have entered your domain. You cannot allow yourself to be ousted once again, can you?"
---
3 posts here • Page 1 of 1
Arcs are bundles of posts that you can organize on your own. They're useful for telling a story that might span long periods of time or space.
There are no arcs in this roleplay.
There are no quests in this roleplay.
Here's the current leaderboard.
There are no groups in this roleplay!
Welcome home, Promethean. Here, you can manage your universe.
Arcs are bundles of posts from any location, allowing you to easily capture sub-plots which might be spread out across multiple locations.
You can create Quests with various rewards, encouraging your players to engage with specific plot lines.
Settings are the backdrop for the characters in your universe, giving meaning and context to their existence. By creating a number of well-written locations, you can organize your universe into areas and regions.
Navigation
While not required, locations can be organized onto a map. More information soon!
There are no groups in this roleplay!
By creating Collectibles, you can reward your players with unique items that accentuate their character sheets.
Once an Item has been created, it can be spawned in the IC using /spawn Item Name (case-sensitive, as usual) — this can be followed with /take Item Name to retrieve the item into the current character's inventory.
Give your Universe life by adding a Mob, which are auto-replenishing NPCs your players can interact with. Useful for some quick hack-and-slash fun!
Mobs can be automated spawns, like rats and bats, or full-on NPCs complete with conversation menus. Use them to enhance your player experience!
Current Mobs
No mobs have been created yet.
Locations where Mobs and Items might appear.
You can schedule events for your players to create notifications and schedule times for everyone to plan around.
Add and remove other people from your Universe.
The Forge
Use your INK to craft new artifacts in Sands of Oblivion. Once created, Items cannot be changed, but they can be bought and sold in the marketplace.
Notable Items
No items have been created yet!
The Market
Buy, sell, and even craft your own items in this universe.
Market Data

Market conditions are unknown. Use caution when trading.

Quick Buy (Items Most Recently Listed for Sale)
The white sands where one doesn't just get lost, but loses memories, expansive, littered with threats wandering its expanse.
The black ocean, littered with the ruins of a long forgotten advanced civilization that still flickers with echoes of a long forgotten yesterday. The weight of the abyssal sea makes even the most buoyant vessel sink like a stone.
Nix unified under a single banner with the promise of a better future, ruled by Lord Halloesh who sits upon a throne made of slain beasts.
None
Discussions
Topics

Replies
Views

Last post
Most recent OOC posts in Sands of Oblivion
"
Sands of Oblivion
"
This is a fantasy RP based in a strange world that exists outside existence. It is a mostly monochromatic void world where memories are a precious commodity and retaining one's humanity, not only survival, is the ever ongoing struggle.
"Human or otherwise, where you are from, where you once were, matters not, you are all Nix now."
Nix are the collective term of people who have become residents of this world, either by slipping through the cracks of space-time, a teleportation gone wrong, or were banished. The skin grays, sclera blackens, and a feeling of hollowness grows inside, and advanced cases begin to... become twisted, inner self being reflected outwards.
The Nix are not the only residents of this world, the native species, the Un, humanoid creatures without faces seek what little the Nix have left, those lingering memories, that identity, to fill the void. Most Un are practically feral, like ghouls traveling the wastes, and more gather as more Nix enter.