---
▇ ▇ ▇ ▇ ▇ ▇ ▇ ▇ ▇ ▇ ▇ ▇ ▇ ▇ ▇ ▇ ▇ ▇ ▇ ▇ ▇ ▇ ▇ ▇ ▇ ▇ ▇ ▇ ▇ ▇ ▇ ▇ ▇ ▇ ▇ ▇ ▇ ▇ ▇ ▇ ▇ ▇ ▇ ▇ ▇ ▇ ▇ ▇ ▇ ▇ ▇ ▇ ▇ ▇
---
---
▇ ▇ ▇ ▇ ▇ ▇ ▇ ▇ ▇ ▇ ▇ ▇ ▇ ▇ ▇ ▇ ▇ ▇ ▇ ▇ ▇ ▇ ▇ ▇ ▇ ▇ ▇ ▇ ▇ ▇ ▇ ▇ ▇ ▇ ▇ ▇ ▇ ▇ ▇ ▇ ▇ ▇ ▇ ▇ ▇ ▇ ▇ ▇ ▇ ▇ ▇ ▇ ▇ ▇
---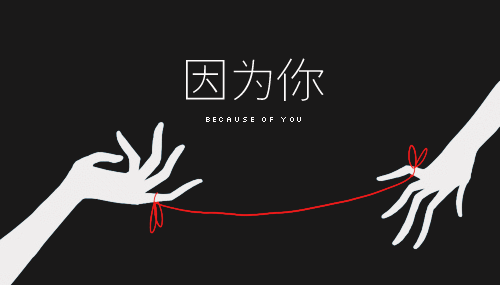 /dē′mən/
An evil spirit or fiend, sinister medium beings that stand between God and humanity, angels that had fallen from grace.
At the beginning, everything was nothingness. The universe was just blank, empty and hollow. How long had it remained that way was something that human's mind could never comprehend. Then, comes the unexpected advent of an omnipotent being. Some of us called Him the Almighty One, or the Creator. But no matter which magnificent titles we may have come up to honor Him, He is truly the one above all. A perfect, all-loving and all-knowing God.
With His miracle and grace at His disposal, God had lighten up the sparks of creation that had brought existences into the once empty void. Among one of His very first creations are the angels. Pure and good-hearted by nature, they are the proud followers of highest esteems who sworn to forever be under the servitude of their Father.
That is, until the appearance of God's most ambitious creation - humanity.
They were the lesser kind, they were weak and they were ignorant, yet more than any other beings that God had created, He endeared and treasured them. And of course, the angels couldn't throw away their pride, they refused to share the love of their Father with such a flawed kind. This belief poisoned the mind of a major population of the angels, and the serpent of envy had managed to found its' way into their hearts, corrupted them from within. It slowly made them forgetting the blessings that their Father had given them, and stripped them of their ability to love. Such, is the beginning of the fall of angels, and the birth of the demons, starting with the first and highest archangel.
With their twisted and sinister way, the demons easily tempted the humans into committing sins, thus leading to their downfall in front of God. But when God could intervene, it is already too late. The two creations He once believed to be the most perfected had turned out to be failures in the end. He have no choice, but to banish the demons into a realm where they have to suffer for eternity, claiming that they may never see His light again. Burned with blaze of vengeance towards their once beloved Creator, the demons, led by the ex-archangel who proclaimed himself as the King of Demons, sworn that one day they will take over the universe, to set everything back in its' supposed order.
And with that, comes the inevitable. After eons of preparation and gathering forces, the demons declared war against both God and those who were once their kin. It was the greatest war that had ever taken place. The war went on for centuries, or perhaps millennia. The whole universe was in chaos during the conflict, but in the end, the demons still couldn't overcome the magnificence of God. The King of Demons, along with many lesser fallen ones, succumbed to their fate with their failure to exact their vengeance, while the rest of them were held captive.
Would this be the a just end for the demons, those who have sadly fallen from grace?
---
▇ ▇ ▇ ▇ ▇ ▇ ▇ ▇ ▇ ▇ ▇ ▇ ▇ ▇ ▇ ▇ ▇ ▇ ▇ ▇ ▇ ▇ ▇ ▇ ▇ ▇ ▇ ▇ ▇ ▇ ▇ ▇ ▇ ▇ ▇ ▇ ▇ ▇ ▇ ▇ ▇ ▇ ▇ ▇ ▇ ▇ ▇ ▇ ▇ ▇ ▇ ▇ ▇ ▇
---
---
▇ ▇ ▇ ▇ ▇ ▇ ▇ ▇ ▇ ▇ ▇ ▇ ▇ ▇ ▇ ▇ ▇ ▇ ▇ ▇ ▇ ▇ ▇ ▇ ▇ ▇ ▇ ▇ ▇ ▇ ▇ ▇ ▇ ▇ ▇ ▇ ▇ ▇ ▇ ▇ ▇ ▇ ▇ ▇ ▇ ▇ ▇ ▇ ▇ ▇ ▇ ▇ ▇ ▇
---




/frăg′mənt/
A small part broken off or detached, an incomplete or isolated portion of something that used to be whole.
The answer is
no.
Even after all atrocities that the demons had caused, even though they have betrayed Him and turned away from His love, God, ever merciful, still wanted to save them, or what were remained of them. After all, they too are also His creation, and each one of them is a precious child of His. No matter what they may have become, He is willing to give them a second chance to regain their places by His side once more, just like how He had saved the fallen humanity from their sins.
God began by recollecting the remnants of quintessences of the King of Demon, as well as the demons who have died during the war, and formed them into a gigantic shard. Then, He shattered it into millions of fragments, and sent each of these fragments down to earth, where they were reformed and reincarnated as humans. He then set the demons who were being held captive after the war free, and told them to also descend from their realm, and from there, they will also begin their new lives among the humans.
While they wander the surface of earth, they must regain the grace that they have lost the moment they turned away from their Father and became demons, learn to open up their hearts, and learn how to love again, by finding and mating with the reincarnated fragment that He has destined for them. After their lives on earth end, if the demons succeed, they will become angels once again and enjoy the light of Heaven together with their mate for eternity, but if they fail, they will neither return to Heaven nor sent back to the inferno of Hell, but simply faded away from existence and become nothingness.
The demons all descended. Some of them accepted the offer of God wholeheartedly, they have fulfilled their mission and have found their salvation, while some completely rejected God's words, and eventually suffered from a fate that is worse than death. Nonetheless, ever since the coming of the demons and the fragments onto earth, the hierarchy of society has changed completely. The demons are regarded as the
Alphas
, the fragments are the
Omegas
, and everyday normal humans are called the
Betas.
And so, our story begins. Four Alphas have found themselves in Tokyo, Japan - one of the most crowded and energetic metropolises in the world. Each have their own different path and have led a different life in this world, yet they have one thing in common: they are still on the search for their own destined mates somewhere in this big city. Little do they know that soon, very soon, they will face the fated encounters of their lives.
Unlike their previous lives, the life of a human is never an easy ride. Even if they could find the fragment who is their destined one, the demons will find that the path for love to blossom in their hearts once more will be rocky and full of obstacles. Would these eight young people manage to find what they are lacking in each other? Would they have the courage to accomplish the test of God himself?
Only time will tell...
---
╔═════════════════════════════╗



XX


╚═════════════════════════════╝
XX
X
ROLE
Alpha One
GENDER
Male
FACE CLAIM
Lawless
STATUS
Taken by
Phantom's Sword
╔═════════════════════════════╗



XX


╚═════════════════════════════╝
Xi
X
ROLE
Alpha Two
GENDER
Female
FACE CLAIM
Alex Benedetto
STATUS
Taken by
Reliquary
╔═════════════════════════════╗



XX


╚═════════════════════════════╝
Xi
X
ROLE
Alpha Three
GENDER
Male
FACE CLAIM
Hiroomi Nase
STATUS
Taken by
StarlightPrincess
╔═════════════════════════════╗



XX


╚═════════════════════════════╝
Xi
X
ROLE
Alpha Four
GENDER
Female
FACE CLAIM
Shinobu Oshino
STATUS
Taken by
Reliquary
╔═════════════════════════════╗



XX


╚═════════════════════════════╝
X
X
ROLE
Omega One
GENDER
Female
FACE CLAIM
Sena Kashiwazaki
STATUS
Taken by
Elision
╔═════════════════════════════╗



XX


╚═════════════════════════════╝
X
X
ROLE
Omega Two
GENDER
Male
FACE CLAIM
Yogi
STATUS
Taken by
Kapento
╔═════════════════════════════╗



XX


╚═════════════════════════════╝
X
X
ROLE
Omega Three
GENDER
Male
FACE CLAIM
Karoku Arumerita
STATUS
Taken by
Chrian Blaire
╔═════════════════════════════╗



XX


╚═════════════════════════════╝
X
X
ROLE
Omega Four
GENDER
Female
FACE CLAIM
Hana Mutou
STATUS
Taken by
Chameleon Tea
X
X
X
i. Reservation
Please direct all your reservations or any question you have into the OOC thread, as I will not accept reservation through PMs. Mind you, this is NOT first come first serve, since I want to give everyone a fair chance to participate and show their skills. You will have 24 hours to submit in a WIP and 4 days to finish your character. I don't want to see anyone submitting it just for fun and then disappear completely. And please, be sure to read the Extra Information topic in the OOC carefully before making a character.
ii. Commitment
I have to
emphasize
that I'm
very incredibly immeasurably
sick and tired of the lack of commitment of the people on this site. I understand how much dreaded real life can be and it can affect the posting frequency. But please,
please
make sure that it doesn't get in your way too much that you have to completely vanish without a good reason. If you're too busy a person, then this RP is definitely not for you. That being said, unless given satisfying reasons, I will give the deadline of
ONE WEEK
for every post. If I didn't hear anything from you afterward, even in the OOC thread, then I will not hesitate to exempt you from this RP. I can't afford to let my baby die just because of
one
person anymore.
iii. Literacy
This is going to be a semi-literate to literate RP. English isn't my mother tongue either so making some small mistakes here and there is completely acceptable. However, constant grammar mistakes will not be tolerated. Please make your CSs, as well as your posts, clean and easy to read, with hex codes that are not too illegible. Prettiness is also a plus point ~(˘▽˘~).
iv. Face Claims
I'm pretty sure that when you've made it this far, you'll see that only anime FCs are accepted. This setting is in the modern world so be sure not to choose any FC that belonged to the ancient times. Be creative in your choices and
please post a GIF or a small picture of your FC in your reservation.
v. Content
Although there's going to be a lot of intimacy going on in this RP, please resist the urge to write anything that explicitly depicted sex scenes. Faded to black or keep it in your PM if you must. Following the site's usual rules: no godmodding, metagaming, etc. You also have to write at least 300 words per post.
vi. Interaction
Dramas and stuffs between characters are what this RP made of and things couldn't get interesting unless they get a little stormy, isn't it? :P Please don't just have your characters interact with only one or two people. We're all friends here so arguing and fighting in the OOC thread are strictly no-no. If I saw a fight started up, I won't hesitate to kick you out. If you have problems with your fellow RPers, take it into PM.
That's all about the rules you got to gone through. I know it's tedious, but I'm very glad you've made it this far. Just to ensure you really have gotten through them all,
please post a link of the song that's going to be your Theme Song in the reservation post
. I hope we can have a lot of fun while making this baby works (*´▽`*)
X
X
X
X
X
Taking place in...
13 posts here • Page 1 of 1
13 posts here • Page 1 of 1
Arcs are bundles of posts that you can organize on your own. They're useful for telling a story that might span long periods of time or space.
There are no arcs in this roleplay.
There are no quests in this roleplay.
Here's the current leaderboard.
There are no groups in this roleplay!
Welcome home, Promethean. Here, you can manage your universe.
Arcs are bundles of posts from any location, allowing you to easily capture sub-plots which might be spread out across multiple locations.
You can create Quests with various rewards, encouraging your players to engage with specific plot lines.
Settings are the backdrop for the characters in your universe, giving meaning and context to their existence. By creating a number of well-written locations, you can organize your universe into areas and regions.
Navigation
While not required, locations can be organized onto a map. More information soon!
There are no groups in this roleplay!
By creating Collectibles, you can reward your players with unique items that accentuate their character sheets.
Once an Item has been created, it can be spawned in the IC using /spawn Item Name (case-sensitive, as usual) — this can be followed with /take Item Name to retrieve the item into the current character's inventory.
Give your Universe life by adding a Mob, which are auto-replenishing NPCs your players can interact with. Useful for some quick hack-and-slash fun!
Mobs can be automated spawns, like rats and bats, or full-on NPCs complete with conversation menus. Use them to enhance your player experience!
Current Mobs
No mobs have been created yet.
Locations where Mobs and Items might appear.
You can schedule events for your players to create notifications and schedule times for everyone to plan around.
Add and remove other people from your Universe.
The Forge
Use your INK to craft new artifacts in Sanguinem Foederis. Once created, Items cannot be changed, but they can be bought and sold in the marketplace.
Notable Items
No items have been created yet!
The Market
Buy, sell, and even craft your own items in this universe.
Market Data

Market conditions are unknown. Use caution when trading.

Quick Buy (Items Most Recently Listed for Sale)
None
Discussions
Topics

Replies
Views

Last post
Most recent OOC posts in Sanguinem Foederis
There have been no posts in the OOC topic for this roleplay!