---
---
●
●
●
EVELINA
FALK
XX
|
Alias(es)
|
Age
|
Gender
|
Occupation
|
Role
|
Ethnicity
|
Sexuality
|
❧
|
|
Plant Lady, Evie, Eva
|
❧
|
|
Twenty
|
❧
|
|
Female
|
❧
|
|
Botanist & University Student
|
❧
|
|
Omega One
|
❧
|
|
Swedish
|
❧
|
|
Bisexual
---
---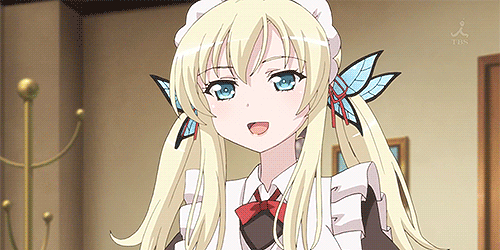 A petite girl to say the least, Evelina stands at just 150cm tall and weighing in at 43.5kg. Her hair is a light shade of blonde that's normally left down or pulled up into two neat pigtails. Two blue butterfly pins decorate her hair at all times, though often times she'll only wear one and swap them out. Her eyes a shade of pale blue that stand out against her milky white skin.The woman is a bit of a fashion addict, though her tastes tend to be a bit more to the unorthodox side of things. While she does dress like a normal person for school and when she's trying to make a good impression. Your chances of seeing her in a cute summer dress are about the same as seeing her frolicking around town dressed like a space alien.
---
---
With an attitude resembling that of a small child, Evelina's mood is subject to change at the drop of a hat. Despite having graduated high school a full five years early, she's often described as the dumbest smart person you'll ever meet. Extremely gullible and excessively optimistic, the girl comes off as a bit of an airhead. The woman gets a bit too emotionally invested in things, easily moved to tears over small things that most wouldn't bat an eye at. Whether they're tears of happiness or sadness. She has always had a bad habit of getting distracted, wandering off to strange parts of town far more often than anyone in their right mind ever should. This has lead to her being robbed so many times that she's become numb to it, practically handing her wallet to anyone that approaches her. Studying several years ahead of kids her own age, she never really had much of a chance to enjoy her youth, lacking a lot of the experiences normal children have. One of such things is her lack of having a boyfriend, which lead to her obsession with otome games and the like as a child that she never quite grew out of.
---
---
Evelina has always loved plants, raising her own garden in her apartment in addition to the one she has at her university. She adores otome games and everything related to them. Her favorite color is blue and she harbors a particular fondness towards blueberry bagels.
Caterpillars are, and always have been one of Evie's biggest nuisances, and anything that bothers her plants for that matter. She doesn't care much for spicy food, though she'll eat it and do her best to conceal her watering eyes. Swimming scares her since she never learned how.
---
---
Born to a set of Swedish Aristocrats, everything Evie could have ever wanted as a child was handed to her on a silver platter. It was every child's dream, all the toys and treats that money could buy. However, her parents were rarely around, leaving her to be raised by the house staff. Nonetheless, the girl carried a determination to please her parents and poured it into her school work. By the time she was five she was studying at a level on par with kids almost twice her age.

This carried through until the girls eventual graduation at the age of thirteen. While her parents weren't quite ready to let their barely teenage daughter wander the globe quite yet, they demanded that she stay with them for another year while she started classes at a local college. Bored out of her mind in classes that were easy to pass, she became obsessed with otome games and their country of origin. By the time it was time to select where she would study the next year, having sorted through acceptance letters from hundreds of universities that had heard of the prodigy, of course she picked the one that would take her to the country she adored.
---
---
character sheet - StarlightPrincess
modified by - Chrian Blaire
character - Elision
inspiration - Elision ; 猫ババ
face claim - Sena Kashiwazaki
hex codes - PowderBlue & LightSalmon