Based on the premise of Sword Art Online. This will not contain any of the characters from the actual show but more based on what happened in the show. You're just a regular person who recently bought a new virtual reality game. You never would have thought someone would do exactly what they did the last time - especially after what happened to the first company. Sure enough though, as soon as you put on your VR helmet and login you check to see if there is a logout option- there isn't. As soon as you notice your character/you receive a PM stating to meet in the main courtyard of Helmfirth Island. You can either choose to ignore the message, or go to the courtyard and see what this is all about - the choice is yours.
The dungeons here in Helmfirth are located in a circular room that has different "hallways" that lead off of it and to the entrance. Below is a picture illustrating the hallways.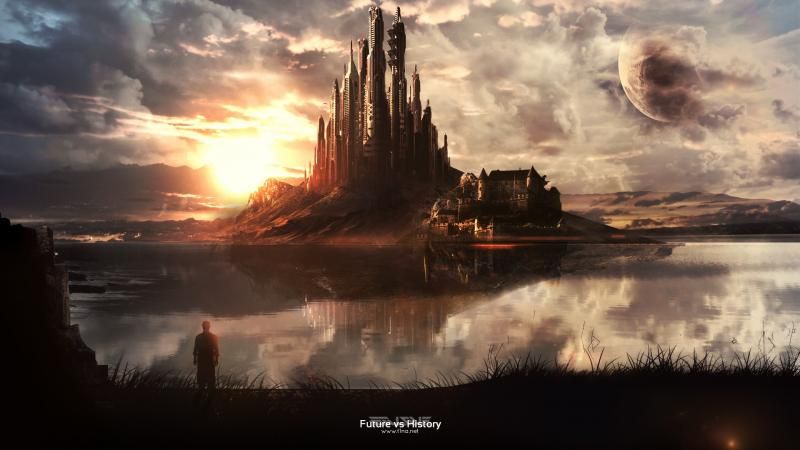 One Safezone Below Helmfirth Island
Hallway Leading to Dungeon
Outside of Safezones - They are dark and dangerous
More information will be added later and as needed
Character Sheet
Basics:
Name:
Age:
Gender:
Race:
Ethnicity:
Sexuality:
Location Outside of Game:
Location in Helmfirth:
Specialty: (e.g. duel-wield, one-handed swords, hand-to-hand, healing, etc)
Physical Descriptions:
Weight:
Height:
Body Type:
Hair Style:
Appearance [Pictures are very welcome, with a description as well though]:
Scars:
Tattoos:
Piercings:
Clothing:
Eye Color:
Hair Color:
Personality
(Tell the good, the bad, and the ugly about your character. Pet peeves and little quirks are great.)
Any extra information you want to add
1. Please be descriptive in your posts, and try to post 7-10 sentences minimum per most. I understand that sometimes you will have writers block.
2. Try to stay with the roleplay, if you can't, please let me know.
3. Please try and post once a day, or every other day at a minimum.
4. Romance is encouraged, but don't go overboard, it's still a battle roleplay in the end.
5. Cussing is also allowed, again, don't go overboard.
6. No godmodding.
Taking place in...
There are no characters in this universe yet!
0 posts here • Page 1 of 1
0 posts here • Page 1 of 1
Arcs are bundles of posts that you can organize on your own. They're useful for telling a story that might span long periods of time or space.
There are no arcs in this roleplay.
There are no quests in this roleplay.
Here's the current leaderboard.
There are no groups in this roleplay!
Welcome home, Promethean. Here, you can manage your universe.
Arcs are bundles of posts from any location, allowing you to easily capture sub-plots which might be spread out across multiple locations.
You can create Quests with various rewards, encouraging your players to engage with specific plot lines.
Settings are the backdrop for the characters in your universe, giving meaning and context to their existence. By creating a number of well-written locations, you can organize your universe into areas and regions.
Navigation
While not required, locations can be organized onto a map. More information soon!
There are no groups in this roleplay!
There are no characters in this universe yet!
By creating Collectibles, you can reward your players with unique items that accentuate their character sheets.
Once an Item has been created, it can be spawned in the IC using /spawn Item Name (case-sensitive, as usual) — this can be followed with /take Item Name to retrieve the item into the current character's inventory.
Give your Universe life by adding a Mob, which are auto-replenishing NPCs your players can interact with. Useful for some quick hack-and-slash fun!
Mobs can be automated spawns, like rats and bats, or full-on NPCs complete with conversation menus. Use them to enhance your player experience!
Current Mobs
No mobs have been created yet.
Locations where Mobs and Items might appear.
You can schedule events for your players to create notifications and schedule times for everyone to plan around.
Add and remove other people from your Universe.
Orphanage
By marking a character as abandoned, you can offer them to your players as pre-made character sheets.
0 sightings
Spade
played by xXcandlejackXx
" We all go bad sooner or later, but we also remember our friends. "
The Forge
Use your INK to craft new artifacts in SAO: A New Beginning. Once created, Items cannot be changed, but they can be bought and sold in the marketplace.
Notable Items
No items have been created yet!
The Market
Buy, sell, and even craft your own items in this universe.
Market Data

Market conditions are unknown. Use caution when trading.

Quick Buy (Items Most Recently Listed for Sale)
There are no characters in this universe yet!
None
Discussions
Topics

Replies
Views

Last post
Most recent OOC posts in SAO: A New Beginning