⌈
Name
⌋
Emilia Torres
⌈
Age
⌋
27
⌈
Gender
⌋
Female
⌈
Sexuality
⌋
Closet homosexual. Facing enough discrimination as is for both her gender and her ethnicity, Torres has decided to keep her sexuality a closely guarded secret.
⌈
Occupation
⌋
Former NYPD Police Officer, BAU Rookie Field Agent
⌈
Appearance
⌋
Hair:
Black, Straight, Shoulder length. Worn in tight bun or pony tail while on duty.
Eyes:
Brown, like dirt, not chocolate.
Build:
Athletic, compact, lean
Skin Tone:
Medium-light tan
Height:
5'7"
Weight:
125
Handed:
Right
Scar Tissue:
Knife wound on back of left bicep, bullet wound on right upper breast, knife wound between right thumb and index finger. Various smaller scars.
Description:
Torres is somewhere between intimidating tomboy and lovable, bumbling girl next door. She's been in more than a few fights, that much is obvious from the scars, and the way she caries herself suggests police training and experience. Her attitude, however, is far from that. Outside of work, she's loud, awkward, and just a little ditzy. Her face, matching the rest of her body, is small, and her jawline is slim and almost angular. Her nose is small and pointed, and only slightly upturned, and her ears, while relatively small, are bigger than she would have liked. Her brown eyes are the color of fresh dirt, gleaming with excitement any time she gets to discuss a topic she loves, and her small, thin lips are more often than not twisted into a goofy smile. When it gets down to it, she has a certain hardness to her, but more often than not she's lighthearted, approachable, and eager to make you laugh.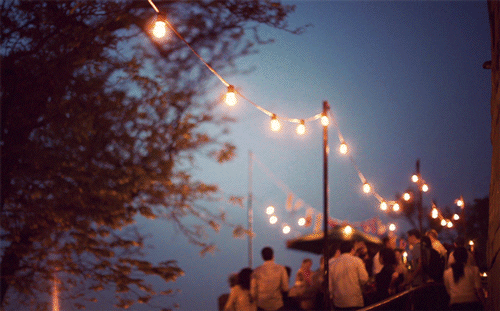 ⌈
Personality
⌋
Torres grew up in a strict household where, if you didn't work, you didn't eat, and as much as she now dislikes her parents, that ethic has stuck with her. She's a firm believer in putting in the effort to get the job right the first time, and that has made her somewhat of a perfectionist. She graduated top of her class in police academy not because of raw talent, but because of hard work and effort. Her parents were also a very strict pair of Catholics, and when she came to terms with her own sexuality at a relatively young age, she decided it was best keep it to herself. Having hidden it for so many years, she's apprehensive about sharing that secret with anyone, despite the fact that it's far more widely accepted now. All that secret keeping had another adverse affect as well; Torres has trouble conveying her emotions, and prefers to keep them bottled up than let them out and deal with them.
This introverted personality has made it difficult for Torres to make friends, but not impossible. She was never popular in high school, but she played several sports and spent a lot of time in the library, so she became friends with more than a few colorful individuals. Her police training in dealing with people has boosted her confidence enormously, and now she will even go out of her way to make friends with someone.
Habits:
-Rubbing the scar on her hand when thinking.
-Cracking her fingers/other joints loudly, often without realizing it.
Hobbies:
-Reading bad sci-fi
-Corny romance movies
-Sport shooting
Positive Traits:
Intelligent + Hardworking + Friendly
Negative Traits:
Romantically Awkward - Workaholic - Trouble voicing her feelings
⌈
Likes
⌋
-Reading
-Sport shooting
-Taller girls
-Cats and small dogs
-Messy food, particularly chili cheese dogs and sloppy burritos
⌈
Dislikes
⌋
-Criminals
-Extremely political or religious people
-Her parents
-ice cream and cakes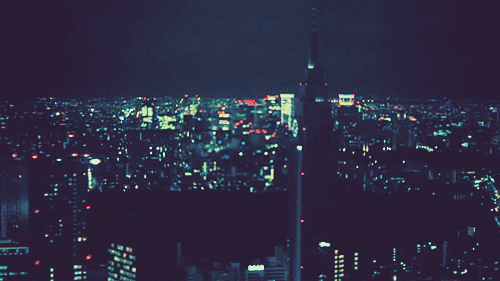 ⌈
History
⌋
Emilia Torres was born in Brooklyn, New York to David Torres and Michelle Torres, an electrician and a bank teller, respectively, and was the fourth child of four. Growing up with three older brothers was a pain in and of itself and Torres, while no expert on the field of human sexuality, has a nagging feeling that it had at least something to do with her attraction to women.
Her parents were the strictest sort of Catholic, and in fact her first memory was of a church service. Though, she admits, she believed as much as any child of religious parents did while she was young, her faith began to waver in her early teens. That she was discovering her sexuality at the same time as she finally began to comprehend the nuanced aspects of the bible must have simply been coincidence. Despite a growing lack of faith, however, she was forced to keep up appearances for fear of her parents, who were as hardcore as the come, and every time she heard her father growl an anti-gay pejorative whenever they passed anyone even remotely flamboyant, she felt a little seed of resentment inside her grow a little bigger.
She had no interest in hearing the same things at school than she did at home, so she d decided to just stay quiet about it all together. That ended up working for her, in the short term at least, and she managed to make more than a few close friends. In fact, as she dove into sports and academics, and did well, she began to prefer school to home. By the time she graduated high school, she was more than ready to move out and go to college, but unfortunately, although she had the grades to get into most schools, she qualified for a surprisingly small amount of scholarships, and her parents, taxed from raising four children, were in no position to help her out, so she was forced to enter the working world with no college experience.
Her father, pushing her to get a respectable career after working three years as a waitress, she eventually found herself enrolled in police academy. The academy was a lot like school, and it was there that she truly excelled. She graduated top of her class, and rather than get assigned to a precinct out in the boonies, Torres was assigned to the 6th precinct, located in Greenwich Village.
She spent six years there, taking classes part time until she earned first her associate's degree and later her bachelor's, in criminal psychology. It was a rather common degree for police officers to obtain, but it was helpful, and at 26, she was promoted to detective. Her rise was, for lack of a better word, meteoric, and virtually everyone said she'd be Lieutenant by 35. As much as she wanted that, there was an opening in the FBI's Behavioral Analysis Unit. She tried for it, got in, and moved to Virginia, incidentally glad to be somewhere far away from her parents. [/center]