"Fear? Just another word for motivation baby."
---
Full Name:
"Pronounce it right." Adalind Shayla Rose Parks. [ Add-uh-lyn-d ] Yes, it's a long name, and she prefers to keep the middle name "Shayla" to herself, because that was her mother's name.
Nickname:
"I have a name for a reason. Use it." Adalind typically hates nicknames, however, she will answer to Addie or Ada, but those are the only two she'll accept. If you want to piss her off, the fastest way to do so is to call her "babe", "honey", or "baby". To her, those are names a guy gives you when he doesn't feel the need to bother remembering your name. If you're going to give her a nickname, it might as well be meaningful, and unique to her, that way she knows you want her in your life. Never call her by a nickname you could give to just anyone. However, despite this rule of hers, she uses these names for other people often. Why? Because she never expects them to stay in her life. | Due to her uncanny ability to blend with shadows in her wolf form, she's been nicknamed Shadow or Shade.
Age:
"Too young to have any fun. Legally anyway." Seventeen years-old, though looks a little older, allowing her to get away with a lot.
Gender:
"All female baby. Need proof?" Female
Role:
"I may have been adopted into this position, but that doesn't mean I don't deserve it." Beta | Candice Swanepoel
---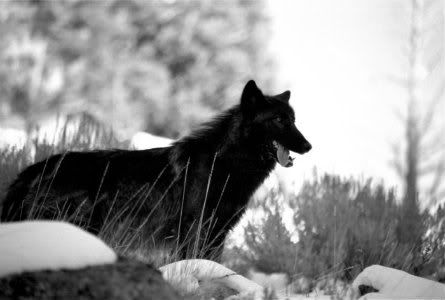 Hair color:
Adalind's hair is bright golden blonde. People say she needs to lay off the dye, but this is actually her natural hair. In the summer, it's bright platinum due to the sun bleaching it, while in the winter, spring, and fall, it has darker blonde, caramel brown, and gold low lights streaking through the under layers. It's soft, and extremely long. Sometimes she straightens it, a process that takes hours, but sometimes she leaves it in natural waves. Very rarely will she curl it, but when she does, long blonde ringlets spiral down to her hips. She's very fond of the length of her hair and would never cut it. Naturally, it's just past her hips. Her bangs sweep gently across her forehead to the right, framing her face.
Eye color:
Icy, vibrant blue. They're extremely pale on the inside, with dark cobalt rings around the outside, and veins of the same color running throughout, looking like shattered ice. They're rather large on her face, and paired with her fair skin and bright hair, make her look doll like, and innocent, something she definitely does not deserve, but uses to her advantage often. People tend to underestimate her, because her large eyes make people think she's helpless and kind, especially when that's what she wants them to think, because she's an expert at putting any emotion she wants into her gaze. Their unusual color is quite captivating, as there is a lot of contrast between the dark cobalt blue, and the much much paler, icy, almost-white, blue. In her wolf form, these eyes stay the same, standing out in huge contrast to her dark fur.
Skin tone | Coat color:
Creamy peach, with pink tinted cheeks. | Deep, pure black, allowing her blend with shadows. However, her tail's tip is dipped in white, as are her right ear, and the toes of her front paws.
Build:
Small and petite, though her muscles are toned, and she is extremely quick. She has small, delicate features, appearing breakable and fragile. However, she has the appropriate curves for a girl her age. Despite this, she is quite tall, being model height, standing at 5'8" | In her wolf form, she's still extremely petite, but with long legs for running. Despite her smallness, do not underestimate her, she's extremely quick.
Tattooes/Piercings/Scars:
"Yes, the 'perfect little princess' has tats and piercings. Get over it." Ada has two tattoos, and several piercings. Her first tattoo is simple, yet powerful to her. It sit's along the waistline of her jeans, on her lower abdomen, reading: "I am the hero of this story, I don't need to be saved." Her second tattoo is small, and it's a tiny printed date that sits between her shoulder blades, with two small paw prints on either side. This is the date of her mothers death. As for piercings, she has both ears pierced once, her belly button pierced, and her left ear pierced three times in the cartilage. Finally, when it comes to scars, she has one, along her left collar bone, that she got in a fight as a wolf, that had nearly killed her.
Overall appearance:
"Careful now, looks can be deceiving." Ada has a cute, put-together look about her, despite what her personality is. She practically radiates confidence and it shows in the way she walks and talks to people. She doesn't care what others think of her and she reflects that in her outward appearance, wanting everyone to see her for who she is. If they don't like it, it's their problem. Ada has long bright blonde hair that hangs down to her hips. It's soft and sways when she walks in gentle waves, making look like she sleeps in large rollers every night. It's both highlighted and lowlighted, with many different tones of caramel, gold, white-blonde, and even auburn. Her platinum hair frames a smooth, pale face with a sharp, defined jaw and high cheekbones. Her skin, paired with her hair make her look very pale, but not unhealthy. Under thick eyelashes, Addie has shocking eyes and together with her small frame, light wavy hair, and pale skin, these eyes make her look like a porcelain doll. A look that gives her an innocence she most definitely does not have. She uses it to her advantage often, to get out of trouble.

As for body type, Adalind has all the appropriate curves for a girl her age. She's not remarkably curvy, but she's not a flat board either. She has small bones and a slim figure. Much like a doll, she looks small and fragile with a delicate form. Much unlike a doll though, Adalind is strong for her size, able to move with exceptional speed and balance. She knows her weaknesses and strengths and when fighting, is quick to utilize them, making her shockingly tough.

When it comes to style, Ada is very put together, even though it clashes with her personality completely. On the outside, she appears pretty, and perfect, while on the inside, she's a tornado, waiting to be unleashed. When around her family, she dresses practical, and classy. When in school, or out in public, she bends the dress codes as far as possible for a hot, but classy look. She's the trend setter. The one the other girls follow and envy. When around her friends or just running errands though, she's more laid back with her style. And finally, when going out for a night on the town, causing trouble, her clothing can easily be described as revealing, and borderline slutty.

In her wolf form, her coloring is quite the opposite of her human form. While her human form is icy, pale perfection, her wolf form is deep and dark. Her fur is the deepest shade of black, and quite short, giving her a sleek, smooth appearance. However, she is not completely black. Her right ear, tip of her tail, and toes of her front paws are all a bright, snowy white. In her wold form, much like her human form, she is small and lithe. She walks with grace, and her small body allows her to move quickly. She has thin, long legs, and small paws. Her legs, being so long, are extremely muscular, allowing her to leap much farther and higher than the average wolf. Her eyes remain the same in her wolf form, standing out against her dark fur, creating an even more shocking affect than in her human form.
---
Not just another pretty face
Personality:
Independent
[in-di-pen-duhnt]
Adjective
1. Not influenced or controlled by others in matters of opinion, conduct, etc.
2. Thinking or acting for oneself
3. Not subject to another's authority or jurisdiction
4. Not influenced by the thought or action of others
5. Not relying on another or others for aid or support.
6. Not depending on something/someone

"Trust me. I'm not someone you want to be messing with, sweetheart." Adalind, is, just as she says, not someone you want to mess with. She is tough as nails, despite the "perfect little princess" act, she plays. She is very manipulative and tricky, and, even if you don't think she's a threat, you should be afraid of her, because she'll hold a grudge. She may not get you right away, but she'll get you eventually. She's big on revenge. Sometimes, her revenge is public, and embarrassing, allowing everyone to see, sometimes it's much deeper than that, more sneaky, hidden, and behind the scenes, but she always gets her way. She's the type of girl who'll ruin you with a single sentence, who will keep you around long enough only to get what she wants from you before kicking you to the curb. Yet everyone wants to be close to her, because no one wants to be on her bad side, and everyone wants to remain on her good side.

Ada has not had it easy, and that takes a toll on her personality, making her tough. It's nearly impossible to break her, and once you have, almost impossible to get her to show any signs of it. Some say she's fearless, but really, she's just good at hiding her fear. She's a master of deception. Her whole life has been nothing but a lie. In public, she's always been the popular girl. The one everyone wants to be. She had all the boyfriends, the beauty, the friends, the hair. She was perfect. Her life was perfect. Everything about her was perfect. So she was happy, right?

No. This is just the outside of Ada. The first layer of the onion, it is a part of her, but not the whole her. She's the popular, bitchy girl, sure, but there's much much more underneath. However, she finds it easier just to give people what they want. To be what they want her to be. In a position of authority, everyone wants you to be something, so she gives it to them. She plays along. She gives people what they want. It's easier than being who she really is, and being rejected, or dealing with all the shit she'd get.

Really, Ada just likes to rebel and be free. She wants to do what she wants to do, when she wants to do it. No questions asked. Her tough shell protects her from being hurt, and she nearly never let's anyone through. It takes a lot for her to open up, and be herself with someone. A lot. She's sarcastic, and blunt, but not stupid. She has a filter and knows how to hold her tongue, but also knows how to use it to inflict the most damage possible. Her tongue is a bitter weapon. She's an expert at hurting, manipulating, cheating, and enchanting people, with nothing but words.

Words, and her incredible empathy. She sees into people. See's what they want, what they fear, and knows how to give it them. She's a hard person to figure out, and as soon as you think you've done it, she changes. Adalind, despite all this toughness, does not often show this unless enraged, afraid, or hurt. Ninety percent of the time, she's playing the role of "happy little popular girl," giggling, rebelling, and having a good time. But as soon as you cross her, hurt her, or scare her, those walls slide right up, and she's locked down tighter than a safe. She's titanium strong, and good at hiding fear with sarcasm and whit.

Despite all this though, getting to know Adalind really is worth while. Don't let her intimidate you. For all her protection, she's just looking for someone to care about. Someone who's not afraid to push her, to push down her walls. Who'll refuse to go, no matter how many times she pushes them away. She's not looking for sweet, kind, gushy relationships. She's looking for someone who cares enough to yell at her. To push her to be herself. When she let's you in, though it may take a lot, she's fiercely loyal, and would lay her life on the line for you. She also has a soft spot for kids and animals, because they're innocent. When innocence is threatened, she's not afraid to step up and defend it.

Adalind is extremely self-preservant and independent. She puts her own self preservation before everything and everyone, not caring who she has to knock down in her way, the lies she has to come up with, or the hearts she has to break to get what she wants, or to keep herself safe. Some would say she's ruthless, or emotionless, but this is far from the truth. She is actually just has a hard time trusting. She tries her best to do right by people, but she has a hard time letting down her guard. She's locked up tighter than a vault, and, though it is possible to crack her code, most people don't even attempt it. She's had a rough life, but she makes the most of it. That's what she does. Makes the most out of terrible situations. Her solutions may not be the best in the long run, leading to more suppressed feelings than anything else, but she'll do anything for a quick fix.

Addie is a tornado, all wrapped up in a pretty package. A rose, pretty and delicate looking, but protected by thorns. You have to do a little work, taking off those thorns, but in the end, it's all worth while. In all, Ada is tough-as-nails, and someone you probably don't want to mess with, but if you push past her protective shell, you'll see that there's really someone worth while underneath.
---
Not that it's your business, but..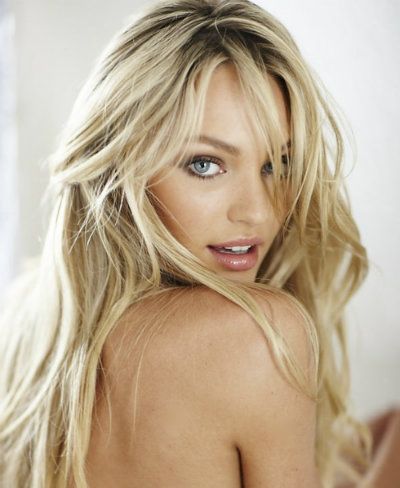 Likes:
"I like a lot of things, but let's face it. If I don't like you- you're fucked."
❤ Being left alone when she wants it
❤ Boys
❤ Kissing
❤ Feeling needed
❤ People who understand her
❤ Quiet
❤ Strength
❤ Her wolf form
❤ Succeeding
❤ Parties
❤ Alcohol
❤ Smoking when stressed
❤ Attention
❤ Getting what she wants
❤ Having the freedom to do what she wants
❤ Feeling important
❤ Succeeding
❤ Parties
❤ Breaking the rules
❤ Swimming
❤ Chocolate
❤ Beaches
❤ Dogs
❤ Fast cars
❤ Wine
❤ Warmth
❤ Weekends
Dislikes:
"That depends. How much time do you have?"
✗ Being told what to do
✗ Being used
✗ Annoying people
✗ Whinny people
✗ Clingy people
✗ Feeling restrained
✗ Being looked down on
✗ Loneliness
✗ Feeling restrained
✗ Rules
✗ Losing
✗ Thunderstorms
✗ When people try to control her
✗ Failing those she cares about
✗ Being looked down on
✗ Being ignored
✗ Healthy food
✗ Failing her pack
Fears:
"Fear? Just another word for motivation baby."
☠ Falling in love
☠ Getting hurt
☠ Nightmares
☠ Loneliness
☠ The dark
☠ Thunderstorms
☠ Failing her pack
---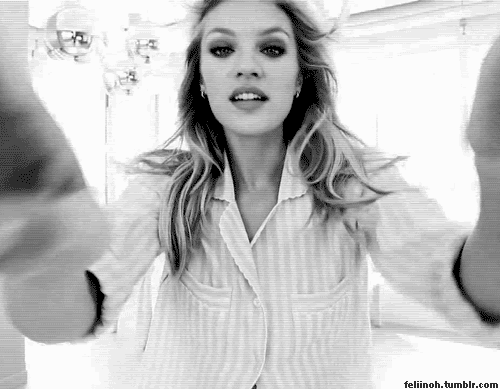 Paired With:
"I don't do relationships." The beta, Emmett Owens
Weaknesses:
* Her size is clearly one. Though she makes up for it in speed, in both her wolf and human form, she's quite small, and if directly cornered, or thrown up against someone with exceptional strength, she may have a problem on her hands.
* Her trust issues. While it allows her to keep the wrong people out, it can also keep her from allowing the right people in
* A good bet/dare/challenge. She will never turn down any of the three, and this could lead to some serious problems
* Her fears. Though she's great at hiding them, should someone know just how to get to her, they could easily undo her.
History:
"What does this look like to you, a share circle? Fuck off." Adalind was actually not born into the Thorn pack, she was adopted into it. Her real mother was a high ranking fighter for the Highland pack, her grandfather was one of their retired betas. Her grandfather arranged a marriage for her mother, hoping to keep the family bloodline strong, as the Highland pack is so well known for it's strength, but Ada's mother didn't want to marry the man her father had picked. Instead, she fell in love with a solitary wolf, and convinced him to claim her as his mate before her fathers choice could get a chance to. So the two were bonded, and Ada's grandfather was furious.

Fearing what the pack might do to her, Shayla, Ada's mother, ran away with John,the lone wolf, and they hid for three years before they figured they were safe. It was then that Shayla discovered she was pregnant. The two were overjoyed, and the joy of their child pushed their fears of the Highlands aside. A huge mistake, for they were no longer careful, and, before Adalind was even born, the Highland's found them and killed Shay's mate, leaving her alive, pregnant, and alone.

She never quite recovered after that, spiraling into a deep depression. For a while, she even considered giving the baby up, but never did. Adalind was Shayla's last happiness in the world, and she struggled to raise her right, despite how poor they were, and despite her fight against depression. Some days, Ada couldn't even get her mother to look her in the eye, others, they laughed, and talked like there was nothing wrong. It was hard, and caused Addie to have a lot of mixed feelings for her mother. She hated her for never being there for her, but she loved her for trying, and deep down, knew it really wasn't her fault. Adalind was forced to pretend like nothing was wrong, and as she got older, it got harder and harder, but somehow she managed to put on the perfect show of happiness, popularity, perfection, ect. for everyone around her, while at home, her life was miserable.

When she was fourteen, her mother fell ill with the plauge that seemed to be targeting the werewolves, and for a year, Ada watched as her mother made miraculous recoveries, only to be hit twice as hard once more, over and over again, until the woman had no more strength to keep fighting. She no longer wanted to try, and eventually, she died, leaving Adalind alone at fifteen, and immune to the disease.

Three months later, the beta for the Thorn pack found her living on the streets and took her into his home, adopting her as his daughter. She became the next in line for beta, in less than a year, with her sheer determination and Highland blood. When the Highland's called for her pack, and their enemies to combine, Addie was extremely pissed, but went along with it. Though she may not be happy about it, she'll do anything to defeat the deadly virus that took her mother.
Other:
Nope, I think that covers it.
---
Eyes On Fire - Blue Foundation
I'll seek you out
Flay you alive
One more word and you won't survive
And I'm not scared
Of your stolen power
I see right through you any hour

I won't soothe your pain
I won't ease your strain
You'll be waiting in vain
I got nothing for you to gain

I'm taking it slow
Feeding my flame
Shuffling the cards of your game
And just in time
In the right place
Suddenly I will play my ace

I won't soothe your pain
I won't ease your strain
You'll be waiting in vain
I got nothing for you to gain

Eyes on fire
Your spine is ablaze
Felling any foe with my gaze
And just in time
In the right place
Steadily emerging with grace

Ahh, felling any foe with my gaze
Ahh, steadily emerging with grace
Ahh, felling any foe with my gaze
Ahh, steadily emerging with grace

---