[color= #FFA07A]CAMARO WILLIAMS[/color]
Full Name: CAMARO WILLIAMS
Nickname: CAM (he resents "CAMARO" because it reminds him of his life before the virus)
Age: 19
Gender: Male
Role: PAUL WESLEY
Appearance: He stands about 6 feet 2 inches, sinewy with muscles but not overly bulging. Cam has sandy colored hair which he keeps short but messy. He has hazel colored eyes which has a gold rim when he is experiencing intense emotion with thick lashes women will die for. He keeps his face free of any facial hair though he has hair on his chest then thinly trailing down to his navel and he has hair on his legs as well. His lips while full can be stretched to a thin line especially when angry or displeased with something. He smiles at everyone most of the time. He likes to wear jeans and dark colored shirts and flip flops. During colder months he'd wear hoodies.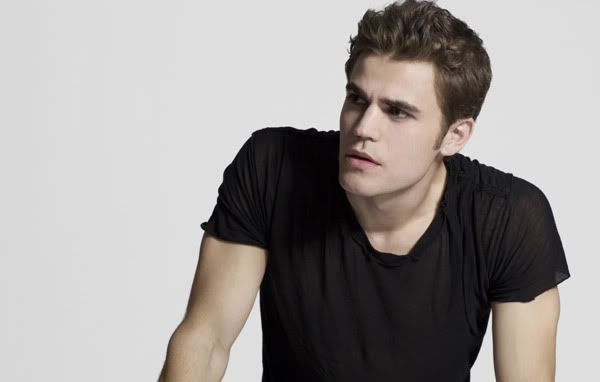 Personality: Cam has very relaxed and easy going personality. He likes to tease and joke around with members of his pack. Cam is a romantic at heart, likes to see old couples walking hand in hand. He is confident he will find his other half soon enough. However, after that horrifying event Cam has changed forever. Cam is still a romantic but jaded. He does not wish to find love as he believes he has already lost his heart to someone. He handles women with a combination of indulgence and chivalry. He would shower them with attention and be gentlemanly. He is charming and witty which makes it hard for women to resist him. He makes it clear though, that he is not looking for something permanent which leaves many a broken hearts in his wake. This pairing-up with the other pack is really irritating him but he puts the survival of the race first before any personal agenda. And besides he'd like to see how this turns out.
Role: Pack Member
Likes: napping, nutella sandwich, chocolate, the sound of rain, women, soap (especially irish spring and dial)
Dislikes: smoking, bad breath, snoring, not cleaning up after one's self
Weaknesses: Cam has a great fear of heights, he would hyperventilate or worst pass out. He is also grumpy in the mornings.
Paired with:
Theme Song(s): Mr. Brightside – The Killers
History: Cam was born in the Thorn pack and was raised to be beta. He found a a girl to be his mate. This girl turned out to be human. Unfortunately, girl died and Cam blamed himself.
Other: Please let me know anything that needs to be changed