---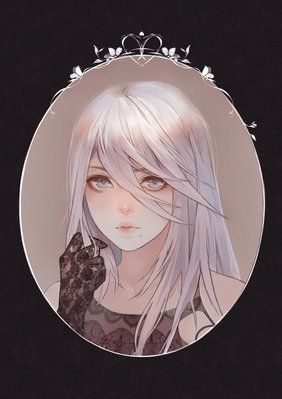 ☣
☣
☣
☣
☣
☣
☣
☣
☣
☣
☣
---
---
╔═════════════════════════════════════════════════════════════════════════════════╗

Full Name: Evangeline Akira Saber


Nicknames: Val or Kira


Age: 20


Occupation: The Spirit Goddess


Weapon Choice: Her bare hands, she uses her own spirit, turning it into a whip, it damages not only the outer vessel but the soul within.



---
---

Personality: ☪ Observant ☪- Val watches other people more than a normal person would, possibility because she can see who they truly are. ☪Loving ☪- She cares for her family, even the males. She is often found near her significant other, or in his lap. ☪ Loner ☪- Val is happiest when she is alone with her significant other only, she always felt like a piece of her was missing until the link came. ☪ Depression☪- Seeing death, and constantly being around the dead often makes her seem like she's down in dumps. ☪ Courage☪- She has a back bone and isn't afraid to take risks.

Likes:
✔ Seeing the emotions of everyone else
✔ Her soul mate,literally
✔ Granting prayers


Dislikes:
✘ The smiley demons
✘ Large groups
✘ Being center of attention


Fears:
☠ Losing her family
☠ The over world taking over
☠ The sun dying.


Goals:
✤ Master Soul Manipulation.
✤ Be more well known than her sisters by the humans.
✤ To explore the spirit world


Strengths:
✐ Soul Creation; she can create a soul from emotions or soul essences
✐ Combat with a whip
✐ Graceful


Weaknesses:
✎ Being Separated for too long from Malachi, her soul recharges on his.
✎ Really hot tempurates
✎ Fire.


Talents:
❧ Spirit Magic
❧ Healing Magic
❧ Bar tending


Quirks:
♟ Cheeking on her cheek
♟ Nibbling Malachi's neck when she sits in his lap.
♟ Putting little umbrellas in all the drinks she makes.

---
Yorha No. 2 From Nier:Automata