Wilbur Mason
---
---
---
---
█
█
█
█
█
█
█
█
█
█
█
█
█
█

█
█
█
█
█
█
█
█
█
█
█
█
█
█

█
█
█

█
█
█
█
█
█
█
█
█
█
█

█
█
█

█
█
█
█
█
█
█
█
█
█
█

Name:
Wilbur Maximilian Mason

Nicknames:
Will(preferred in casual settings), Maxie(Only allows people really close to him)

Age:
20

Sexuality:
Homosexual

Codename:
Mr. Nice Guy
---
---
---
---

█
█
█
█
█
█
█
█
█
█
█
█
█
█
█
█
██
█
█
█
█
█
█
█
█
█
█
█
█
█
█
█
█


Will is one with a rather thin and lanky build, though he would insist that the proper word to describe his build would be "svelte." Despite his lean build he still manages to hold a rather muscular physique. He is slightly below average in height standing at only 5'5 in height. His hair is a light brown, almost appearing blond in the right lighting. His eyes however are a dark brownish in color and remain rather unremarkable. All along his body one can find faded though numerous scars most originating from his father but quite a few coming from his tendency to get into idiotic fights. The man could not be said to be unattractive, with his lean but muscular frame, his face youthful but handsome he often has no trouble when it comes to finding partners when on a night in the town.


---
---
---
---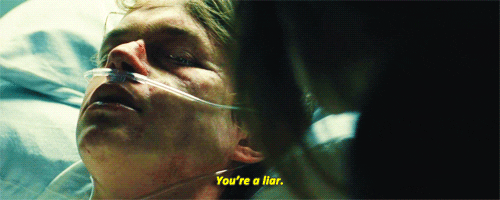 Upon first meeting Will the first word one would probably use to describe him is simply "odd." With a boisterous, loud personality in combination with his odd views of the world makes him come off as loudly strange. Will is also well known for his theatrical flair, and outlandish antics preferring style over practicality. This of course occasionally becomes a problem when one takes into account his violent and sadistic nature. Will at first glance will be personable and friendly however beneath this rather genuine surface appearance Will harbors powerful sadistic rather insane tendencies. There is nothing he loves more than causing pain and while physical pain by far is his favorite he will not miss an opportunity to play emotional or mental pain either. To this end he may at times be downright insulting and manipulative in order to create a pained or uncomfortable response. As one could imagine from a sadist with a flair for the theatrical this can often lead Will to being quite the unpredictable individual. Unfortunately this can all lead to Will often overdoing himself, going to far to fast he may lose himself in the moment more often than not requiring someone with a more level head to reign him in.

Despite his devotion and his need to cause pain however he does possess something of a moral code. He believes himself to be an ethical sadist, and this would be an accurate enough statement. Will absolutely refuses to cause pain to the undeserved, and will never impart physical pain upon an innocent. Instead he lets his tendencies build up and fester to be unleashed on those that deserve it. Even his need to cause verbal pain is lessened instead manifesting itself in playful barbs rather than brutal insults and mind games. This is due to his rather powerful sense of justice, he believes that pain is only meant for the wicked and in some ways sees himself as the perfect agent of justice delivering pain onto those who have done terrible things and enjoying every second of it. Another rather decent quality of Wills is his honesty, the boy considers honesty the world's greatest virtue, and detests liars. In Will this honesty manifests as unabashed bluntness. He will always say what's on his mind and wears his emotions on his sleeve. The boy is an open book to all simply because he believes being honest about who you are is more important than anything. Perhaps one would not expect Will to be a kind man, and indeed words like kind or good are perhaps not quite right. He however is rarely intentionally malicious unless he feels someone deserves it. Will also values loyalty and friendship. He feels all emotions deeply, and expresses them thusly, when he loves, or hates, or even just enjoys one's company it will become rather obvious to those paying attention. Above all Will knows who he is, and is wholly honest with himeslf and those around him. He is a sadistic hedonistic who does bad things for good reasons and doesn't take shit from anybody and thats just how its going to be with him no matter what other people think.



Has a tendency to name some inanimate objects, particularly weapons and tools. he is most fond of a taser and a crowbar he refers to affectionately as Lorelei and Delia respectively. He has a fascination with masks, he has a fairly large collection and when on the job he always insists on wearing his signature white mask with an unnerving smile. He has even been known to wear masks even when given no real reason to.


Video games, causing pain, sex, drugs and booze, movies, anime, all kinds of music depending on his mood, masks, Say Anything and his fellow vigilantes.


Liars and dishonesty, abusers, cops, throw pillows, boredom, coffee, taffy, fish


His father, Drowning, going to far and actually killing someone


---
---
---
---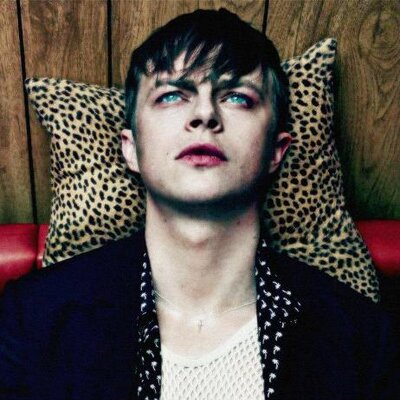 History:

There was a time when Will knew nothing of pain. Not of how it felt on his skin or how it ruined his mind, nor of how it looked on the faces of others. But that was almost a life time ago and only for the briefest of moments back when he was still just a child. Wilbur mason was born to Maria and Desmond Mason but only Desmond had managed to be a part of Will's life and only by virtue of of being alive. During Will's birth Maria had experienced complications, never even getting a chance to see her son with her own two eyes before expiring.

Left alone with Desmond a grieving widower Will had learned early on to fear the man. According to Will's grandmother Desmond was a once upon a time a good husband, straight laced cop, and a kind man who had met the love of his life. But with the loss of Maria part of Desmond seemd to have died along with her. In his grief he became a cruel man, just as crooked as the rest of the city's finest, with a quick temper and a firm hand. Of course Maria's loss could be no one's fault but Will's and so the boy suffered all his life at the hands of an increasingly unstable man.

As Will grew he became accustomed to the volatile nature of his father, and though he tried his best to avoid his temper Desmond found a plethora of reasons to raise his hand to the boy, always with the same justification "You need to learn to be a man one day. That mean's you have to toughen up." It was always the same excuse and for years Will had to suffer through his fathers abuse.

It was only natural Will came to hate his father. Hate him for the constant abuse, hate him for his abuse of authority as both his father and as a cop, Will hated him for everything that he was, and one day when he was fifteen all that hatred finally poured out of him. Will had waited till the man had fallen asleep and once he did Will struck back. Using a crowbar he found in their attic Will had savagely beat down Desmond within an inch of his life.Throughout his whole life Will had never wanted to be anything like his father but in that moment as he beat the man over and over, laughing all the while his face contorted into a malicious grin he knew they were more alike than either of them ever thought possible.Except for one difference. Will was honest with himself. He loved hurting people, thrived on it even and now, now he knew.

Will stopped himself just short of killing the guy. And he ran, ran far away from that house. He ran the only place he could think of. To his maternal grandmother, the only positive adult influence he could eevr rememebr having. She took him in for a few days. They both had expected Desmond to come back for him, to get out of the hospital and come back with a vengence. Tho he never did, they later found out Desmond had skipped town, either to scared or too willing to deal with the aftermath of what happened. From that point Will was under the care of his grandmother and he lived a better life with her for the next few years. though his urge to hurt people, cause all sorts of pain remained. Will had acted out, becoming something of a delinquent causing fights and vandalizing property. The moment he turned eighteen he moved out. Mostly to avoid causing the old woman any more trouble. He was on his own with little money and few options. It was then he heard about say Anything. A place where he could hurt people, people who deserved it no less and make a quick buck? The opportunity was too good to pass up and he soon joined the ranks of the vigilantes for hire.