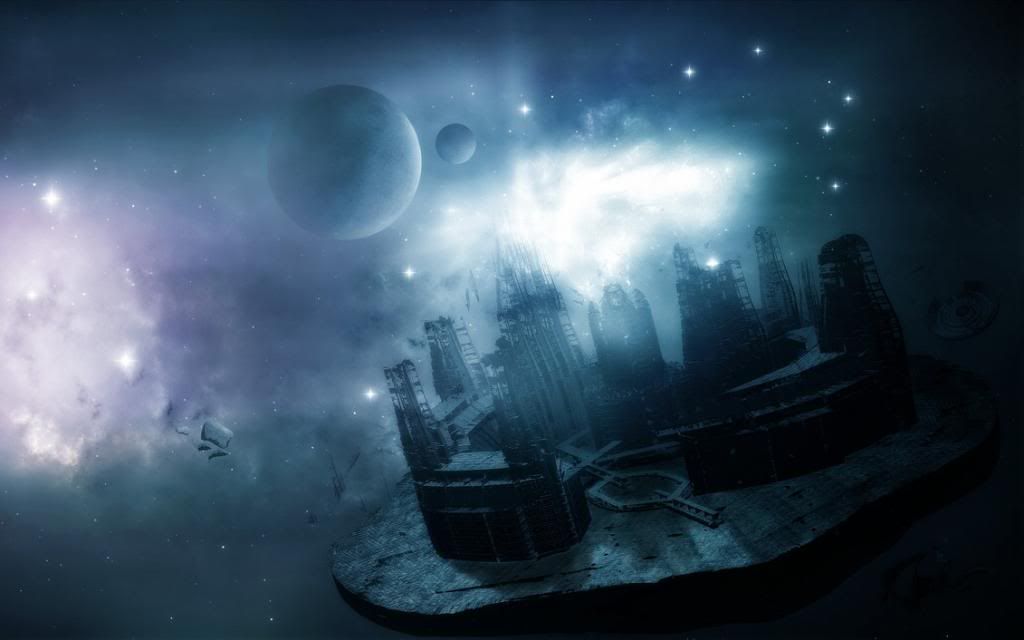 Plot
The world of dreams is a world that is glimpsed by very few indeed. It is a world that does not function based on the logic of the rational, waking world and in many ways defies expectations and beliefs. It is a world where morals do no exist and the line of what is right and wrong is very blurred. A single thought can create a very large ripple in dream space and cause creation or destruction.
Many humans who dream have no recollection of their interactions with this world or what they had done during the course of the night. For you see, adults do not bear nearly as much imagination as children do, and the belief in mana has long since faded in their minds. But to a child who has not yet been forced to grow up, there is a bond to their subconscious that allows them to accept and perceive dreams in a different light. These are the few that do remember--the few that can hold on to those brief glimpses of the world beyond reality. And it is those few that possess the greatest threat to the Dream Entity, an organization that rules over the entire space.
It was passed off as a "peaceful death" experienced in in one's sleep, supposedly natural and not worth investigating. However, an increasing number of children seem fell prey to this type of death, baffling authorities around the world. What they didn't know was that the Dream Entity is targeting children, as they are the main supplier of dreams within the other world and without their influence, the Entity can grow more powerful. Children provide mana--the dreamscape's natural life energy. Their colorful imaginations and open minds keep the unreal dimension healthy, but make it impossible for the Entity to hold any influence over the subconscious minds of dreamers.
The world is not as it appears--the state of waking is a thing of the past. Adults, unable to stop the mysterious deaths from piling up, were forced into a state of uselessness, allowing The Entity to gain enough power to force the world into slumber. Things have reversed and unreality has become the new reality; what was once thought impossible has now become a normality. Most of the dreamers are idle and without purpose, mindless drones for the Entity to control. There are a scarce few left that remember lucidity, and who can take control of themselves within dream space; the last obstacle left to be conquered.
You are one of the few that can see and remember this world--and the form you take in it is different. It is the inner self, the form that you are most strong in and the one that communicates your will the greatest. It has turned into a game of survival and perhaps the only way to get by is to find others that are like you--ones that are from reality and ones that can still dream. Time is running out, the longer that you linger in the world, the greater the risk you run of being killed. But even as you fight, there is still one lingering question. Who, ultimately, is the Dream Entity...?
Character Guidelines
"A child" does not specifically relate to an age that one has to have physically, nor does it influence the inner self's age appearance. Though very rare, it is possible for an adult to still have the belief system of a child, one who has only grown physically but mentally, still holds on to that subconscious connection. Thus, it is not unreasonable for an adult in their thirties to exist and be able to have a persona in the dream realm.
The Inner Self
The Inner Self/Persona of a person is reflective of their will and mental state. The limitations and rules that are binding in the waking world have no implications on the inner self whatsoever. Inner selves can range in age, appearance, and can look virtually nothing like their real host body. In addition, they may not necessarily act completely like the original host. Persona's are the
true
nature of the heart and mind of the individual. This is why there is no correlation to the age or even, to an extent, personality of the conscious mind of the person. These persona's are also capable of having powers, abilities, on the dream plane. These attributes can also vary, some amazingly fantastical indeed. Each ability is unique only to that inner self and no two persona's can have the same power.
Soul Spheres
Soul Spheres are small pulses of energy that represent the mana flow of the individual. Some have stronger pulses than others, and this represents a stronger affinity to the subconscious and dream state. Soul spheres can also channel the mana and change it's form to reflect the power or ability of the individual. It is possible to have multiple energy flows, thus, more than one power; however, everything flows from an origin point in that power tree. So, for example, if someone were to wield fire as an affinity, they could not, in turn, also wield water, as it comes from a different power tree. There are no limitations on soul spheres and as such, powers come in all different forms and varieties.
Skeleton Outline
Name
(This can be any type of name you'd prefer, though it may be slightly for the best if they aren't strictly ordinary names like "Bob" and such. This is your personal name--safeguard it and don't give it out freely)
Inner Self's Name
(This is the identity your character will go by, so choose wisely! This is also the name put into the "name submission" field)
Age
(The physical appearance of the inner self as age is really a subjective issue)
Gender
(Female? Male? Or perhaps even an "it"? Just be sure to specify!)
Appearance
(An accompanying picture is purely optional, however, if you opt to be without one, be sure to provide a thorough enough description so that the character has a firm appearance)
Personality
(Preferably a few sentences to give a better idea into the character's quirks, mannerisms, and general tone)
Equipment
(A brief description of the soul sphere your character has and what abilities that entails)
History
(The biography and core of your character--their life in the waking and their life in the dreaming; basically to add contrast and comparison between the two)
Spots
As the number of people with an affinity to remember their dreams and have access to their dream persona are limited, likewise, so are the number of people that can participate. I am accepting up to eight participants so things don't get too hectic~ If things proceed well and the roleplay flows, then certainly, I will definitely add more characters, so you are free to still submit and I will add you to a separate list below this one. It is important to note that I
only hold reservations for a week's time
. Unless otherwise notified via PM, OOC post, etc; I will have to garner that you are not interested and open up the slot for someone who wants to be involved.
One
Taken by Igari
Two
Taken by Howlkin Stranger
Three
Taken by HansenetteHeart
Four
Taken by Binsetsu
Five
Taken by mrvillamor
<--
on slight hiatus
Six
Taken by peachyme123
Seven
Taken by Fabricator
Eight
Open
Wait List
As explained above, this is the separate list for those that still wish to be included~ I am definitely considering opening up at least two more slots but I will leave three possible wait list slots.
One
Reserved for Natzalia
Two
Open
Three
Open
53 posts here • Page 1 of 1