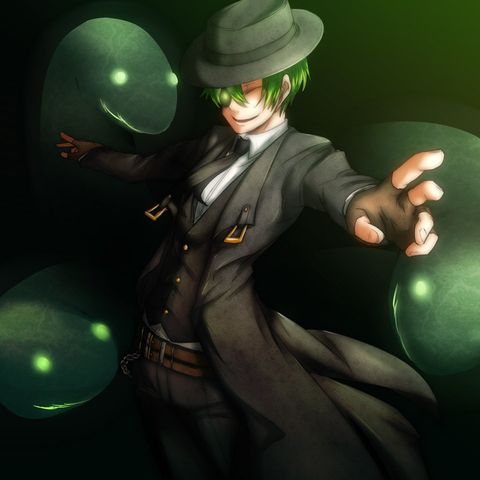 Name:
Virgil Adalbeohrt
Inner Self's Name:
Nohizar
Type of Dreamer:
Regular Dreamer
Age:
Appears to be 14 or 15
Gender:
Male
Appearance:
Nohizar looks like a young boy of 14 or 15 years of age with inexplicably green hair. In a world where fantastical outfits are not only possible, but seem to be the norm, Nohizar wears a simple black and white three piece suit and a fedora hat. In fact, the only truly fantastical part of his appearance is his bright green hair, which doesn't seem to be dyed in any way. He keeps his hair messy and unkempt, but his suit pristine and perfect and takes great care not to mess it up too much. He has thin eyes that are always filled with wonder and excitement and a mouth seemingly glued in a cocky grin, as if nothing in the world could possibly touch him. His stance portrays this same youthful carelessness. He keeps his shoulders back and his chest forward and generally carries himself with great confidence. This is despite his short stature of only 5 feet and 2 inches and slender body. He is lithe and comes across as almost fragile, despite his cocky body language.
Theme Song:
When the moon's reaching out stars
Current Relations:
Despite not being able to remember their names, Nohizar has met Zoen Reed, Erixianti and Martellus, each of which he has given specific nicknames and roles that at best only marginally coincide with reality. Martellus is known simply as Knightguy, who according to Nohizar is on a quest to slay a dragon. Zoen Reed has been propped up as Nohizar's example of what a "cool man" must be like and Erixianti has been given the role of princess by means of being a damsel in distress and possibly being protected by Knightguy.
Personality:
Nohizar is a spirited young man, filled with the energy and inquisitiveness that seem to accompany youth. He is adventurous and curious, quick to try and discover new things and even quicker to ignore the potential dangers. He considers himself invincible and the main character in his own story and he knows the main character never dies. He is something of a loudmouth and seems to have a poor understanding of social conventions, making him quick to boast and occasionally painfully awkward when interacting with others, but he doesn't let little things bother him. Awkwardness or even setbacks mean little to him and he is quick to recover from just about everything that is thrown his way.
He is obsessed with freedom and can react violently when someone attempts to limit him in anyway. Naturally, this has also given him a great interest in the outside world and the thing he seems to enjoy most in the world is adventuring and exploring. Finding new places and people is a constant thrill for him and one he never seems to tire of. Caution gets thrown to the wind and he rarely seems daunted by the surreal environment of the dream world. Each strange encounter is simply a new adventure waiting to be embarked upon and Nohizar throws himself into each one with an almost desperate passion, as if he was running away from something.
Nohizar also cares deeply for his best friend and 'partner' in the dream world, Razihon. This is despite the occasionally less than friendly attitude he receives from the apparition. Although Razihon is supposedly a product of Nohizar's pulse, Razihon is the one constant in Nohizar's life and he cherishes him greatly.
Abilities:
Nohizar possesses only one pulse, the pulse of creation. With it, he can create anything he wishes and even animate his creations to some degree. Razihon is supposedly a product of his pulse, but Nohizar has since never been able to create a completely autonomous creation with its own personality, much to his chagrin. Nohizar's creations are all similar in appearance, only taking on the shape of whatever he tried to create, but the insides are filled with strange green static. He is not limited in what he attempts to create, he is only limited to creating something he knows off. However, he is limited in their function. Nohizar's pulse only allows him to recreate the shape and basic properties of whatever he tries to create and require a constant flow of power from Nohizar to stay in existence. Although he is limited to the basic properties of the object he tries to create, i.e. a sword is sharp and a wall is solid, he does seem to be able to make anything he desires capable of floating. Once created, Nohizar can expand additional powers to control his creations remotely, however, the more complex the creation the more it drains Nohizar to control it. Should Nohizar become too tired, all of his creations, except for Razihon, will simply vanish.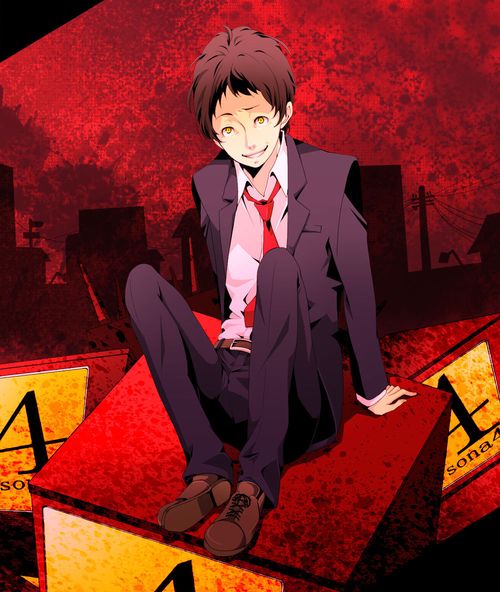 As Virgil, his appearance is strikingly similar to Nohizar, but with brown hear instead of green. Virgil is a young and reclusive boy, though not by choice. An incident early on in his life have made his paranoid and overly wealthy parents take safety measures above and beyond what would be considered healthy for a young boy. He is mostly kept in his house, forced to adhere to his parent's dress-code for him and allowed only minimal interaction with the outside world. He has no friends his age and only interacts with other human beings when his tutors come by to educate him. As a result, he has practically been raised by television and has an unnatural obsession with it, spending most of his free time watching TV. It has also had a strong impact on his social skills. He is shy to a fault, incapable of so much as a split moment of eye contact and barely capable of holding a conversation. His parents seem to prefer him this way and the glaring personality faults he developed only got exasperated over time. Eventually, he cut himself off from all human interaction not forced on him by his parents and instead decided to live in a fantasy world, fuelled by television. The only moments of freedom he enjoys are found when he is asleep, which is something he tries to do as often as possible.
---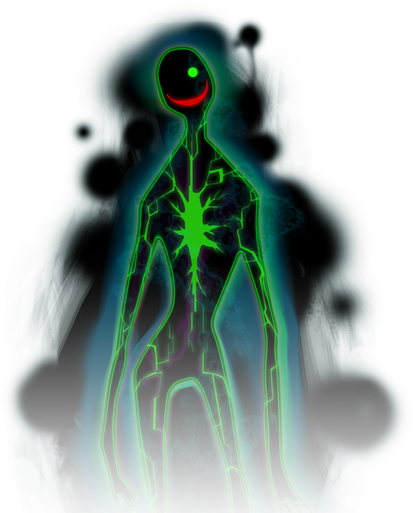 Name:
Virgil Adalbeohrt?
Inner Self's Name:
Razihon
Type of Dreamer:
???
Age:
???
Gender:
???
Appearance:
Razihon appears to be completely different from his 'partner' Nohizar, or of any human being in general. In appearance he is little more than a shadow in a vaguely humanoid shape, but with limbs stretched to inhuman proportions, although his body seems to change shape at random, giving him little defining features. There are only two real constants in his body. One is the strange green static that fills it at all times and the other is his face, which consists of a glowing green orb for an eye and an ever present, absurdly wide smile. The static also fills his voice and each word he utters is accompanied by the sound of heavy static.
Theme Song:
Fearful experience
Personality:
Elusive, secretive, vicious. These are just a few words one might use to describe Razihon. And some of the kinder words. Razihon is nothing like his more open and adventurous compatriot. He is careful and conservative, preferring to take things slow. He rarely speaks to anyone besides Nohizar and prefers to stay in the background whenever possible, at times disappearing completely on errands only he knows the details off. He dislikes talking in general, but utterly despises talking about himself or his origins and avoids questions to his nature like the plague. He is also quick to suggest swift and violent solutions to problems and the concepts of diplomacy and compromise seem as alien to him as his own body would to normal human beings.
Despite his secretive and violent nature, he does seem to care for Nohizar, though perhaps
care
is not the right word. He seems to care little if Nohizar gets hurt or injured, but seems quite keen on manipulating him away from situations that could be potentially dangerous. He seems especially ill disposed to Nohizar meeting with other dreamers, but his partner's adventurous and inquisitive nature have mostly made this a point of exasperation for Razihon. Besides his desire to keep Nohizar away from the dreamers, he also seems to have a strong dislike of exploring the dream world in general, constantly trying to keep Nohizar in one place whenever possible.
Abilities:
Like Nohizar, Razihon possesses only one pulse, though it could be argued it is in fact derivative of Nohizar's pulse, making it an extension of the existing pulse rather than a unique one. Using the extension, Razihon can change parts of his body, or even his entire body at will. Turning arms into swords, legs into springs or just simply making a hole where his stomach should be, these are all within the realm of possibility for Razihon. The only limitation seems to be that he cannot detach parts of his body. Despite his pulse being an extension of Nohizar's pulse to some degree, whenever he uses it it drains his own stamina, which has made Razihon wary of using it overmuch.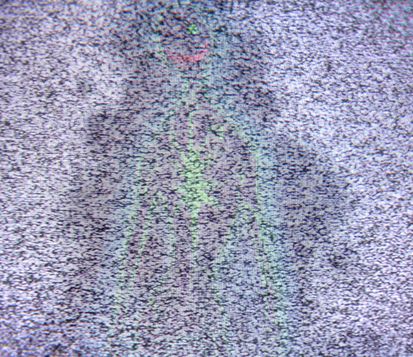 Razihon's existence and creation remains a mystery, even to Nohizar himself. Supposedly he is a product of Nohizar's pulse, but the boy has never been able to recreate the feat, or even accomplish anything even close to Razihon. Nohizar isn't even sure why Razihon is like he is and has often complained that he should've made a friendlier friend for himself. Razihon similarly conveys a sense of ignorance to his creation, though he rarely seems entirely upfront about it. Despite the fact that he has supposedly only been in existence since Nohizar fell into the deep sleep like the rest of humanity, he seems to possess knowledge of the boy and his experiences, both in the dream world and in the real world, from before that time, bringing into question how long he has been at the boy's side.