---
[url=THEME SONG URL][color=CHOOSE COLOR]SONG TITLE | ARTIST[/color][/url]
---
❝ More Than Just A Name ❞
---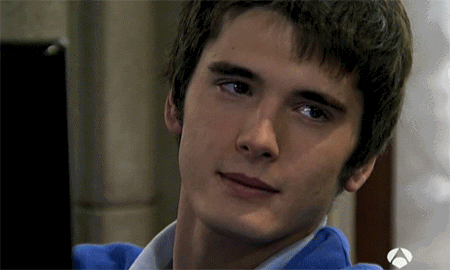 | Nickname/Alias |
NomNom(Dad and siblings),
Flower boy(Anyone who doesn't know his name/jerks),
Noah(Stepmom/ people who for some reason don't like his name in Spanish)
| Gender |
Male
| Age |
17
| Sexuality |
Heterosexual
| Role |
Token Heartthrob
| Face Claim |
Yon González
---
❝I'd rather give you thistles.❞
---
---
❝ Hiding Behind the Mask ❞
---
| Eye Color |
Brown
| Hair Color |
Brown
| Height |
5'8"
| Weight |
152lbs
| Skin Tone |
Light Olive(?)
| Body Markings |
none
---
❝Another meaningless bunch. I meant the flowers,what else could I possibly refer to?❞
---
---
---
[img]GIF[/img]
| Habits |
||Eats his food in 4 bite intervals||Generally does everything at a certain beat,depending on what music he's listening to||Arrange flowers he sees|| He'll dote on people he likes||
| Likes |
||Flowers||Neatness||Precision||Track and field||Hiking||Reading||Seals||
| Dislikes |
||Obnoxious people||Shallow people||Kiss-ups||
| Fears |
||Wham moments||Never having genuine friends||
[img]GIF[/img]
| Strengths |
||Loyal||Commited||Level-headed||
| Weaknesses |
||Blunt||Paranoid among peers||Seals||
| Personality |
He is generally withdrawn, and often comes off as someone very shallow, perhaps even rude or condescending, though its a facade. While he does keep to himself, he is known among (non-school) customers and family as someone highly amicable and fond of harmless banter and will gladly hold a conversation with anyone who desires to do so.
---
❝...I ahora, todo irá a la fregada.❞
---
[img]GIF[/img]
---
❝ Replaying the Past and Living The Present ❞
---
[img]GIF[/img]
| Family |
Living
Luís Antonio Cerrajero(Dad,50)
Melissa Cerrajero(Stepmom, 36)
Mateo Cerrajero(Brother, 20)
Azahar Erín Cerrajero(half-sister, 10)
Dead
Mercedes Erín Cerrajero(mom,28)
| Relationship |
none
| History |
After his mothers death, they moved to Minnetonka, where his dad met Melissa. She was the one who noticed he would act in a silent, brooding matter with certain people(her), and suddenly 'switch' when someone else walked into the picture, to a much brighter kid. While this became more rare, anyone who sees his 'bright switch' can rest assured that he values them immensely.
His fondness of flowers stems from his mom, which is why he would rather study Botany than Architecture, which causes some tension between him and his dad, but since his brother is pursuing the latter career goal, its not as extreme as it once was.
He is pretty close with his family. He considers Melissa vapid at times, but they do get along rather well. He also considers Mateo and Azahar as his best friends and relies on them heavily for company(and entertainment), though its mostly just him and 'Zaza' ever since Mateo went to college. His dad is the most reliable person he knows, who lives up to his standards, very rarely backing down, which is something Noé tries but he knows that as long as his dark facade exists, that'll be very difficult.
---
❝I give you a cute little seal of approval.❞
---
(WIP)