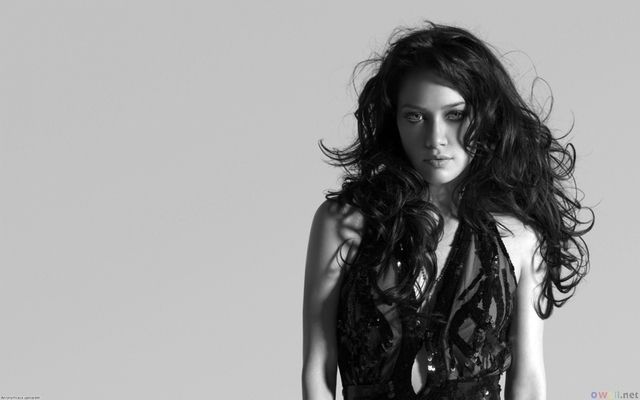 Nickname(s):
"Isn't Elaine short enough for you?"
Ellie
Age:
"Didn't you know it's rude to ask?"
23
Appearance Details:
She is about 5'6, with pale olive skin and murky hazel brown eyes. Black abstract vines that resemble those of rose thorns spiral around her left arm; starting from her shoulder and running all the way down to her wrist. She tends to cover her tattoo from sight whenever the ship docks to avoid being lynched. On her right ear she has two piercings on her earlobe. On her left she has a single piercing. Each piercing is occupied by a gold hoop. Elaine tends to wear her bandana as more of a headband, binding it above her forehead and tying it under her hair.
Personality:
Elaine is someone that could be mistaken as 'bitchy'. She is rather cold and uncaring at first glance. She doesn't like to talk much and always acts disgusted around the crew members. Actually, she just likes peace and quiet, and the rowdy crew is far from that. Most of the crew are men and she doesn't really feel the need to talk to dirty perverted people like them. As rebellious as she may seem she will take orders from those above her. It may not be without complaint, but she will comply. She respects the captain but not many others.
Brief History:
Little Miss Fletchel is from a small island in Navener Bay. Abandoned at birth she was raised by a local fisherman. He treated her as more of an assistant than as a child though. She grew up on the small island, but grew bored the longer she lived there. On such a small island, there were no jobs and people lived like they were survivors stranded on an island.
At the age of 15, the next chance she got she took a boat to a more populated city. Once she arrived she didn't know what to do and had no money. To start herself off she played her violin on the streets to earn some income. For a year that was how she survived. She played music for a living and earned just enough to get by. Many thought of her as something similar to a gypsy, and she gained somewhat of a bad reputation.
One day as she played her violin she met a few pirates that came up to her to hear her play. They seemed more interested in
her
and not the music, but she tried her best to not seem fazed. Eventually they asked her to come aboard the ship and play. Being low on coins, she reluctantly agreed. She found herself rather comfortable palying onboard a pirate ship and it was a great opportunity to see the world. She met the captain and offered to become the ship's musician. For 4 years now she has followed Captain Carta as part of her crew.
Likes:
Quiet, Music, Rain
Dislikes:
Illness, Being Ordered Around, Moustaches
Tools/Weapons:
Sabre and Dagger
Abilities:
One of those in the crew that doesn't seem to have any abilities. She is able to change the atmosphere of the room depending on the song she plays, but she thinks it's just the tone of the song that helps the atmosphere.