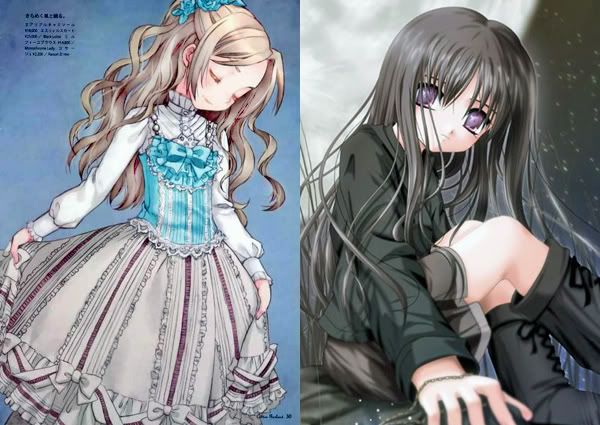 Alter's Name:
Ninn
Reality's Name:
Moon
Gender:
Female
Age:
6
Color of REAL Drug:
N/A
Alter's Appearance:
Ninn is small, thin and blonde with chubby cheeks and red undertones that seem like a constant blush. Her hair is wavy and long. She has blue eyes.
Reality's Appearance:
Also a child, Moon is equally skinny and compact, but has a more athletic appearance to her. She has purple eyes and long, long brown hair.
Reality's Special Powers:
Can heal herself (shares the invulnerability power with Katie) and heal others, but her power to heal others does not extend to serious or mortal wounds. On several occasions, Moon has tried to help a sick animal, only to have it die simply by her looking at it for awhile, leading her to fear that she has some sort of power over death. Moon, however, refuses to explore this power, ever.