Kurosaki Eko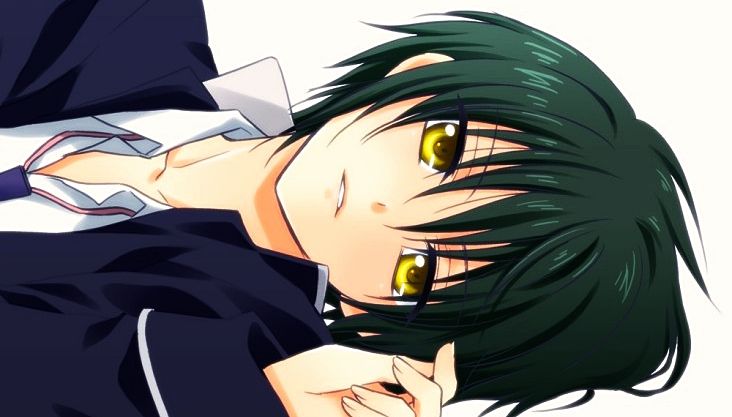 Kurosaki
Eko "Neko"
| 11 | ♂ |
Genuis
"I am male, can't ya SEE? ... okay I am MALE. No discussion."
---
---
Height:
4' 7"
Weight:
83,8 lbs
Sexual Orientation:
Bisexual
"Wait. Are you really asking an 11 years old child about his sexual orientation? Are you nuts?"
Nationality:
Japanese/ Canadian
Weapon(s):
He is trained in material arts, so his weapon should be his fists and legs. But for some cases, he need to strike from far away, so he is trained to use the gun too, although he often fails to hit the target. That's why he still is trained and is just allowed to use the gun in critical situations.
---
---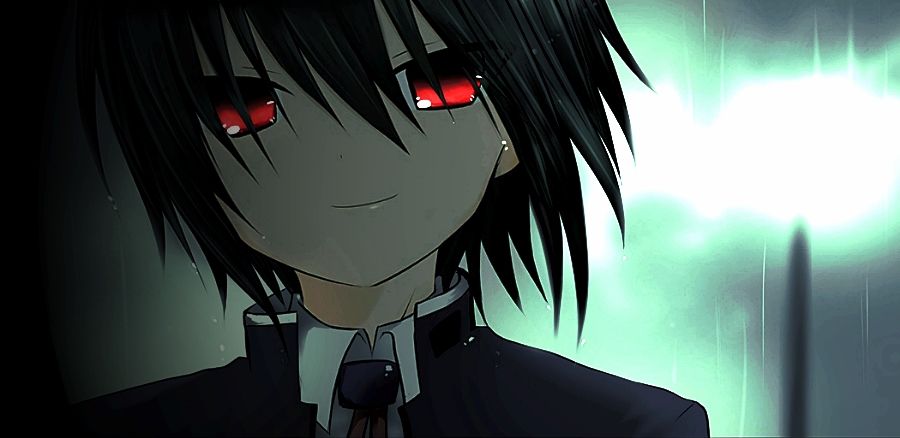 ---
---
Personality:
He is very serious and doesn't talk much. He is really thoughtful and can be a real 'mood destroyer'. Him being too serious sometimes and his genuis made him be very different from the kids in his age, which made him a complete loner. But he never backs down to say his mind out loud... and not really polite, what made him be hated by some people. He was honest but sometimes doesn't consider the feelings of the people he said something to, what was the main reason him being hated. But he didn't actually cared much.
He never opened up to anyone, until he joined 'Secret Police'. There, he could say his mind freely without being annoyed glanced at. His personality being kind and his justice sense growed even bigger then before. He actually understood what 'fun' was and finally could smile from his heart. But he get pissed off easily if someone is too loud.
Having a strong justice sense, he sometimes could be very violent towards a mere thief. If he is in that state, he was full of hate and his glance became cold, his eyes somehow red... although he smiled. But it was an evil smile. Mostly he get his act together again, but there was some times where he loose himself and one criminal bearly escaped death, although the job was to bring him alive. Sure, he was being yelled at, but he simply is still a stubborn child, which is trapped inside his past.
Likes:
♥ Spicy food
♥ The silence and the rain, that seem to erease all of his fears
♥ Happy and the faces of people who feels secure, what he himself would never feel
♥ The rightful Justice in which he believed
Dislikes:
✘ Criminals, Killers/Murders, Drunken people... for him, they are all the same bad people, who deserved death
✘ Corupt cops and all people in high positions in the country [A real HATE]
✘ People who makes cravals and noises/ Trouble makers/ Talkaktive people who doesn't know when to shut up
✘ To tidy his room. Sometimes, he is very lazy and likes just to lay around and think about the worlds future
✘ Injustice, but he hates more the 'Justice' which isn't being done properly, or corupted
Talents:
Various Material arts, his quick reactions. But his biggest talent was his genuis. His logic and brains was definitly more advanced then some grown ups.
Flaws:
He sometimes is too violent, although against criminals. Doesn't consider anyones feelings and doesn't cared about his people surround him too much. Pissed of very quickly and his surprising laziness to tidy his room.
Hobbies:
Lay around lazy and thinking about various stuffs. But because he does most of the jobs excellently and reguary come to train material arts and using guns, none ever said anything against it. He doesn't read books, just once in awhile, what is pretty rare. That's why people are wondering where is genuis come from.
---
---
---
---
Bio:
Although he is just 11 years old, he gone through many things already, sad and though times and confronted the real violence. It's the same ol' thing again. Parents divorced, Father a drunken man, used violence on his child. Child couldn't resist... wait. There it begins, the difference. Eko did fight against him, although he losed many time. He was still 4 back then. Going to the Kindergarten by himself, people were guessing what happened at his home, but he had no one who really cared about it. He was being ignored and no one asked about his bruises. But Eko was a strong willed child to begin with. He started to regulary come and see older people practicing material arts, and he was a real talented boy, that quick learned the moves.
But he never had a chance to use them though. His father died in an acident and his mother was far away, he didn't even remember like how she looked like, so he said, that now he was an
orphan
, at the age of 6 he knew that he was an
orphan
. And had no parents anymore. His mature attitudes and genuis was feared by some people. But he could never care less, he normally gone to school, where he just jumped 3 classes and continued his practicing material arts, until he managed to defeat a black belt.
There was the time where he became aquainted to a girl. That girl simply cared much about him. He never was being cared of like that from the day he was born. But yeah, a tragic incident happened. A fire caused everything to die away in his district, his orphanage, his school and the girl. There he found the so called 'Secret Police' who was sended to investigate that fire. At first, no one wanted him to join in. He was too young. But one of the people who had authority wanted to see his talents, and because of his logically conclusion, they found the culprit, and I don't have to say that he gone mad and killed him, right?
Other:
Although he shows himself not to care much, he cared. Sometimes, his attitude and his rightful feelings contradicts themselves, so don't be surprised.
Relationships/Thoughts towards Other Characters:
リンーちゃん~ |
Jin Tsubaito
|
"His jokes are as bad as his music that he always listened to."
digikun~ |
Youji Karakuni
|
"Pretty loud guy... Annoying."
RebornAncient12~ |
Kotaro Daiki
|
"... Okay, I say it okay? I am jealous of his gun handling abilities! Statisfied?"
blackwolt~ |
Hagen Dawn Adriel
|
"I HATE this ALCOHOL drinking GUY!"
リンーちゃん~ |
Ayano Tsubaito
|
"Too soft, too soft, I really wonder what she does here. Kinda annoying me, acting like a mother. Tss."
Poise~ |
Kanako Greene
|
"Childish Old woman if you ask me. Who the hell is 25 and still playing hide and seek?"
ShadowedxLove~ |
Katherine Preston
|
"... I don't... dislike her..."
["If you comment on this, you are dead meat."]
Keen~ |
Yomi Tamura
|
"Games Games Games..., doesn't she know that she looks horrible after that? Weird woman."
DreamerOnTheStars~ |
Kira
|
"Childish girl with a teddy bear. Anything else to add?""All in all, they are all pretty messed up."
That is his conclusion. My side note: First, look at yourself, Eko.