---
---
███████████████████████████████████████████████████████████████████████
---
---
dear daughter
- halestorm
hurricane
- thirty seconds to mars
beautiful people
- ed sheeran feat. khalid
call me in the morning
- taking back sunday
ribs
- lorde
No matter how many lives that i live, i will never forget.
---
---
███████████████████████████████████████████████████████████████████████
---
---
F U L L

X

N A M E
Emma Jessica Pines

N I C K N A M E (S)
Em, Emmy.

B I R T H D A Y
April 21

A G E
45.

R O L E
The Sheriff.

S E X U A L I T Y
Heterosexual.

E T H N I C I T Y
White.

H O M E T O W N
New York.

H E X


#7c4540
---
---
███████████████████████████████████████████████████████████████████████
---
---

S T Y L E
Emma is pretty much always dressed for work. Even when she's off duty, she never feels it. And so she dresses practically, yet still manages to maintain a little bit of style. She tends to stick to more neutral colours, but when she dresses up, she embraces colour fearlessly. She keeps her wardrobe simple, sticking with t-shirts, button downs, jeans and slacks, her beloved Doc Martens scuffed and battered but as reliable as ever.. She looks after her skin and wears minimal makeup.

H E I G H T & W E I G H T
5'4", 140lb

A P P E A R A N C E
Thanks to her plain sense of style, and her job, people often overlook Emma Pines. They see her as a little plain, a little ordinary. But when one looks closer, they see those piercing blue eyes, seeming as though they can see into the soul of those who stare into them for long enough. Her lips are full and yet somehow still delicate, framing her heart-shaped face perfectly. When one looks closely enough, they see that she's actually quite pretty. Or when she's dressed up for date night, emphasizing her best features and showing off a little of her figure, one can finally see how pretty she really is.
---
---
███████████████████████████████████████████████████████████████████████
---
---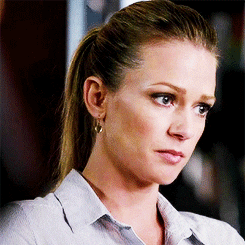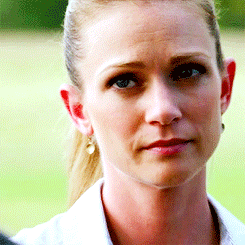 L I K E S
Emma's shameless guilty pleasure is overly sentimental movies about true love. | Even now that her kids are all grown up, watching Disney movies with her kids is one of her favourite things to do. | She's always been a metalhead, even if she doesn't look like one, and she'll take every opportunity she can get to go to concerts. | She adores Italian and Thai food. | She loves small town life and the peace it brings to her life. | Hiking with her family brings her more happiness than she could admit.

D I S L I K E S
Emma really doesn't like coffee and doesn't understand how her daughter drinks as much as she does. | Being back in big cities reminds her of how empty her life was so long ago. | Big animals have recently started making her nervous. | White bread makes her feel unwell. | She finds it hard to relax in large crowds. | Like Maddy, Emma doesn't particularly like mushrooms. | Emma doesn't use the word "hate" that much, exclusively saving it for Sarah Ley'co. She doesn't understand how anyone could hurt their child in that way.

---
---
███████████████████████████████████████████████████████████████████████
---
---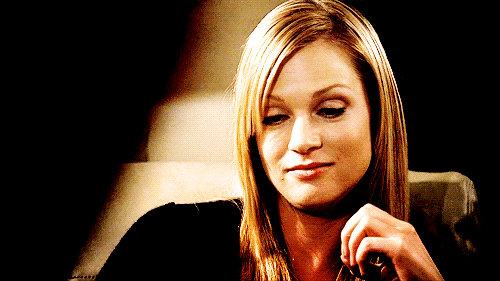 P E R S O N A L I T Y
Sheriff Pines has a reputation. She's fearless and determined, and under her leadership, more crimes are solved in less time. Crime rates have dropped every year under her. She trained with some of New York's finest and it shows through her every action. But Emma doesn't rule the town with an iron fist. She is an avid supporter of all community programmes aimed at benefiting the community, and the Sheriff's office is often found helping out at them. She's sympathetic and understanding when she needs to be, but she can also be as harsh and as cold as she needs to be. People trust her, and that's one of the key factors of her work.

Emma was born and raised a city girl, and even though she's been in Bear Point almost as long as she was in New York, she still finds herself slipping into her old mindset. She always has to be working, always has to be doing something. She has to remind herself to take the time to breathe, to appreciate where she is, to appreciate all that she has. When she was in the city, she never could have imagined she'd be where she is today. She never thought she'd have a family, never thought that she'd have a command, never thought that she'd be so happy. And she reminds herself of that whenever she can.

For years, Emma honestly thought that she was pretty much fearless. She thought that losing her family was the only thing that frightened her. But that night in the woods... She discovered a whole new range of fears, mostly related to her own mortality. She'd had close calls before, but she'd had faith in her colleagues and in her own abilities. That primal fear of knowing that she wouldn't be able to do anything against those monsters terrified her. And the thought that she could lose her family to that scares her even more.

Emma always knew she wanted to be a mom. Her maternal instincts aren't just limited to her own kids. She had always liked Jordan, from the minute Madison introduced her to Emma. But the minute Maddy told Emma what was going on, Emma became ever more protective of her daughter's best friend. Not doing anything went against every instinct in Emma's body. But she also understood why Jordan was so afraid of it getting out, and so she agreed to keep the secret. If Emma had her way, she'd just let Jordan stay there 24/7, no questions asked. She worries a lot about Jordan. She worries about all of her kids, knowing they're facing monsters that she can't fight for them. But she also understands that they have to fight their own demons.

---
---
███████████████████████████████████████████████████████████████████████
---
---
F A M I L Y
JARED PINES; husband, alive
He's given her everything she could have asked for, and she loves him so, so much for that. He supports her in her work, and knows what to do when she comes in after a rough day. Their relationship is built on small, meaningful gestures, and it's everything she never expected and everything she wanted. (tbc)

MADISON PINES; daughter, alive
They bicker from time to time, and drive each other mad sometimes. But they're still incredibly close, finding their own ways to show affection. They hike together, they go to concerts together, and they share their secrets. Emma considers herself blessed to have a daughter that she can have that kind of relationship with.

LOGAN PINES; son, alive
His tendency to punch first, ask questions later poses a bit of an issue to Emma. But he's a good kid at heart, and she loves him just as much as Madison. (tbc)


---
---
███████████████████████████████████████████████████████████████████████
---
---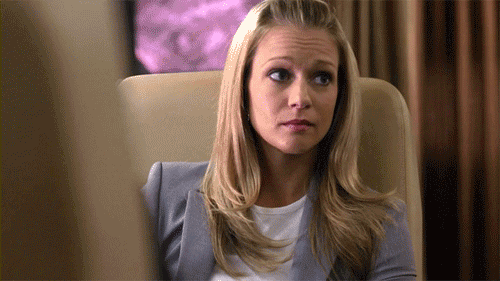 H I S T O R Y
Emma was born and raised in New York City. Her life was complete chaos. She had five siblings, and she was the oldest. She knew that she wanted to have a family from a young age, because as chaotic as things were, her life was full of love, and that was all she ever wanted. Emma wasn't that academically bright. She scraped by, but knew university wasn't really on the cards for her. And, if she was honest, that was fine. She don't know when she wanted to become a police officer, but the thought was just there one day. And when she left school, she applied to the NYPD.

The police academy was the first time that Emma really excelled. She graduated at the top of her class and joined the force. She moved up the ranks quickly at first. She thought her life was finally in motion. And then it all seemed to fall apart. It started when a routine visit to her doctor's office and an issue that seemed minor to her resulted in a referral to an OBGYN specialist. She was told that the chances of her having a child of her own was very slim. Her old precinct closed and she was shoved to another one, where she was just a small fish in a huge pond. She fell out of love with her life.

And then, desperate for a change, she started researching jobs elsewhere. She initially moved to Bear Point as a Deputy. The first few months were hard, as she struggled to adjust. But then she met Jared. And things changed. Her life picked back up as she fell in love. She was promoted to Sheriff a few weeks before Jared proposed. Knowing that the chance of having a child of her own was low, they decided to adopt. But less than two years later, inexplicably, Emma found herself pregnant.

Emma and Madison were close from a young age. And if Emma is being honest, she wouldn't have changed things the way they happened that evening. Madison had finished her homework for the evening, so Emma let her come with her on patrol. She got a strange call about something in the woods, and went out to investigate. What she found there still haunts her dreams. Lifeless, dead bodies. Completely drained of blood, some horrifically mauled. And then something attacked her, and Emma was convinced she was going to die the same way. She would have said it was an animal, were that form not unmistakably humanoid. She got lucky. She managed to overpower it momentarily. And then something- too big to be a wolf, possibly even too big to be a bear, attacked. Emma didn't wait to identify what it was. She ran, ran for her life, ran afraid that her daughter would be next if they got her. She climbed into the car and drove straight home. She did eventually tell Madison what she had saw. But Madison's mere presence made her feel that little bit more secure, a little less afraid.

It broke her heart to see what Madison was dealing with, but Emma knew that if anyone could deal with it, it would be her daughter. She reached out to Jordan and told her that her home was always open to the girl that was her third child. She still debates whether or not she should see if she could arrest Sarah and somehow make sure that Kate and Jordan weren't split up.

---
---
███████████████████████████████████████████████████████████████████████
---
---

R E L A T I O N S H I P

X

S T A T U S
Happily married.

A B I L I T I E S
N/A

T A L E N T S
Emma has wicked aim with a pistol, and it seems she never misses. She's an excellent cook. She's incredibly fit and runs marathons on a semi-regular basis. She can read people like a book and can almost always see through a lie.

S T R E N G T H S
Emma is extremely understanding and empathetic. Her emotional intelligence is high, and it seems she always knows how to act in stressful situations. Like her daughter, when Emma keeps a secret, she brings it to the grave with her.

W E A K N E S S E S
Ever since the attack, Emma has become overprotective of those she loves. Never to the point of smothering, but she worries almost constantly about them. Emma is terrible with numbers. Any household tasks that require any amount of math or that involves money, Emma hands over to her husband. Even if she's an excellent cook, she's a really bad baker.

---
---
███████████████████████████████████████████████████████████████████████
---
---