---
---
███████████████████████████████████████████████████████████████████████
---
---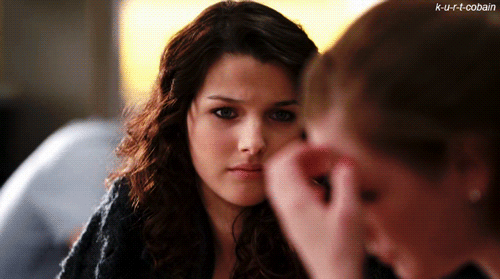 Black Water
| Of Monsters and Men |
Silhouetts
| Of Monsters and Men |
Stand By Me
| Florence + the Machine |
Believer
| Imagine Dragons |
Nothing Left To Say
| Imagine Dragons |
What's Wrong
| Pvris |
"I don't need a metaphor for you to know I'm miserable."
---
---
███████████████████████████████████████████████████████████████████████
---
---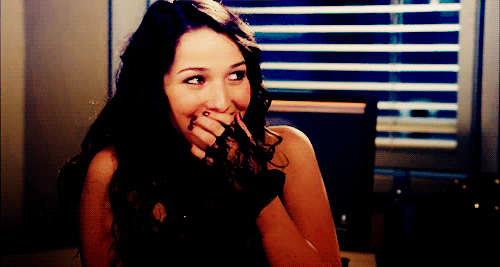 F U L L

X

N A M E
Jordan Liles Ley'co

N I C K N A M E (S)
Jord | Commonly used

Jay, | Used by her friends mostly

Dan | Inside joke between her and her friends

B I R T H D A Y
Auguest 15th | Leo

A G E
18

R O L E
The "Abused" | Eventual Lycan

S E X U A L I T Y
Closeted Panromantic | Demisexual | Unknown preference as she's confused by her feelings

E T H N I C I T Y
50% German, 20% Swedish, 10% Greek, 20% Russian

H O M E T O W N
Bear Point | Born and raised

H E X


Maroon
---
---
███████████████████████████████████████████████████████████████████████
---
---

S T Y L E
She tends to wear loose, baggy clothing over the form-fitting clothing most people her age wear, comfort over style is her goto, among other reasons, mainly covering up her scars or bruises from her childhood, wearing more layers or heavier clothing brings a feeling of comfort or safety to her. She can always be seen wearing a sweater or big jacket in one way or another if she isn't already wearing long sleeve shirts with plenty of other layers. Jordan tends to go with the darker colors of clothing, ranging from pure black, dark grays, to dark reds to maroon, to blues and graphic shirts and designs. She also tends to go for a beanie or a ponytail for her head, if she doesn't have her jacket's hood up to keep out the cold, as they live on the coast it tends to be rather cold, even in the summer.

H E I G H T & W E I G H T
5'4" and 112lbs
---
---
███████████████████████████████████████████████████████████████████████
---
---

L I K E S
| First and foremost, the one thing she knows without a doubt, is that she adores her best friend Madison, as she has always been there for her since they first met when they were kids | The outdoors, as she finds it calming and peaceful, away from her mother | Animals, as she relates to them more so than she does with other people for the most part | Her sister Kate, seeing as she'd do anything for her | Silence, but not complete silence as it begins to cause severe anxiety | Being with people that she can trust and let her guard down | [The New Girl|, as she intrigues Jordan, not in a romantic way or anything, but due to the fact that she knows so little about her, and how that she's always been nice to her and her friend causes her to be curious about her |

D I S L I K E S
| More than anything, her mother, seeing as how she is the one that abuses her on a daily basis | Loud or sudden noises, as it causes her to go into a panic attack due to her mother's constant anger issues and outbursts behind closed doors | Tight and closed spaces, as she is highly claustrophobic due to the abuse | Strangers, as she doesn't know if she can trust them immediately or not | The thought of not being able to keep her sisters and friends safe from any form of pain and harm | Alcohol and drugs, in any way shape or form she detests them and wants nothing to do with them as the smell alone nauseates her |

---
---
███████████████████████████████████████████████████████████████████████
---
---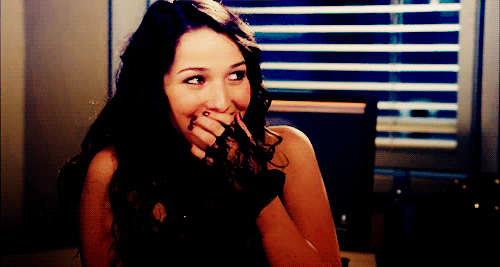 P E R S O N A L I T Y



"I don't need you to tell me that I'm so cynical."



Jordan is a sweet, caring, loyal, protective, brave, daring, adventurous girl deep down, but when it comes to most people, especially her mother, she is soft-spoken, doesn't question authority and will do as told. She's pretty much terrified of her mother, but still does love her and hopes that she can go back to how she used to be, the loving mother that she hasn't seen since Jordan was a very small child.

Over the years she has sadly adjusted to the abuse and grew to accept it as her life, and has since then tried not to upset her mother, and basically bends to her mother's every whim, just so it's peaceful at home. Jordan is the overprotective type when it comes to her sister or friends. Even though she can be bold, and overprotective, Jordan has a weakness when it comes to authority. She will be submissive and obey everything she's told just to keep the peace.

Apart from that, she can usually be seen either sitting in a corner reading a book, or on occasion be found sitting on her roof looking at the night sky, or in the woods, just watching the animals and trying to enjoy her small amount of free time outside when she isn't busy at work or at home.

She also tends to pick on Madison for her obession and love for the supernatural, as that's all she usually talks about. As she finds it not only nerdy, but also foolish as those things are only in movies and books, and fairy tales. While she doesn't mean for it to be in ill will, she just finds it entertaining to see her friend jump to so many conclusions on things that Jordan thinks could easily be answered with it being something from movies or books, nothing that could be real, right?


---
---
███████████████████████████████████████████████████████████████████████
---
---
"I guess what only really scares me the most anymore is the thought that I won't be able to protect her anymore."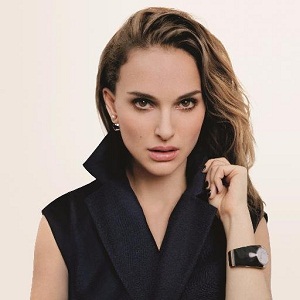 || Sarah Lay'co || Mother || 36 || Alive
While Sarah is both of the girl's mother, she is also their greatest fear and abuser, which has caused a major rift in their relationship. Something that was once pure and good, has since turned sour and nothing but hatred and anger and pain. But Jordan does hope that one day her mother could change for the better and possibly mend their relationship.



|| Kate Ley'co || Sister || 13 || Alive
Kate is Jordan's sister and would literally die for her if she had to. She's the only real reason aside from Madison that she's still alive, with her, Jordan wouldn't know what she'd do. Kate doesn't know that she is only her half sister, and Jordan plans to keep it that way for now as long as she can.



|| Name Unknown || Father || Age unknown, but assumed to be 38 years old || Unknown status ||
Jordan never met her father as he disappeared even before she was born. All she knows about him is a picture of what he used to look like, and that when he found her mother was pregnant with her, he left and never got back into contact with them, practically falling off the face of the earth. Which in turn meant that Kate is secretly her half-sister, as their mother had been with someone else for a short time thereafter. But whoever her father is, she has no desire to meet or see him ever again, as his disappearance is to partially blame for their mother's abuse towards them.
F A M I L Y
---
---
███████████████████████████████████████████████████████████████████████
---
---

H I S T O R Y
Jordan grew up in Bear Point her entire life, she met the Pines family when they moved into the house down the street when they were only children, and have been neighbors since. When she turned ten, that's when her mother became a drunk and would beat Jordan on a regular basis. Her birth father left them when Jordan was only five, and that's what set her mother off and started the down hill slope from there.

The beatings got to the point where Jordan would black out and wake up four hours later, in her bed with some mere bruises and cuts that could be easily covered up. And if she had any worse injuries or even broken or fractured bones, she'd claim that she was clumsy and accidentally fell or that she had been doing something reckless and had gotten hurt.

Jordan at first kept it a secret, as hard as it was. But when Madison had discovered a very dark bruise on her side, she couldn't keep it in and broke down crying, and told her everything. How she'd be beaten and claim that it was her being clumsy or she got hurt by doing something outside, but that eventually, she knew someone would catch on to her lies.

There were nights that Jordan would actually cry herself to sleep at night, hoping that the abuse would stop, obviously to no avail. Whenever her mother would try to go after Kate in her drunken state, Jordan would interfere and let herself be beaten, instead of her sweet baby sister. She tried to keep Kate from seeing any of it, as hard as it was. But she knew that Kate would know what was going on, as it would become almost a routine.

Things then got better for her as she started getting close to graduation. She is still being beaten every now and then, but just not as severely. Her mother is usually drunk when she beats her and doesn't remember any of it, therefore being oblivious to what she has done. She does apologize for her actions, somewhat, but Jordan knows that it's just another form of her abuse, as her abusive behavior is more than just physical.

As high school graduation is only three days away, Jordan is getting ready to hopefully be able to find a place for her and Kate to move to, away from their mother's wrath, and so that she can hopefully help Kate have a normal life. But with Bear Point always being a weird town, she doesn't think that will happen so easily. She has always been aware of how some of the residents act very differently than others but thinks nothing of it other than some weird people, compared to Madison who has her suspicions and theories as for what's going on. Are Madison's theories correct and events will take place that will affect this group of friends, or is it just a town full of weird people as they've always thought?

---
---
███████████████████████████████████████████████████████████████████████
---
---


R E L A T I O N S H I P

X

S T A T U S
Currently has no romantic interests, but is open to having one as the story progresses.

A B I L I T I E S
She won't have any until she is turned, but when she does she will have any like the others of her kind, she can turn into a rather un-normally large wolf, as well as the attributes that come with it. Her strength is increased, as well as her speed, and her senses such as hearing and smell, and sight, as well as increased stamina due to the Lycanthropy that now runs in her veins. Once her first transformation occurs, she will attain the ability to take other's pain away and take it for herself, which she could in turn use on her opponent if physical contact is made through bare skin. The pain could be anything from mental, emotional, to even physical pain that feels as though the body is on fire, or millions of small cuts are being formed across the skin, or perhaps the body is being flayed alive, no matter the cause of the pain, it is only mental, but will feel as though it is physical as the mind is an incredibly powerful tool that can be easily shattered.


T A L E N T S
Wouldn't say that she has any talents specifically, but she does have a way with animals, being able to get closer to them more so than any other person that she knows. Other than that, she has a knack for mechanics and cars, seeing as how she even fixed up an old Ford F100 Ranger truck with Madison's father's help, and gave it to her as an early graduation gift.

S T R E N G T H S
For one, she is rather good with people despite her constant guarding when it comes to people she doesn't know, meaning she is rather well-spoken and silver-tongued, being able to say what she needs to say to keep people at an arms reach. As well, she is good at reading people and being able to understand their intentions before they make it known. Outside of her ability with people, she is as if almost an animal whisperer, being able to almost talk to animals and be amongst them as if she was almost one of their own.

W E A K N E S S E S
Her constant fear of her mother, which almost entirely paralyzes her, making her almost be like a puppet on strings, doing everything she's told and almost walking on eggshells with her. It's even gone to the point of where she goes nights without sleep, which worsens her health, which has already been depleting due to the abuse and neglect she received over the years. Due to her weakened health state, she has some health issues such as induced asthma from stress or overexerting herself, insomnia due to not being able to sleep much, as well as post-traumatic stress disorder and depression, which not many people are aware of, but for the people that know she feels as though it's a burden so she puts on a brave face as often as she can.

---
---
███████████████████████████████████████████████████████████████████████
---
---