---
---
███████████████████████████████████████████████████████████████████████
---
---
"Wherever there is you, I will be there too."
Silhouettes | Of Monsters And Men
Hear Me | Imagine Dragons
Tiptoe | Imagine Dragons
Fight For You | Hidden Citizens
Carry You | Ruelle (Ft. Fleurie)
---
---
███████████████████████████████████████████████████████████████████████
---
---
F U L L

X

N A M E
Katelyn Grace Ley'co

N I C K N A M E (S)
Kate | Most common and prefers to go by this by everyone
Kay | Less used, by mainly used by Jordan
Gracie/Gracie | She doesn't like those at all

B I R T H D A Y
September 25th | Libra

A G E
Thirteen

R O L E
Jordan's sister

S E X U A L I T Y
Asexual | Has no interest in relationships due to her natural aversion to them

E T H N I C I T Y
50% German, 20% Swedish, 10% Greek, 20% Russian

H O M E T O W N
Bear Point | Born and raised

H E X


#00D0DB
---
---
███████████████████████████████████████████████████████████████████████
---
---

S T Y L E
Kate loves wearing bright clothes and is never seen without wearing a skirt, or if the weather's too cold she'll wear jeans. She often wears leggings with skirts, or tights, and cute dolly shoes and flats. She occasionally wears boots, as well, but that's on the rare occasion when the weather is overly cold and unbearable for her small frame. She prefers long-sleeved tops and jackets, but she normally wears them with the sleeves rolled up, especially when she's indoors. She prefers oversized jackets and coats on cold nights as she can easily curl up in them and fall asleep.

H E I G H T & W E I G H T
4' 9" | 88lbs |
---
---
███████████████████████████████████████████████████████████████████████
---
---

L I K E S
Animals, something about them helps her relax and forget about what happens at home, as well as her constant want for a pet in the house | Music, piano and orchestral, particularly | Her sister, if it wasn't obvious enough Kate adores her sister and does whatever she can to help her | Looking after things, it gives her a small sense of control and helps her not feel entirely powerless | Nature, something about the outdoors has always been a calming thing for her, and she likes it when she can go out for what she considers "adventures" with her sister and friends | Lemonade, especially the lemonade from the diner, something about it makes it almost addictive to her and will usually ask Jordan to bring her back some | Sweets, she has a big sweet tooth and loves anything that is sweet and sugary |

D I S L I K E S
| Her mother, as she is what has caused her and her sister so much pain, and she doesn't understand how Jordan can still love her for what she's done | Bullies, it's rather a given that she'd dislike anyone that gets off on causing pain and suffering to others | Anyone getting hurt, she hates the sight of people she loves getting hurt and does whatever she can to help them | People getting upset, she doesn't like seeing people be angry or sad, as it only reminds her of her home life and often brings her mood down | Curry, just something about it doesn't sit well with her, but she won't get upset if she gets it as she doesn't want to upset anyone |

---
---
███████████████████████████████████████████████████████████████████████
---
---
P E R S O N A L I T Y
Kate is a very sweet and intelligent young girl, although she can be very naive and childish on occasions. Along with this, Kate also enjoys going on adventures thoroughly and is normally found daydreaming about her next adventure, normally with her sister. The girl adores the outdoors and loves anything nature-based - horses, dogs, cats, trees, flowers, people - all of them are contenders for Kate's love and affection. She is constantly asking for a pet because of it, but knows she can't because of their mother.

Kate also loves people and helping them. She hates sitting back and watching her sister getting hurt, and on occasions has tried to stop her mother from hurting her sister. Jordan is one of her favorite people in the world and Kate would do anything for her sister, as she knows and sees the abuse she goes through for her, and will not hesitate to do one little thing she asks of her. Outside of the abuse, Kate is a very bubbly and friendly young girl outside of the house. She tries to be as good as she can, to try and make things easier and to try and prevent her mother's anger. She doesn't complain about anything - she hates doing so, in fact. If she is given something, she'll take it. She is grateful for what she has.

Kate is also very musically inclined and enjoys playing the piano. She also always has some type of device with her so she can listen to music. She feels that it relaxes her and helps her forget what happens at home. If things don't work out at home and their mother gets angry, which usually results in Jordan being beaten, Kate tries to drown it out by listening to music over the top.

Although Kate doesn't show it, she is frightened of people. She is afraid that somebody might do to her what her mother is doing to her sister. It is very hard to get her to trust you, but once she does she is loyal and protective, as she doesn't want what happens to her sister to happen to anyone else, even if she is powerless to do anything about it.

Secretly she suffers from depressive and anxious episodes, that not many people know about. And those that do try to make sure that she is always monitored as much as they can as they're afraid that she could possibly end up being hurt. As well as her suffering from night terrors, often ending in her screaming and thrashing about in her sleep, usually having to be held closely until she calms down or wakes up. No one has really known what she dreams of, but it's anyone guesses, as they'd assume it's due to the abuse, which Kate tries to hide as much as she can. But with her budding depressive episodes, and worrisome behavior, she's sure that it won't take long for someone else to pick up the pieces and put everything together, and that thought worries her as she doesn't want to be separated from her sister as it's the last thing she'd want to have happen.

---
---
███████████████████████████████████████████████████████████████████████
---
---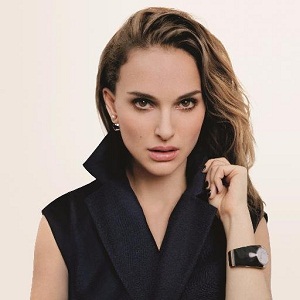 F A M I L Y

| Jordan Ley'co | Sister | 18 | Alive |
Kate would do anything in her power to make sure that she is out of harm's way, or at least is happy. Without her Kate doesn't know what she would do and fears the day or even the idea that after graduation passes that Jordan may leave without her, leaving her alone. Their bond is one of the closest things to Kate, and the idea of it being broken terrifies her to her very core.

| Sarah Ley'co | Mother | 37 | Alive |
Kate doesn't have any other feelings for her "mother" except for hatred and spite. She never understood why she wanted to cause them harm, especially to the degree that it has gotten, and she will do whatever she can to make sure that her mother is less abusive, doing whatever she can to make sure she appeases her, and the thought of being left alone with her after graduation scares her and wishes she could be somewhere else if Jordan leaves. And due to that distance and spite, their relationship is very strained and hard for Kate to even look her in the face.

| Unknown name | Father | Presumed to be 38 | Uknown status |
Due to her never knowing who her father was, nevermind never knowing that her and Jordan have different fathers, has caused her to be rather bitter and angry at the world. She views that due to the lack of him being there that it's his fault that they're stuck in the predicament that they're in and is rather angry and spiteful, as well as slightly jealous for the people that have a good relationship with their parents, leaving her to question why they don't have the same thing as everyone else.


---
---
███████████████████████████████████████████████████████████████████████
---
---

H I S T O R Y
Kate was born in Bear Point, 5 years after her older sister. Everything was perfect, for a while. When she was 5 years old, her mother began to come home drunk. Very drunk. Kate wouldn't understand why she did it, or what the sounds were, but they frightened her. She would cry along with her sister, and go and cuddle her when 'she was asleep', in her mind as she didn't exactly understand what was going on, not until she was much older. It made Kate even more upset that her sister would take a beating for her, and the fact that it happened more often than not would make Kate fall asleep crying to herself when she wouldn't go sleep with her sister as a sort of safety net.

Kate continued to grow, however, and she tried to be as good as possible. She learned to not complain because it would just put her mother into a bad mood. She tried to be as good as possible so that they wouldn't suffer the consequences. She tried to hide it, like her sister, because she didn't want to worry anyone at school about her and the dark truth that was actually going on behind those four walls in her home. As the years have gone on, she tries to stay strong for everyone, but she often cries herself to sleep, but that's slowly becoming less. Sometimes, she even finds herself clambering into bed with Jordan and sleep beside her so that they could be together and safe, as she finds it easier to sleep when she's beside her sister.

Outside of the abuse at home, she has a secret. When she was younger she saw something that she never forgot and has stuck with her ever since that day. It was before things took a wrong turn with her family, they were going hiking and Kate diverged from the main path, following what seemed like nothing, but as she came to the end of the off-trail, she found something that has been ingrained in her mind since that day. In the middle of the clearing in the woods, laying down in the middle was a very large, jet black animal, at first she thought it was a bear, considering how large it was, but why would it be in the middle of the forest just laying there? But as she got closer to it, she accidentally stepped on a small stick, resulting in the sound waking up whatever it was. As Kate looked at the seemingly dark void, suddenly bright golden eyes were staring back at her, it was when she took a step back that she realized what it was, it was a wolf. A very, big, and large wolf, almost way too big to be real. But the closer she looked at it, she saw the wolf wasn't angry or going to attack her, but that is was injured, and a soft noise could be heard coming from it, it was the sound of a soft whimper, mixed with labored breathing. It was injured.

Kate wanted to do something, anything she could to help the animal, but she knew she couldn't do anything about it. She then heard the voices of her family and friends calling for her, causing her to look away for only a moment. But when she looked back to where the injured creature was, it was gone. Not even a sign of something having been there, but something was there as she bent down and felt the spot it was in, it was still warm and small locks of thick black fur were scattered around the area. Kate never saw anything like that again, but she always hopes to find whatever it was, so she can know that it was real, as she never spoke of what she saw to anyone, out of fear that they'd be worried about her, as well as tell her she was only imagining things, as wolves were never that big. But as time went on Kate realized something weird was going on in the town, as locals and random people were disappearing, and now it has been only getting worse. She worries what it could mean for her friends and family, but she's worried that it's something that not even the police would be able to handle...


---
---
███████████████████████████████████████████████████████████████████████
---
---

R E L A T I O N S H I P

X

S T A T U S
No interest in relationships at any point in time due to her exposure to toxic reltaionships due to her mother, as well as only seeing "love" as abuse.

A B I L I T I E S
None, as she's purely human.


T A L E N T S
She is often seen playing the piano as she grew up to be rather gifted and almost a natural at the instrument | Kate almost has a knack for communing with animals, getting closer to them than most people would ever dream to |

S T R E N G T H S
Her loyalty to her friends, as she'd do anything for them | Her ability to keep a secret, no matter how badly she may want to tell someone, she's learned to keep secrets over the years | Her small stature lets her seemingly slip away and out of sight without anyone noticing |

W E A K N E S S E S
| The fact that she is very small, she is prone to getting hurt easily | She is rather clumsy and tends to trip over the smallest things | The fact that Kate is so protective over her friends it can often lead to trouble

---
---
███████████████████████████████████████████████████████████████████████
---
---