---
---
███████████████████████████████████████████████████████████████████████
---
---
Whatever It Takes
- Imagine Dragons
Flicker
- Lorde
Death Of Me
- Pvris
Hopeless
- Halsey
Human
-Dodie
"Baby you could be the death of me."
---
---
███████████████████████████████████████████████████████████████████████
---
---
F U L L

X

N A M E
Madison Pines

N I C K N A M E (S)
Maddy, Mads

B I R T H D A Y
September 19

A G E
18

R O L E
The Best Friend

S E X U A L I T Y
Closeted Lesbian.

E T H N I C I T Y
White.

H O M E T O W N
Bear Point.

H E X


#192540
---
---
███████████████████████████████████████████████████████████████████████
---
---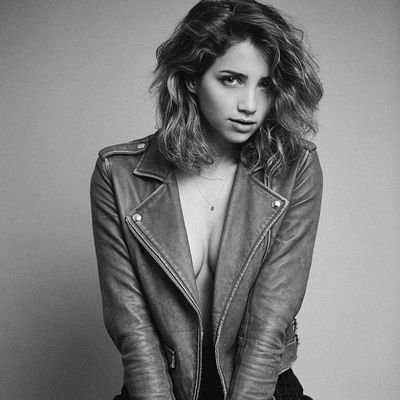 S T Y L E
Maddy's style tends to lean to consist of things that are black, distressed, punk, and either tight or a tad too oversized. Her wardrobe is a spectrum of black through dark grey, with the occasional dash of dark blue and dark purple. She's never found wearing anything that couldn't be described as, at least, a little punky. She lives in skinny, ripped jeans, oversized band shirts and leather jackets. Even when she's dressed up for parties, she works in at least one of those into her outfit. She's always found wearing eyeliner, even if she's not leaving the house, and is no stranger to rocking a dark lip. Her dark, chin length bob is usually tousled, often veering into "messy" territory according to her mom, but she manages to pull it off most of the time.

A P P E A R A N C E
Maddy somehow manages to look like both of her parents and yet like neither at the same time. It's only when one looks closely that they can see the similarities. She's got her dad's colouring, his pale skin and dark hair, and his broad nose. Her face shape is more like her mom's, heart-shaped with full lips and those piercing blue eyes, and with almost exactly the same resting bitch face. Maddy chooses to emphasise this with dark makeup, making her look vaguely intimidating at times.

H E I G H T & W E I G H T
5'5", 120lb
---
---
███████████████████████████████████████████████████████████████████████
---
---

L I K E S
Madison loves Jordan, in more ways than one. But most of all, Jordan is Maddy's best friend, and she wouldn't dare sacrifice that relationship. | Maddy is pretty much always found with coffee in one hand. | It's not what one might expect, but Maddy loves hiking. | Maddy has been writing since she was about five, but gets embarrassed when anyone who isn't her mom or Jordan asks about it. | Maddy loves mysteries and mystery novels. | She loves really good horror movies and video games | She adores rock, metal, and certain types of hip-hop.

D I S L I K E S
Maddy hates crime dramas as bad things happening to cops makes her afraid for her mom | She hates the idea of soulmates and laughs at those who believe in them, mostly due to being bitter. | She will pick mushrooms out of everything she eats | Most people who aren't her dad cook fish terribly, if you ask Maddy | She's deathly allergic to peanuts and hates as much as the smell of them | She hates Jordan's mom more than she hates anything. She would do anything to get Jordan and Kate out of that situation.

---
---
███████████████████████████████████████████████████████████████████████
---
---
P E R S O N A L I T Y
Madison is undoubtedly, shamelessly, her mother's daughter. She perhaps lacks her mother's tact, but she's as brave and as fearless. Madison would throw herself in front of a starving bear for those she loves, and she'd do everything in her power to fight them off long enough to make sure those people were safe. She always stood up to the bullies when she was a kid, and she does everything she can to stand up for the victims today. She wants to do something, do anything, to protect Jordan and Kate from the monster they call their mother, but Jordan made her promise not to out of fear of what might happen otherwise.

And Maddy always keeps her promises. No matter what. She holds secrets close to her heart, and won't let a single syllable of a secret cross her lips. If you tell Madison something and ask her to promise not to tell, you can be sure that the secret will go to the grave with Madison. She's gotten to good at keeping her own secrets that keeping everyone else's just seems natural. Maddy doesn't have many secrets, but the ones she does have feel too big, too dangerous, to tell anyone else. Her sexuality is the biggest among them. Her immediate family knows, but she's begged them not to tell anyone else. She's never exactly told Jordan, but she's pretty sure that her best friend has probably started putting the pieces together.

She knows that her mother would love Maddy to follow in her footsteps, but they both know that Maddison isn't cut out to be a police officer. She's too soft at the core, despite her intimidating exterior. And Maddison was born to write. She wants to train as an English teacher so she can help other people, but also so she herself can learn more about writing and improve as a writer. And maybe, just maybe, get published some day. Jordan laughs at Maddison's obsession with the supernatural, but Maddy knows there's something else out there. Things her mother has seen and witnessed, and things Maddy herself has seen. She knows it's absurd. But she knows there's something more out there, and she's going to figure out what.

---
---
███████████████████████████████████████████████████████████████████████
---
---
F A M I L Y
EMMA PINES; mother, alive
Maddy and Emma are incredibly alike, sometimes too alike for their own good. But they share a lot of their good traits too, and Maddy and Emma are and always have been close. Emma supports her daughter in every endeavor, and she's one of very few people Maddy really trusts.

JARED PINES; father, alive
At times, Maddy feels like Jared is closer to Jordan than he is to her. It strains their relationship a little, but their relationship is largely positive for the most part. She spends much more time with her mom, meaning that there is an almost tangible distance between Jordan and Maddy at times. (tbc)

LOGAN PINES; brother, alive
Maddy never particularly wanted to know every detail about Logan's life, but it feels like he holds her at a distance, and that frustrates her. His "hit first, ask questions later" attitude is also a point of friction between the two of them. (tbc)

---
---
███████████████████████████████████████████████████████████████████████
---
---

H I S T O R Y
Madison was born eighteen months after her older brother. Her family hadn't exactly intended to have two kids so close together, but it happened. Maddy was always exceptionally, almost stupidly brave, from the moment she could walk. It seemed that nothing really phased her. As soon as she was old enough, she was spending time with her dad out on the docks, helping him with whatever tasks she could. When she was a little older, she'd spend her afternoons after school with her mom. Her mother always made her promise to stay in the car or in the office, and Maddy pretty much always obeyed.

It was on such an evening, when Maddy was scribbling a story in the front seat of her mom's cruiser, that her obsession with the supernatural started. She was eleven, old enough to understand and not to be pawned off by her parents. Her mom got a weird call, but went out to investigate anyway. There, she found corpses, seemingly drained of blood. She saw... something in the woods that evening, something that left her pale, shaking, and clearly terrified even when she got back to the car. She drove Madison home immediately, and hardly spoke for the rest of the evening.

It took almost two years for Emma to tell Madison exactly what had happened. A monster had jumped her, apparently intent on adding her body to those strewn around the forest. Emma held them off long enough for an animal- something that looked like a wolf, but much larger, attacked the creature. It was there that Maddy's obsession with the supernatural started as she tried to figure out what exactly had happened, what was lurking in the woods waiting to attack her mother. Maddy just wanted to everything, anything she could to help her mom.

It was also around this time that Maddy found out about Jordan's mom. She can't remember exactly how she saw the bruise, but when she did, she was immediately concerned. Jordan spilled the truth immediately, and Maddy felt a hatred like she'd never felt before. But she also felt a lot of fear, fear that one day she'd wake up to find that Jordan was dead. Emma found Maddy having a meltdown about this one evening, and Maddy told her the whole truth, but begged her not to do anything for fear that Sarah would retaliate against the girls, or that Jordan and Kate would have to be split up. Emma found herself in a compromising position, but finally agreed to her daughter's wishes, but quietly approached Jordan to tell her that their house was always open to her, and that they wouldn't ask any questions she didn't want to answer.

Maddy was sixteen when she found herself starting to look at Jordan in a different way. She'd known for a while that she was gay, but falling for her best friend just complicated things. She was still trying to come to terms with it herself, and being reminded every time that she looked at Jordan wasn't helping. One day, when Maddy and her mom were out together, Maddy still writing in the front of her mom's car, she just blurted it out. She told her dad and her brother that evening. She still hasn't exactly told Jordan yet, but she's dropped hints and has stopped trying to hide it around her. She didn't have the bravery to tell her peers before she graduated, but she's finally come to accept who she is.

---
---
███████████████████████████████████████████████████████████████████████
---
---

R E L A T I O N S H I P

X

S T A T U S
Single

A B I L I T I E S
N/A


T A L E N T S
Maddy has been writing since she was old enough to hold a pencil, and as a result is actually a pretty damn good writer. She's got impeccable aim with a pistol, thanks to her mom teaching her after her encounter in the woods. She also did drama for a few years, and is an excellent actress.

S T R E N G T H S
Maddy is good with people, especially kids. She doesn't consider herself maternal, but she's still determined to protect them. She's physically strong for her size, and she's fast and agile. She's bright and hard-working, determined to do well, determined to succeed.

W E A K N E S S E S
Maddy is constantly terrified that something is going to happen to someone she loves, and she can sometimes become overprotective of those around her. She lives on her nerves, She's terrible with a shotgun and is just as bad with her fists. She's angry and sometimes lets her anger take over and rule her thoughts.

---
---
███████████████████████████████████████████████████████████████████████
---
---