---
---
███████████████████████████████████████████████████████████████████████
---
---
"We try to hide our feelings, but we forget that our eyes speak."
x
Rescue Me | One Republic
Mirrors | Pvris
Bad Liar | Imagine Dragons
---
---
███████████████████████████████████████████████████████████████████████
---
---
F U L L

X

N A M E
Sarah Rose Elizabeth Ley'co

N I C K N A M E (S)
Rose, Liz, Lizzy (childhood nickname)

B I R T H D A Y
February 15th

A G E
37

R O L E
Jordan and Kate's Mother & Abuser

S E X U A L I T Y
Heterosexual

E T H N I C I T Y
50% Greek, 50% Russian

H O M E T O W N
Bear Point, born and raised

H E X


Hex
---
---
███████████████████████████████████████████████████████████████████████
---
---

S T Y L E
Sarah isn't one for style or fashion, but simply comfort over all. If she is ever seen by anyone, she is uaully dressed in long sleeve shirts, sweaters, jackets, hoodies, and sweat pants or anything loose and baggy, tending to be on the darker side of colors, such as dark blues and blacks, to dark and light grays, with the occasional splash of color in dark blue hues and shades.

H E I G H T & W E I G H T
5' 3" and 110lbs

A P P E A R A N C E
Much like her daughters, Sarah has long, dark, lucious locks of hair that comes the middle of her back, dark eyes that are contrasting to her light and pale-colored skin, a rather slender face with a strong jawline, with a few scattered beauty marks here and there. She is far from ugly, but also not the most attractive, but in her own right. She isn't what people would usually picture when they think of a depressed alcoholic that's abusive. She is rather the contrast and is usually a shock when they find out that she has not only a daughter that is half her age but a slightly younger daughter as well.
---
---
███████████████████████████████████████████████████████████████████████
---
---

L I K E S
None surprisingly enough, alcohol is almost a necessity for her, doesn't matter what kind it is, as long as she has it she is usually content until something pisses her off enough | A darkly lit room, as she is usually always asleep or has chronic headaches, as well as her severe depression | Being left alone, as she isn't one for being bothered with or one for company for most people | Fall and Winter months, as they give her more of an excuse to stay in bed as the cold months cause severe pain in her right leg due to her injury | Popular to contrary belief, she still does care for her daughters, even if it doesn't seem like it | Much like her daughters, nature is one of the things she loves most, as its calm and usually is the only times they actually get along any more | Animals, as their innocence and way of life tends to calm her down | Coffee and rum, as it is an aqcuired taste that she has come to like |

D I S L I K E S
Not being left alone, as she tends to be upset rather easily | Spring and Summer, as the heat and pollen causes her to feel sick due to allergies | Surprisingly enough, she hates the fact that she can't change no matter how badly she may want to | Being seen as the villain, even though she knows full well that she is | Beer, surprisingly enough she despises the taste, too bitter and bold for her taste | Ice coffee, she doesn't understand how anyone likes it |

---
---
███████████████████████████████████████████████████████████████████████
---
---
P E R S O N A L I T Y
Once a loving, caring, protective doting mother, has since become the polar opposite in recent years. People used to be able to describe her as the perfect and ideal mother, especially considering how young she was when she had her first child when she was only nineteen years old, she used to do everything for her kids. Sarah would do whatever it took for her children to be happy and safe, always doing it took to put a smile on their faces. She used to be a kind, caring woman with a sweet smile that could easily light up any room, turning any sour mood into one that was the opposite. But now, all she is ever really seen is bitter, angry, rage-filled drunk, who only cares about herself and getting drunk or high constantly. But the people in the town have either turned a blind eye to how she treats her children, or they are entirely blind to it as she is a rather liar and can put on a fake smile and act as though all is fine with the world, while the people that really know her know the truth.

But there are the rare occasions when she is sober or only on the verge of being drunk when the old person who used to be their mother comes out, she can be sweet and genuinely caring about her daughters, but then easily the next second she can turn on a dime and be angry, hate-spewing monster. But on the rare occasions that she isn't drunk at all, she shows that the real Sarah is still in there and can be happy and gentle with her children, asking how their days went or how they're doing, but those occasions are few and far between and when those moments do happen the whole family relishes in the small moments. Such as going hiking in the woods outside of their house, or going out for dinner or simply sitting down and talking about normal things.

Due to her depression and addiction to binge drinking and the occasional drugs, she has become quite the recluse. She only ever stays home and in her room for the most part, which also creates the rift between her and her kids, aside from the abuse. She wants to be able to change and stop the rift that has been formed between her and her daughters, but due to her unwillingness to actually make the change she wishes she could see, her change is highly up for debate and if she really means it or if it's simply another ploy of her manipulative behavior.

---
---
███████████████████████████████████████████████████████████████████████
---
---
F A M I L Y
Once a hard working mother for her two kids who did everything for them, has essentially become a stranger and monster to them, therefore causing her to have no relationship with her daughters. She doesn't know anything about them anymore nor does she care to, and due to that their relationship is completely none existent. Aside from how strained their relationship is, Sarah would still gladly die for her children if given the chance, as the mother that they once knew is still in there, just buried beneath her abusive and manipulative behaviors.

She refuses to ever tell the girls who their fathers are, as Jordan's father was an abusive alcoholic that had decided to leave her once he found out she was pregnant with Jordan due to him not wanting to raise a child as he said it would ruin his life and a child isn't what he wanted. A few years later she had met another man that would end up getting her pregnant with Kate, and he too wouldn't be in the picture as it was a one-time thing and she only saw him a few times after he seemed to just disappear. She never told Kate that she was only Jordan's half-sister, out of fear of being called things she wasn't, as well as trying to not cause a rift between her and Jordan.

---
---
███████████████████████████████████████████████████████████████████████
---
---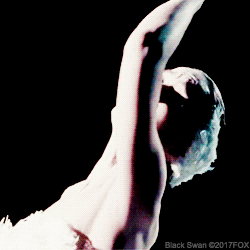 H I S T O R Y
Sarah was born in a single-parent home, raised by her mother who was a former dancer and had wanted her daughter to follow in her footsteps. From a young age, she proved to a very skilled and talented dancer, who ended up going to a prestigious ballet company in New York City where she lived for a few years. While she slowly moved up from being a no one to becoming a well-known ballet dancer, having received several offers from different dance academies offering her scholarships and opportunities of a lifetime for her. Things had slowly gotten better for her and she had eagerly accepted one of them that landed her in a dance studio in Los Angeles, California for two years.

After a few months of being there, she met one of their most promising dancers. He was tall, handsome, piercing green eyes, dark blonde shaggy hair and a contagious smile. They kicked it off all too easily as they were not only paired up as a duo, but there was something between the two. Their chemistry had not only proven to help them improve their skill, but it slowly sparked a small flame. A year had passed when they finally started dating, and things were good for a time until he proved to be not as much of a gentleman as he first seemed to be. He would get angry all too easily and shout at her for seemingly no reason, as well as he would get drunk rather often. Sarah was torn as she was truly in love with him but his abusive behavior was slowly turning her away. It was when she told him that she was pregnant that things only escalated, at first he told her that it wasn't his and that he must have cheated, and that when she dismissed it he told her to get rid of the child that he wasn't ready for a child, and neither was she. Sarah was distraught and when she refused he decided to break things off and left her without a second thought.

Things had just gotten better for her, then she was not only now preparing for motherhood, but also was now single and living on her own in an almost entirely unknown city, nevermind being outside of Canada. She was then told that since she was pregnant that it would impact her career and any chances she had at getting into any other academies and studios were now gone as she couldn't continue to be a dancer while she was pregnant. With dashed hopes and dreams she returned to her home town of Bear Point with her mother until she had her first child by the time she was seventeen years old. It was a few years after she had Jordan she decided to give dancing one more time and so she did.

She returned to the dance studio and began her career all over again, but sadly it wouldn't have lasted long. As her last major performance, she had injured her leg, resulting in her dance career being put fully on hold. She took the news of never being able to dance again hard, but it would give her time to raise her daughter and focus on being a mother. The next few years were good as she turned out to be a very good mother, doing everything and anything she could with her daughter, with help from her mother. As a few months passed when Jordan was three, she had met someone new, and the relationship seemed to be all too perfect. He was a tall, dark, handsome, man that was slightly older than her, and his name was Markus, and he just so happened to be an ex-dancer as well and was rather kind and caring for not only her but also her child as well. Things seemed to be going well once again as the three bonded over a short period of time. But only a year later things went south again. Sarah had found out she was pregnant, and to her surprise again when she told him, he simply left once again. Not wanting a child as they were both still young and he wasn't ready to be a father, even though he did love Sarah and her kid, he just wasn't ready.

This caused something in her to break as she was now having to take care of two girls, as her mother had enough and needed to leave, leaving the two girls with their mother. For a few years as the girls slowly grew up, things were going well for them. Sarah did what she could for them, even taking on two jobs to make ends meet. Slowly over the years her behavior and how she treated her girls began to change, is if something was slowly breaking or falling apart. It started out small, she would get irritated more easily and would have short fuses. But as time went on and the years past things took a drastic turn. She started drinking, and it slowly turned her behavior sour. She began shouting and even screaming at the two girls, but never hit them. It was when Jordan was four-teen and Kate was nine, that the physical abuse began. Sarah had accidentally slapped Jordan when she had tried to calm Sarah down. It was only after she accidentally struck that she realized what she had done and asked for forgiveness and that she didn't mean it.

But after that, that was the real turning point for Sarah and the decline in her mental health. She began more reclused and was always in her room. She turned to drinking as an alternative to help her overcome the feeling of guilt and depression she had as everything slowly hit her of the reality she was in. She felt stuck in her own mind and no matter how badly she wanted to change, what she referred to as "The Monster", it after overhearing her daughters talking about her that something broke. An endless cycle of feeling hopeless, hallow, and broken that things escalated, and sadly the rest is history.

Sarah is now living in Bear Point with her two daughters. Nothing but angry and bitter at the world unable to control herself as she tries to hold onto the small bit of humanity that she still retains. She wants to change and be able to be the mother she knows she can be, but with the temptation of alcohol and endless darkness and misery in her mind Sarah feels she is a lost cause and is hopeless to ever change, blissfully unaware of the reality that is in the town and that an even darker shadow and secret lies within the small port town in which she resides...


---
---
███████████████████████████████████████████████████████████████████████
---
---

R E L A T I O N S H I P

X

S T A T U S
Single | Not looking for any romantical pursuits as her past relationships were very abusive and manipulative

A B I L I T I E S
N/A


T A L E N T S
If one would include being able to drink the amount of alcohol she consumes and not die from alcohol poisoning, then yes. Due to her not working anymore and being home twenty-four seven, all she really does is drink, get high off of drugs and sleep. Other than that she really doesn't have any sort of talents, even though she used to be a ballet dancer in her younger years...

S T R E N G T H S
She used to be a hard worker and still can be, but only when she is sober, which is almost never |

W E A K N E S S E S
The degree at which her self loathing and depression has gotten, which has been the main catalyst for the abuse her children receives | The fact she isn't willing to change even though she wishes she could | Alcohol, anything about it causes her to lose all self-control and resume binge drinking |

---
---
███████████████████████████████████████████████████████████████████████
---
---