---
---
███████████████████████████████████████████████████████████████████████
---
---
Tobias Maduch
"I open the door between Heaven and Hell."
---
---
███████████████████████████████████████████████████████████████████████
---
---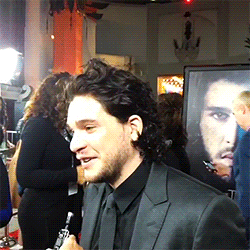 F U L L

X

N A M E
Tobias Demetries Alec Maduch

N I C K N A M E (S)
Toby | Common and most used by everyone

Alec | Not as used

Demetri | Used by only those in the Pack

Ghost | For his white coat in Wolf form as well as he usually appears out of nowhere half the time

B I R T H D A Y
December 15th

A G E
Appears to be 25 | Tobias is really 265 years

R O L E
Lycan Beta | Lycan Healer

S E X U A L I T Y
Heterosexual

E T H N I C I T Y
Irish

H O M E T O W N
Dublin, Ireland | Minor accent

H E X


Hex
---
---
███████████████████████████████████████████████████████████████████████
---
---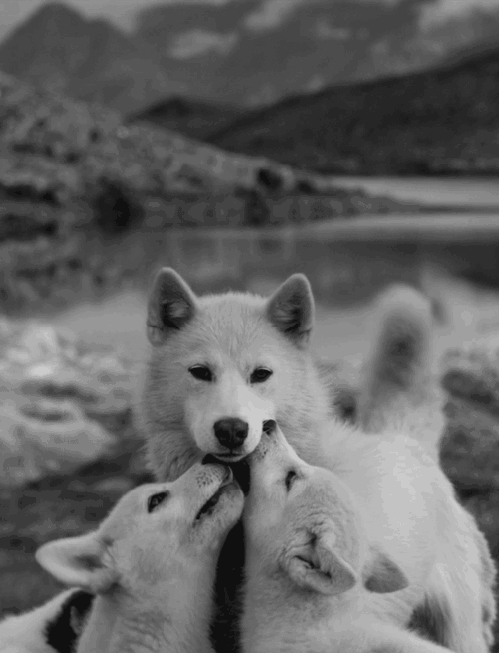 S T Y L E
Toby's choice of clothing is on the more common and basic sign of fashion. It isn't too out there nor is it too bland for most people, he finds what suits him and what's comfortable for him, as well as how it looks. He can usually be seen wearing any form of plain jackets and shirts, usually loose-fitting, but not baggy as he never knows when he will have to change forms as he is always on his toes. He can also always be seen with his pair of aviator sunglasses that are on him in one way or another, whether wearing them or having them hang from his shirt or jacket pocket. His color pallet rarely changes, but it can be anywhere from dark navy blues and blacks and grays, to dark or bright reds and soft purples.

H E I G H T & W E I G H T
5'8", 160lbs

A P P E A R A N C E
At first glance some say Toby has the appearance of what they used to call a "Greaser, which in turn meant that he had the slight appearance of a rough young man, especially one who greases his hair back and is a member of a motorcycle gang or an engine mechanic, as his appearance is usually one that isn't dirty or unclean, but more roughed up as if he had a long night. His hair is usually either slicked back with hair jell or tossled until it's only a curly mess of hair atop his head, along with his pale and smooth skin and almond-shaped dark eyes with a bearded face. While he is seen as being rougher around the edges or a misfit as people usually think he is up to no good, but it's simply due to the time that he really got to appreciate life, which had been the 50's in the States down south from Canada. But aside from his first off-putting appearance, a simple smile from him can help light up a room as his eyes and face seem to almost glow in well-lit areas as his grin and laugh are simply infectious and anyone who witnesses him smiling can't help but smile in return.

While in his wolf form he is rather the opposite in appearance. His Wolf form is much smaller compared to the others, leaning more on the smaller size as he is of a smaller, thinner frame as he isn't built for combat, but speed and swiftness as he blends in with the snow, especially when he closes his eyes as they are a bright red and can stand out of the snow and darkness like a shining beacon.
---
---
███████████████████████████████████████████████████████████████████████
---
---

L I K E S
Coffee, either hot or iced he doesn't care, Toby can always be seen with a coffee in hand and is a common patron at the diner for their homemade coffee | Women, Toby is a cliche, he is almost a love-struck puppy who is too afraid to even ask a female out simply because he is afraid of rejection, Mechanical work, Toby will be anywhere that he can find something to work on, when he isn't at the diner having a cup of coffee or in the woods with his pack, he can be seen with his head stuck under the hood of a car | Nature and the outdoors, Toby has a love for anything that has to do with the outdoors and will always be happy to go out for a run with the pack members or play with the younger pack members | Hiking, as he adores the outdoors, it isn't surpising that he loves to go for walks in the woods or trails around the small town | Music, almost any form will get his heart pumping, except for country and rap music he will always have music playing wherever he may be, as he has a soft spot for modern and classis rock music, Piano, Violin, and Guitar, something about the instiments calms him down and helps keep the Wolf at bay within whenever he plays | People, it shouldn't be a surprise that he is a people person with his outgoing personality and constant energy | Lycans, as obvious as it may be he has a love for his supernatural brother and sisters and would do anything for anyone whether they were a part of his pack or not as he has too big of a heart to say no to someone, especially kids | Vampires, with the few that he had the change to meet over the years, especially Guienevere as he and her on somewhat good terms as they make small talk whenever they see each other, as he always gives everyone a benefit of a doubt|

D I S L I K E S
Endangerment of the humans in Bear Point, is the one thing he absolutely fears and hates, the idea of innocent lives being in harms way terrifies him as he has too big of a heart for the weak, especially humans | Stuck up or snobby people, people that think they're better than everyone else bothers him to no end and he will easily cut off any ties with people that are like that as he doesn't get why certain people would be mean to others for something so trivial | Xavier and his Followers, Tobias has only met Alexander's brother once and it was a passive moment, but it was one he would never forget and has given him a strong distaste for him, especially with the stories he's heard from his Alpha | Useless violence, he doesn't understand the concept of war when it isn't needed, as he'd think people could have dealt with matters without violence | Spicey or Bitter foods, Toby can handle hot and sour foods, but something about spicey and bitter foods don't agree with him and make him feel weird | An egregious amount of blood, he can handle blood, but it's something about an uncontrollable amount of blood that makes him feel sick and have to walk away, even though he is a healer |

---
---
███████████████████████████████████████████████████████████████████████
---
---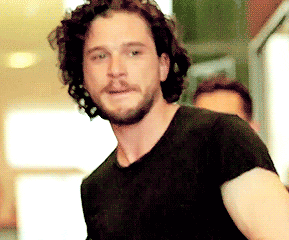 P E R S O N A L I T Y
In easiest terms, and despite his appearance, Toby is said to be the big brother and teddy bear type of individual. He is always one with an open ear, no matter who it is, he will be there for them to talk to and will happily listen and give his shoulder for them to cry on if they need to. He is easily one of the nicest people anyone has ever met, his heart is too big for his own good and he can't leave anyone behind when they clearly need his help, as he'd easily feel guilty and feel as if he did them wrong by not helping them.

He always has a smile on his face and will do whatever it takes to cheer someone up, whether by telling them a silly joke, or just trying to lift their spirits. Deep down he just wants everyone to get along and doesn't understand why people feel the need to fight when they could very simply just talk things out in a civil and calm manner. He only ever reverts to violence if he really has to, and even then he knows it isn't right and sometimes questions his authority, never outwardly. He will occasionally ask Alexander if what he's doing by standing idly and not going to talk to Xavier would be the best decision, but he knows his Alpha would only ever make the best choice for what's best for not only the Pack, but also everyone in Bear Point. At times he can be a bit naive and clueless for what is really the best choice for everyone involved, which tends to end up with him making mistakes, but nothing that is unforgivable.

Toby is also very much so a clutz. If he isn't focused on something he tends to forget where things are and where he's placed things and needs reminding sometimes. But no matter what his heart is always in the right place and his intentions are always for the best of others even if he does seem to make some rather wrong choices. As long as his intentions are pure and just, he is usually in a safe place with the others, but he has made some calls that has gotten him in some hot water with Alexander and some of the Pack members, but by the end of the day Toby would gladly give up his life and safety if it meant keeping the other pack members and people of Bear Point safe, especially those that are younger than him as he has a major soft spot for children and hates it whenever he sees a child in distress or pain and would do anything to make sure that they're okay and in a safe place.

---
---
███████████████████████████████████████████████████████████████████████
---
---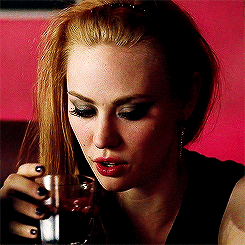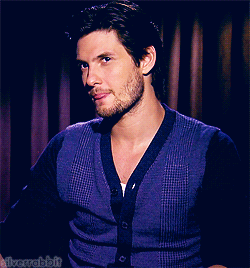 F A M I L Y
He doesn't remember his family much as time hasn't been very kind to him, but the only family he remembers was his mother. She was kind and loving to Toby even when he started showing signs of being a Lycan, when times shunned anyone that wasn't human or conceived as "normal." His relationship with his mother was the one thing that really kept himself together and when she head passed away it absolutely destroyed him in body and mind and he had gone into a depressed state for a few years after she passed away due to old age. It was only after he met Alexander and his wife Lyra that he was able to find a new family that was like him, and was made of people that wouldn't pass away while he never aged and would live on when others passed on. With his newfound family in the Wolf Pack, he was able to find himself again and he would do anything for anyone in the pack even if it meant he would die for them.

---
---
███████████████████████████████████████████████████████████████████████
---
---

H I S T O R Y
Tobias was born in Dublin, Ireland in 1765 to a very humble and caring family. Growing up in a small city along the coast of Ireland gave Toby the childhood anyone would have wanted. He grew up to be carefree and accepting of everyone, just as his parents were themselves, kind and caring people. From an early age, he showed signs of being someone that would do anything for anyone, regardless of who they were. Being the ever-present kind-hearted child that he was it wasn't uncommon to find him helping others in any way that he could, young or old he was always helping others out, which helped increase his track record as a child into his teen years when he was offered a job as a fisherman, but he had turned it down as he wanted to be able to help support his family in the city. Instead, he had gotten a job at the local bakery at the age of fifteen, as well as working at the local library whenever he could. His parents joked about him becoming a teacher at one of the schools when he was older, a thought that had crossed his mind multiple times.

But as time had gone on and the years passed he went from job to job, honing his skills until one day when he was twenty-five. It was his birthday and he decided to have a night on the town with his friends, visit a local pub and have a good time. It was a night full of cheers and smiles, friends sharing past memories and stories of things they had seen when they went out of the country, something Toby couldn't relate to. But as the night when on he figured it was best for him to head back home, saying goodbye to his friends as he left the pub, feeling a slight buzz he thought it was best for him to cut through the country fields as he made his way back home under the full moons' light. As he made his way back he couldn't help but shake the feeling that he was being watched. He didn't know why or how he had the feeling, but it felt like he had eyes on him from all directions. He figured it was simply due to his slightly intoxicated state, as well as paranoia as it was simply dark and animals were all around him. One second he was walking back to his home, the neck he was flat on his back as something incredibly large and heavy slammed into him, forcing him off his feet and hitting the hard ground beneath him.

As he tried to regain his barings as his vision slowly returned to normal he saw something he would never forget. It was a figure, cloaked in darkness, it looked human but, something about it was off. The figure was pale, dark eyes and seemed to be hunched over by a large stone wall, just, staring at him from the darkness, the light from the moon being his only way of seeing the figure. But as he blinked, it was gone. Or so he thought. As he regained his stance and slowly rose to his feet he was forcefully knocked back onto the ground, this time as a hand wrapped around his throat, in the ensuing attack he felt a sharp pain in his side as whatever kind of animal attacked him. He couldn't remember much after that, except for waking up the next morning, finding himself in the local hospital. He was told that he was found in the nearby woods with multiple cuts and bite marks, seemingly from some sort of animal. After he was let out a few weeks later everything was different for him. His senses were heightened, as well as his sense of smell and overall everything was different. He could hear things he couldn't normally hear, smell scents no one could smell, and for a while his anger was a common factor now more than it was before.

For months he had tried to figure out what it was, that was until he met someone that had explained what happened. He had been attacked by what the locals called a "demon", or "Night Stalker." Something that looked and acted human, but had a thirst for human blood and flesh. But instead of having attacked him, something else came to his aid, but in turn had accidentally attacked him instead, therefore infecting him with what would be later called Lycanthropy, or "Wolf-Man" by some. The stranger introduced themself as a friend that didn't mean anything but help. He explained if Tobias wanted his family to be safe that he should come with them, with others like himself where he could make sure he could never hurt anyone by accident. With initial skepticism and uncertainty, Tobias eventually agreed and left with the man after parting with his family. They made their way from Ireland to other places as they were gathering others like themselves, until they finally made their way to a small town in Nova Scotia, where they would not only be safe from the outside world, but where they could also look after the people in the small town as their were rumors of a violent Coven residing somewhere in the small port town.

Over the years Tobias has become one of the closest and biggest supporters of Alexanders pack and would do anything for his new family, as well as the people in the town. Now they silently watch over the people of Bear Point as they walk amongst them every day in broad daylight, but with whispers of an upcoming danger, Tobias wonders if they're slowly getting over their heads with the possible confrontation with Xavier and his Coven, as they are easily outnumbered, but he trusts his Alpha, even if he doesn't always agree with his ideology.

---
---
███████████████████████████████████████████████████████████████████████
---
---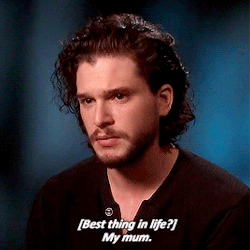 R E L A T I O N S H I P

X

S T A T U S
Single, as much as he would like to have a relationship he is too afraid to pursue anything out of fear of losing someone else

A B I L I T I E S
Just as the others of his kind, Toby has immense strength, far above a vampire's, but is much slower than them, but among the Pack, he is one of the fastest and most swift-moving wolves. His hearing, smell, and sight are increased as well, far above average as his attunement with people is greater than the normal Lycan's. What's special to him is his ability of being able to take one's pain away as long as the injured isn't holding it back from him, as well as being able to help one's wounds heal faster than they would on their own as long as they are a naturally induced wound, as until now someone hasn't had a wound he couldn't help heal.


T A L E N T S
Playing the piano, violin, and acoustic guitar, something about them has come as a natural thing for him to do and is something he finds calming | Dealing with anything mechanical, as he can usually help fix the problem or find out what's wrong |

S T R E N G T H S
| His size helps him pass through spots while the others cannot, letting him be able to check on areas where the others usually wouldn't be able to find | His way with people and how easy it is for him to get people to talk to him | His constant resolve to make sure everyone in the Pack is alright and safe, especially the children | His protective instinct and his willingness to make others be in a constant space of safety |

W E A K N E S S E S
His insecurity in relationships, he is too afraid to commit to someone | His curiosity in others, as it usually leads to him getting into trouble as he can be too trusting | The fact that he is in a constant state of anxiety and paranoia that the others have to always be safe | The thought of losing someone and not being able to help heal them |

---
---
███████████████████████████████████████████████████████████████████████
---
---